ST. LOUIS — Protests continue in the St. Louis area amid the death of George Floyd.
The first protest began at 3 p.m. in Clayton.
There are several other protests planned for Saturday evening – 5 p.m. at Chesterfield Outlet Mall and 6 p.m. at the Ferguson police station.
The Clayton protest at one point marched down Forest Park Parkway, and eventually ended up in University City. A scene from that protest is shown below.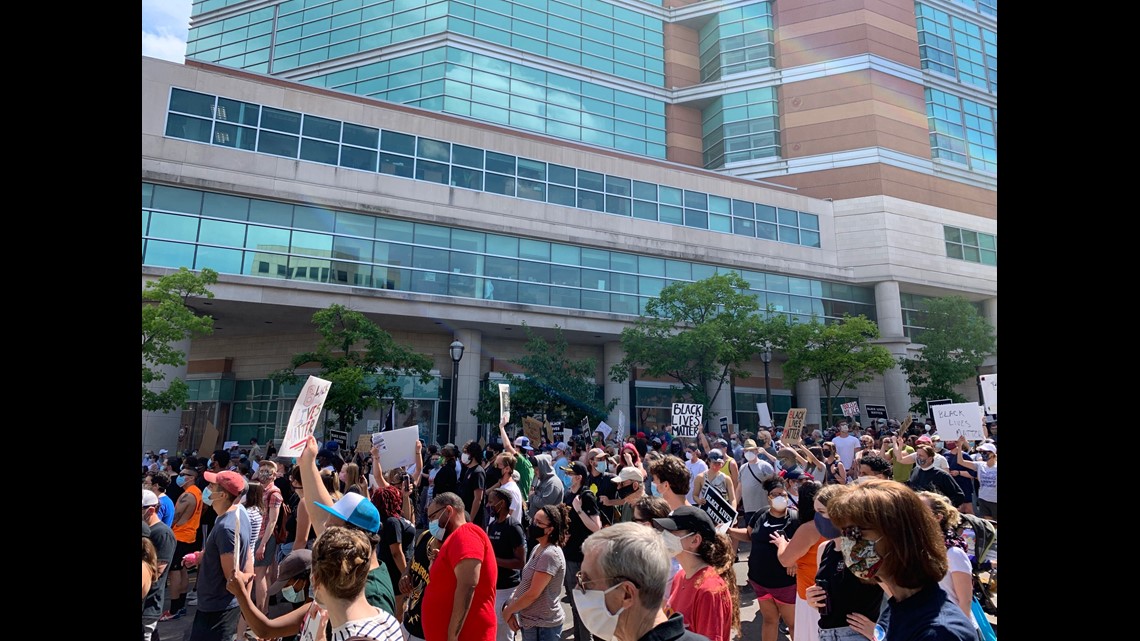 The Ferguson protest got underway around 6 p.m. The picture below shows a group gathering at the police and municipal court building.
5 On Your Side's Robert Townsend was on the scene of the protest, and at last update he said there were some scuffles and fights between protesters, but it had been an overall peaceful affair, until about 10:30 p.m.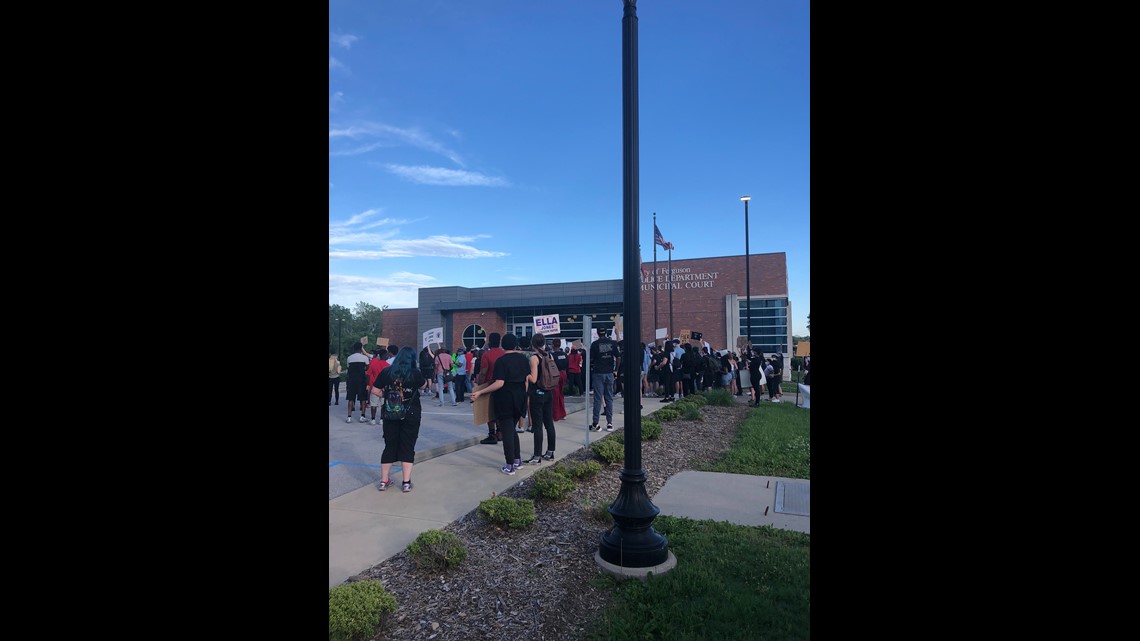 5 On Your Side's Robert Townsend witnessed people in the crowd throwing items. He reported tear gas was deployed. At times, fireworks could be seen exploding around the Ferguson Police Department. More officers with riot gear arrived to assist.
St. Louis County police said officers from that department are on the scene helping Ferguson police. The county police department confirmed several people in the crowd shot off fireworks at officers and threw bricks, rocks and bottles at police.
A second tweet from St. Louis County police showed windows smashed in and a set of doors shattered.
Late Saturday night, Missouri Gov. Mike Parson declared a state of emergency due to "civil unrest" and activated the Missouri National Guard as a "proactive" measure.
"Racism is a public health emergency," St. Louis County Executive Sam Page tweeted just before the Clayton protest.
Friday night, a stretch of the interstate in the heart of downtown St. Louis was closed as protesters marched.
The shutdown started at about 11:30 p.m. Friday night and ended at around 3 a.m. on Saturday.
Just after 2:19 a.m., a protester was dragged by a FedEx semi-truck as it moved slowly in the area of North Broadway and O'Fallon Street. Onlookers screamed as they saw the man caught underneath the truck.
He was taken to an area hospital where he was pronounced dead.
Largely peaceful protests started earlier Friday outside the St. Louis Metropolitan Police Department's headquarters near downtown.
Crowds gathered and chanted ""We are George Floyd," "Black Lives Matter" and "No Justice, No Peace."
George Floyd died after a white police officer in Minneapolis pressed his knee into Floyd's neck to restrain him. The incident was caught on camera. In the video, Floyd could be heard calling out for help and saying he couldn't breathe. Four polices officers from the Minneapolis Police Department were involved – all four have since been fired.
The officer seen on video putting his knee on Floyd's neck — Derek Chauvin — was charged Friday with third-degree murder and second-degree manslaughter. Prosecutors anticipate filing charges against the other officers as well.