ST. LOUIS COUNTY, Mo. — A St. Louis County police officer died following a head-on crash involving a stolen car Wednesday afternoon.
In a press conference, Interim St. Louis County Police Chief Kenneth Gregory said Officer Antonio Valentine, 42, was killed in the crash. A police spokeswoman said the officer had been with the department since 2007.
Gregory said a second officer injured in the crash was treated at the hospital and released. The driver of the other car died from his injuries, Gregory said.
"What I ask of you all now is just grieve with us, support us, support the family for all that they are going through and we'll get through this the best that we can," Gregory said in the press conference.
Dispatchers were alerted at 2:10 p.m. about a two-vehicle crash that involved officers at Crete Drive and Chambers Road, which is near the intersection with Bellefontaine Road in north county. Dispatchers initially reported three vehicles were involved.
Police said the car, a Volkswagen Jetta, was reported stolen earlier this year and was speeding away from an attempted stop by drug detectives. Police said Valentine was driving the unmarked police SUV toward the attempted stop when the Jetta crossed into the opposite lane of traffic and crashed into the police SUV head-on.
The driver of the stolen car died from injuries sustained in the crash. On Thursday, he was identified as 33-year-old Alfred Mayes.
Both cars had extensive damage. Debris, glass and pieces of metal were scattered across the road. The front end of a black SUV was destroyed. A front wheel was missing and the airbags had deployed. Police at the scene said it was the vehicle the officers were in.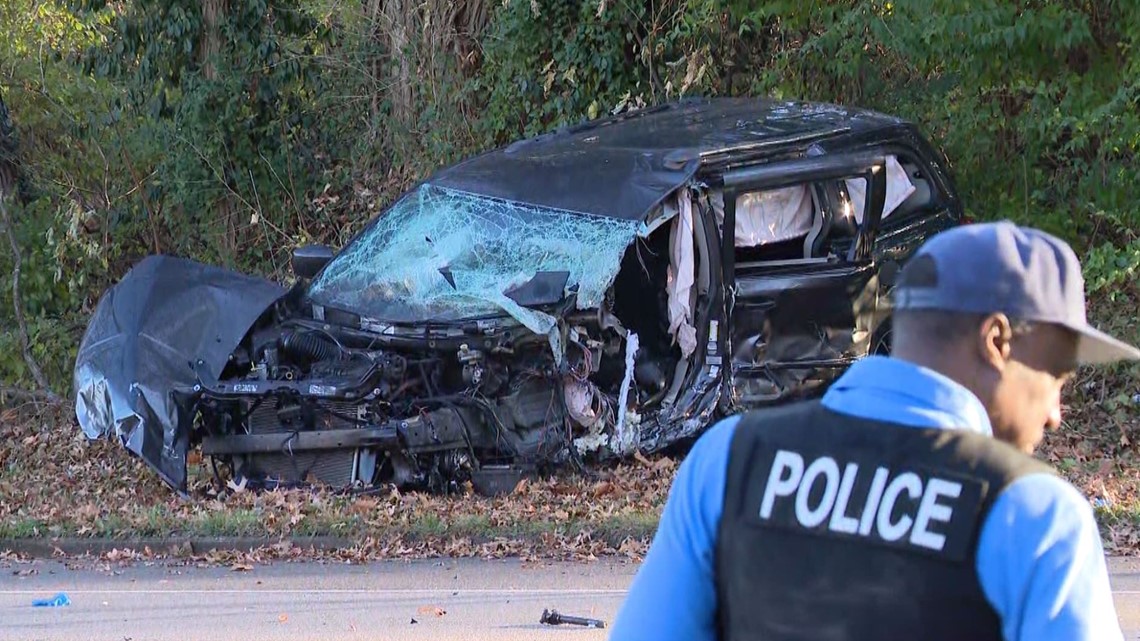 St. Louis County police spokesperson Sgt. Tracy Panus said two officers were injured and rushed to the hospital.
Valentine was taken to Barnes-Jewish Hospital with serious injuries, where several law enforcement officers were seen waiting outside the emergency department Wednesday afternoon.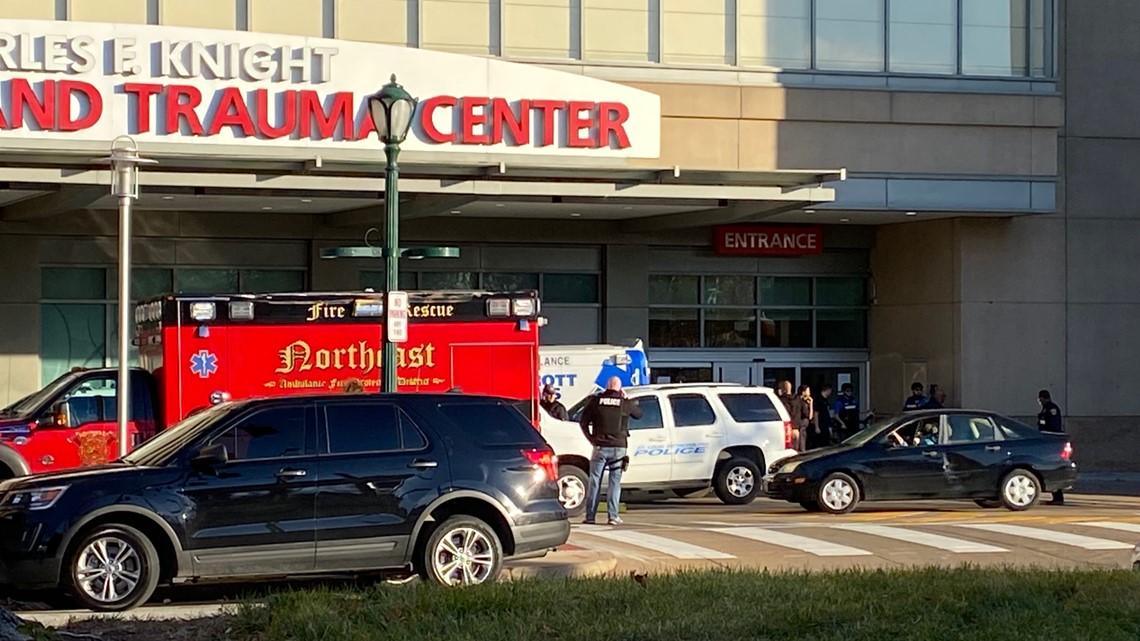 Valentine was in critical condition but stable as he headed into surgery, a source told 5 On Your Side. He died a short time later.
The second officer who was taken to a hospital had less severe injuries, police sources said.
The BackStoppers Inc. is assisting Valentine's family. In a release, the organization said he "leaves behind his children." He was a father to four children. His family will receive an immediate $10,000 payment to help cover any costs or anything else they might need, a press release from the organization said.
"When a line of duty death occurs, The BackStoppers steps in with immediate assistance that is then ongoing. After immediately providing $10,000 to the family to be used in whatever way they need, we meet with the family of the fallen, eliminate their debt, and arrange to provide ongoing support for expenses such as health care, tuition, and more," the release said.
For more information or to donate to The BackStoppers, click here.
Valentine's uncle is a police officer with the St. Louis Metropolitan Police Department.
Valentine was an Army combat veteran that served in Iraq and recently retired from the Air Force Reserves, a press release from the police department said.
Anyone with information regarding the crash is asked to call St. Louis County police at 636-529-8210 or leave an anonymous tip with CrimeStoppers at 866-371-8477.