ST. LOUIS — Tina Turner passed away Tuesday after a battle with an illness at her home in Küsnacht near Zurich, Switzerland, according to her manager.
The singer performed around the globe and expressed an array of highs and lows through her music such as love, joy and rage.
Just a few of her hits were "What's Love Got To Do With It," "Proud Mary," and "Shake a Tail Feather," which played as soundtracks to generations throughout the years. Several films have been made in her honor, reflecting her humble beginnings, finding her voice and learning self-love after suffering domestic violence at the hands of famous spouse, Ike Turner.
5 On Your Side has created a timeline to outline significant moments in Tina's life and career.
Timeline
1939 - Tina is born on Nov. 26 as Anna Mae Bullock in Brownsville, Tennessee, to parents, Zelma Priscilla and Floyd Richard Bullock.
1949 - Tina's parents split up and moves to other areas of the country. Her mother, Zelma, becomes a St. Louis resident. Tina goes to live with her grandmother.
1955 - Tina moves to St. Louis at 16 years old.
1956 - Meets Ike Turner at a band performance by the Kings of Rhythm. Later becomes the lead singer.
1958 - Tina graduates from Sumner High School in St. Louis as Anna Mae Bullock.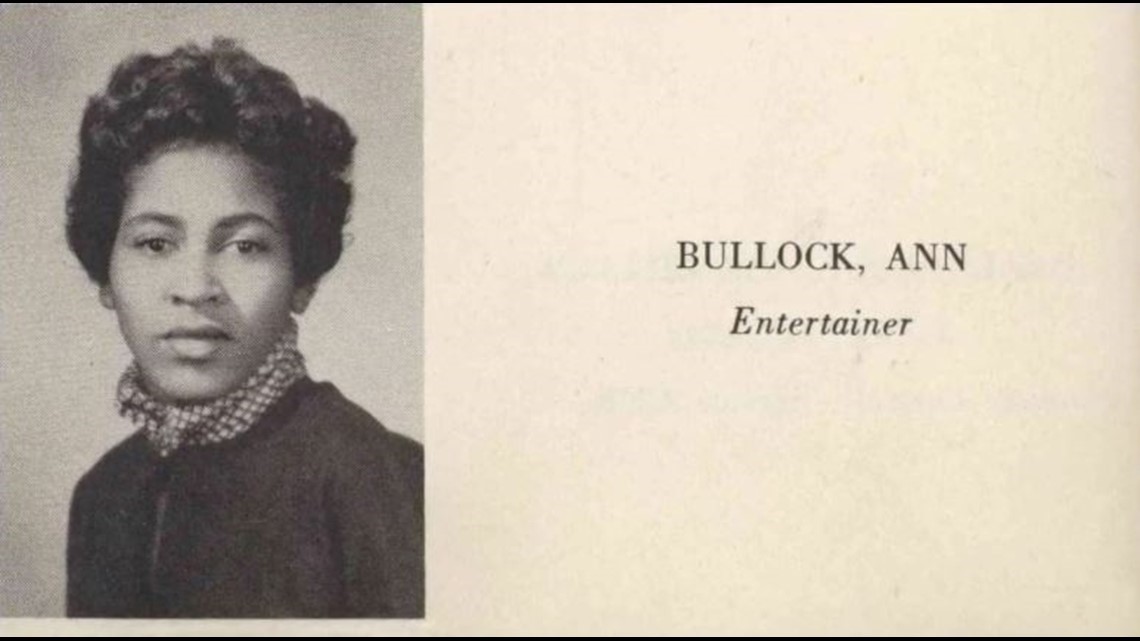 1962 - Ike and Tina get married in Tijuana, Mexico, and moved their family to LA. The couple had wo sons, Ronald Renelle and Craig Raymond Turner.
1976 - Tina leaves Ike after years of struggling with domestic violence in their relationship.
1977 - Pursues solo career, which skyrocketed her to the top of pop, R&B and rock charts, according to the St. Louis Walk of Fame.
1978 - Ike and Tina get divorced.
1984 - Performs her signature hit song "What's Love Got to Do With It" in Los Angeles. This record remained the number one top hit on the Billboard 100 Hot 100 charts for three weeks straight, according to Billboard.
1985 - Performs at Madison Square Garden in New York in front of thousands of fans, according to AP.
Poses in a spectacular photo with Lionel Richie after winning a ground-breaking five awards between them at the Grammy Awards in Los Angeles.
The singer sits with Limelight owner Peter Gatien during a visit to the Chicago nightclub for a performance.
Photos: Tina Turner through the years
1986 - Poses near her star on the Hollywood Walk of Fame during the unveiling ceremony in Los Angeles.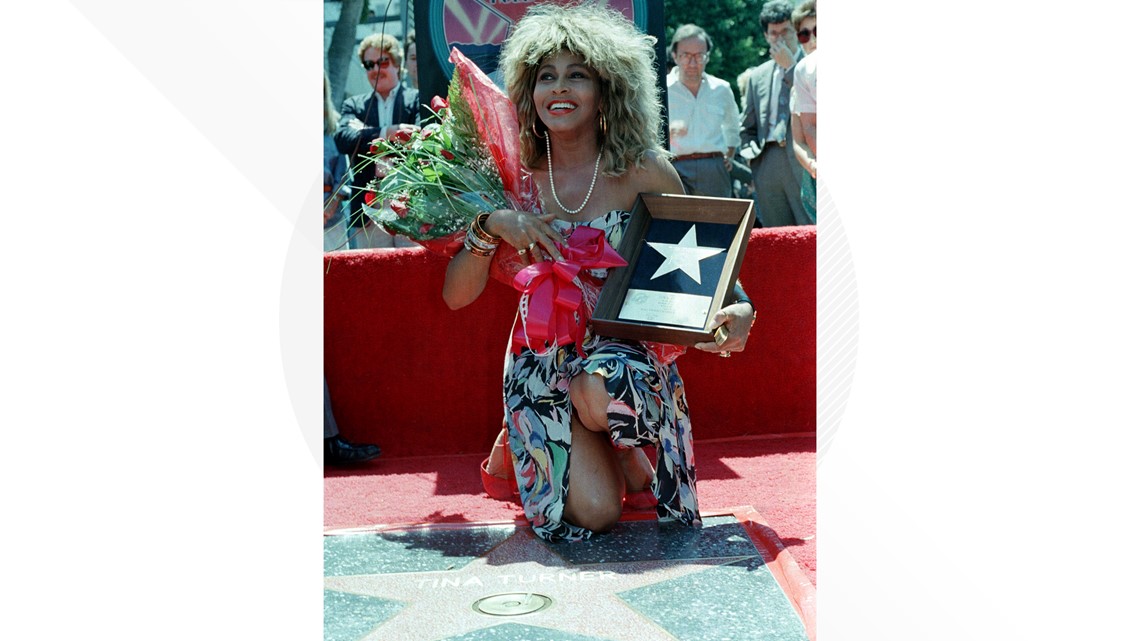 1987 - Performs in Munich, West Germany at the Olympic Hall at the beginning of her 70-concert tour launch, according to AP.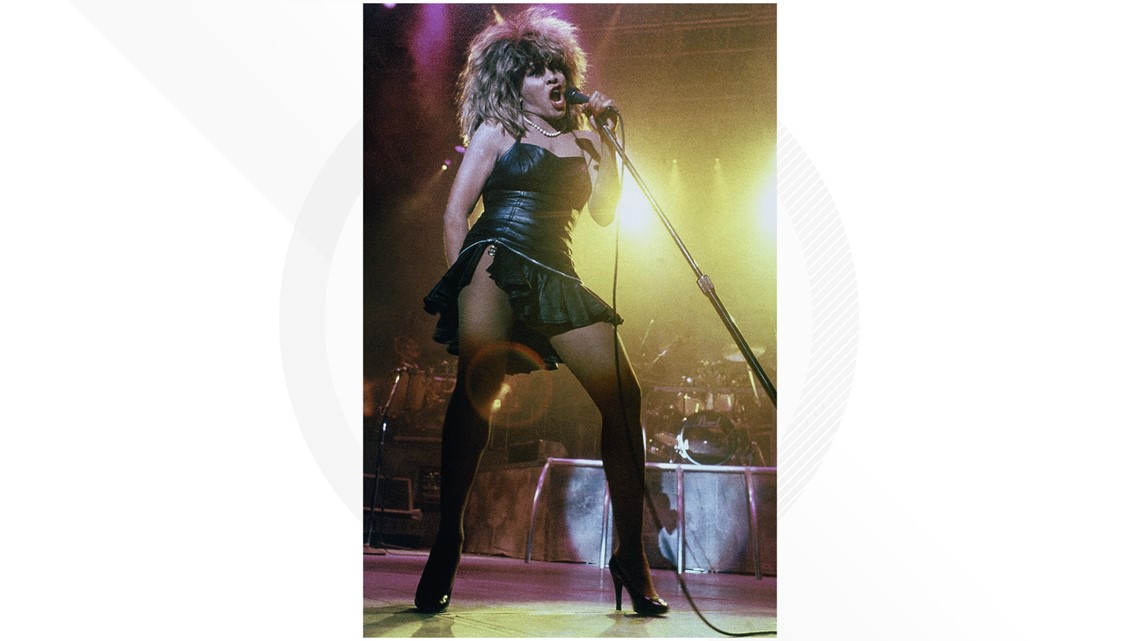 2000 - Retires from music in Switzerland.
2007 - Her former husband, Ike, died from a drug overdose.
2008 - Performs at The Spring Center in Kansas City, Missouri.
2013 - Turner marries German Music Producer Erwin Bach in Switzerland after a 27-year relationship. She would later become a naturalized citizen of Switzerland.
2018 - Tina's son, Craig, dies at 59 years old.
2019 - Tina: The Tina Turner Musical hits Broadway in November. Adrienne Warren won the Tony for best performance by a leading actress in a musical for depicting Turner.
2022 - The Tina Turner Barbie Doll is released to the public for purchase, selling out in one day.
Tina's son Ronnie dies at 62 years old.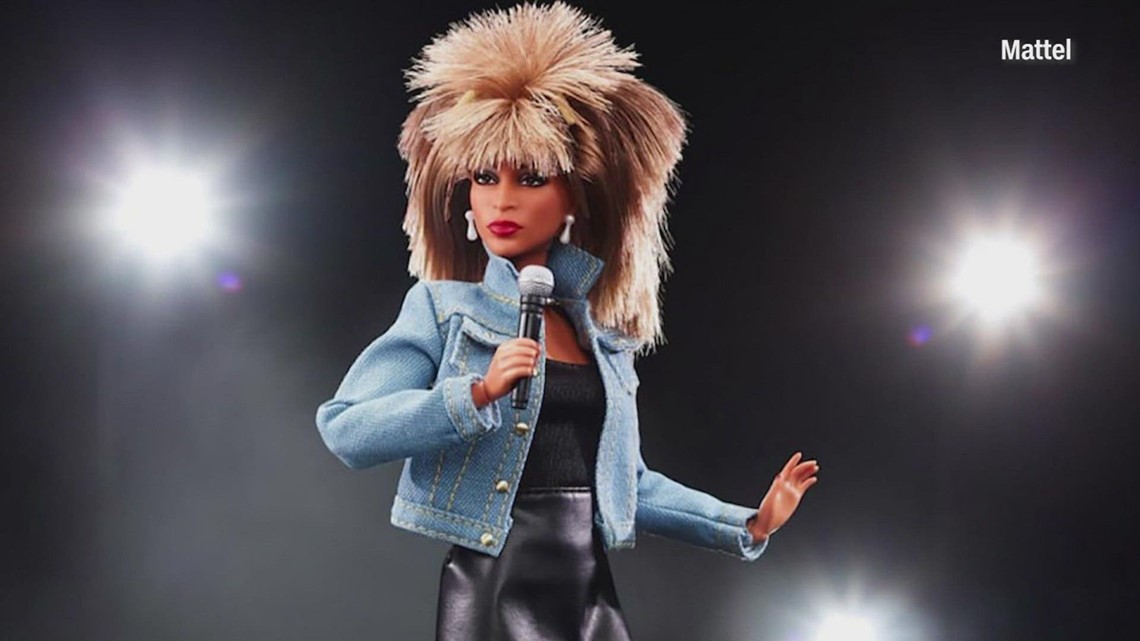 The Associated Press contributed to this report.
To watch 5 On Your Side broadcasts or reports 24/7, 5 On Your Side is always streaming on 5+. Download for free on Roku or Amazon Fire TV.