ST. LOUIS — Tina Turner, the "Queen of Rock and Roll" who got her start in St. Louis, has died at the age of 83.
Turner moved to St. Louis at age 16. She graduated from Sumner High School in St. Louis and formulated much of her career in East St. Louis clubs. She was known as Ann Bullock in a Sumner High School yearbook photo from 1958.
The unstoppable singer and stage performer died Tuesday after a long illness at her home in Küsnacht near Zurich, Switzerland, according to her manager. She became a Swiss citizen a decade ago.
The above video was published May 13, 2021.
Turner teamed with husband Ike Turner for a dynamic run of hit records and live shows in the 1960s and '70s and survived her horrifying marriage to triumph in middle age with the chart-topping "What's Love Got to Do With It."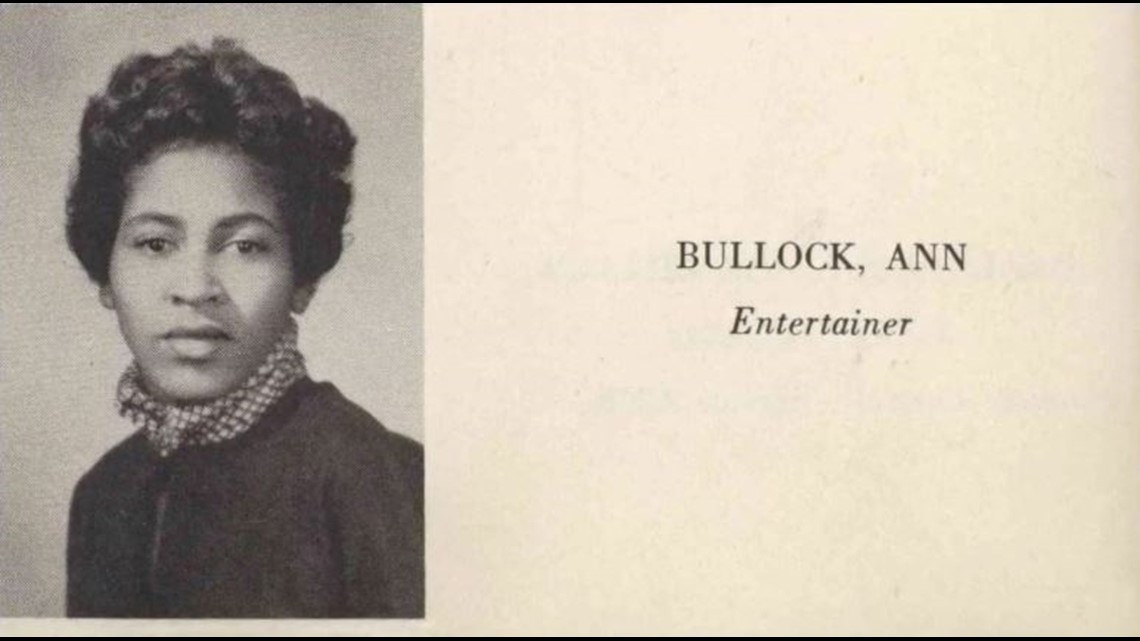 Few stars traveled so far — she was born Anna Mae Bullock in a segregated Tennessee hospital and spent her latter years on a 260,000 square foot estate on Lake Zurich — and overcame so much. Physically battered, emotionally devastated and financially ruined by her 20-year relationship with Ike Turner, she became a superstar on her own in her 40s, at a time when most of her peers were on their way down, and remained a top concert draw for years after.
With admirers ranging from Beyoncé to Mick Jagger, Turner was one of the world's most successful entertainers, known for a core of pop, rock and rhythm and blues favorites: "Proud Mary," "Nutbush City Limits," "River Deep, Mountain High," and the hits she had in the '80s, among them "What's Love Got to Do with It," "We Don't Need Another Hero" and a cover of Al Green's "Let's Stay Together."
Her trademarks were her growling contralto, her bold smile and strong cheekbones, her palette of wigs and the muscular, quick-stepping legs she did not shy from showing off. She sold more than 150 million records worldwide, won 11 Grammys, was voted along with Ike into the Rock and Roll Hall of Fame in 1991 (and on her own in 2021) and was honored at the Kennedy Center in 2005, with Beyoncé and Oprah Winfrey among those praising her. Her life became the basis for a film, a Broadway musical and an HBO documentary in 2021 that she called her public farewell.