ST. LOUIS — A Springfield, Illinois, woman's dream trip to the castle that's the home of Downton Abbey ended with her standing just feet from Queen Elizabeth II and getting some once-in-a-lifetime photos she'll always cherish.
Julie Staley traveled with a friend to the Downton Abbey Live Open Air Concert at Highclere Castle on June 22. While planning the trip, she realized she'd be in Britain at the same time the famous Royal Ascot horse races would be underway. The races are a highlight of the British fashion and social season and take place just a few miles from Windsor Castle. She was able to get tickets to that event, too.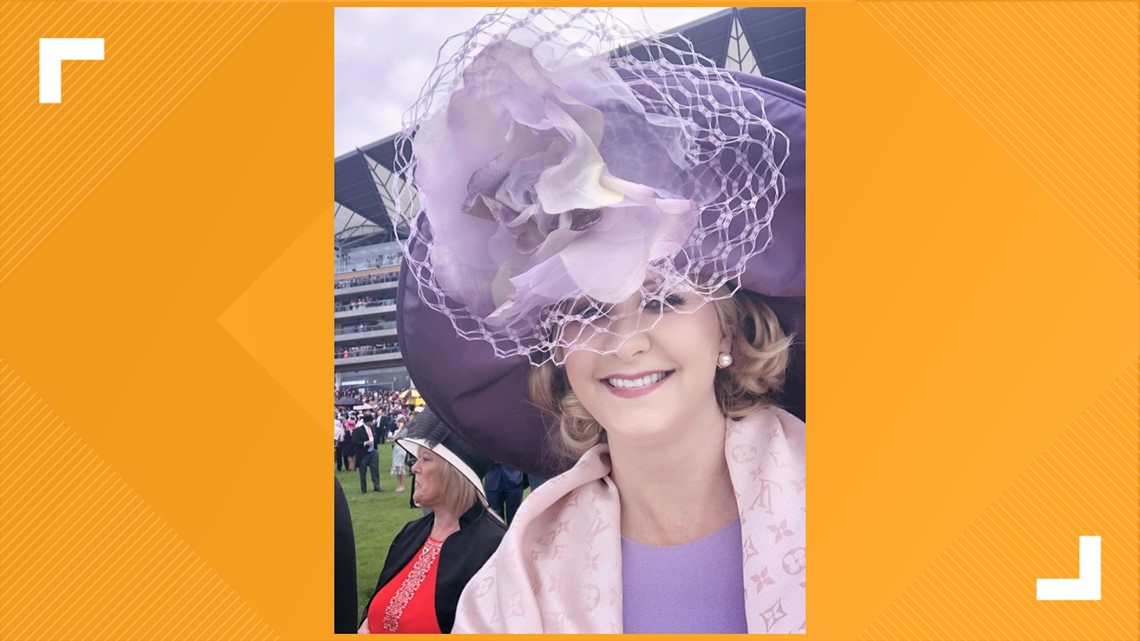 After carefully packing her hat in its own special suitcase for the big day, Staley and her friend Cynda Wrightsman, also from Springfield, spent a day at Royal Ascot near the Royal Enclosure, getting photos of famous faces, including a few shots of Queen Elizabeth as she presented awards to some race winners.
But little did Staley know her big moment with the Queen was to come.
"I wasn't planning on it," recalled Staley. "I was just happy to be at Royal Ascot, and had already gotten great photos of the Queen and was very happy with that."
But as the last race was finishing, one of the people who worked at Royal Ascot tipped Staley off that the Queen would soon be leaving for home. Staley, who works in television news and entertainment, jumped at the chance to see Queen Elizabeth up close and personal.
"They love Americans and how they came to be at the track," she said of the Brits who work at Royal Ascot.
More from the Royal Dish podcast:
One of the workers pointed to the staircase where the Queen would walk down to get into her car. Julie staked out the location for about 30 minutes. During that time, she decided the Queen, who is 93, would probably come down the nearby elevator instead.
"Standing there, I couldn't believe I was front and center," recalled Staley. "I couldn't believe 100 people weren't already standing there."
During her wait for the Queen, Julie met a woman from Tennessee also waiting to get a photo. That's right. Two Americans were "stanning" the queen.
After about 30 minutes into her wait, "all of a sudden, everything got quiet and you could hear cheers and clapping, and you could see flashes going off with cameras. And then she came through the elevator door, and then just walked right in front of us and around the corner and into her car. And it was so quick!" recalled Staley.
Staley, standing just feet from the Queen, shot video she quickly posted on her Facebook page.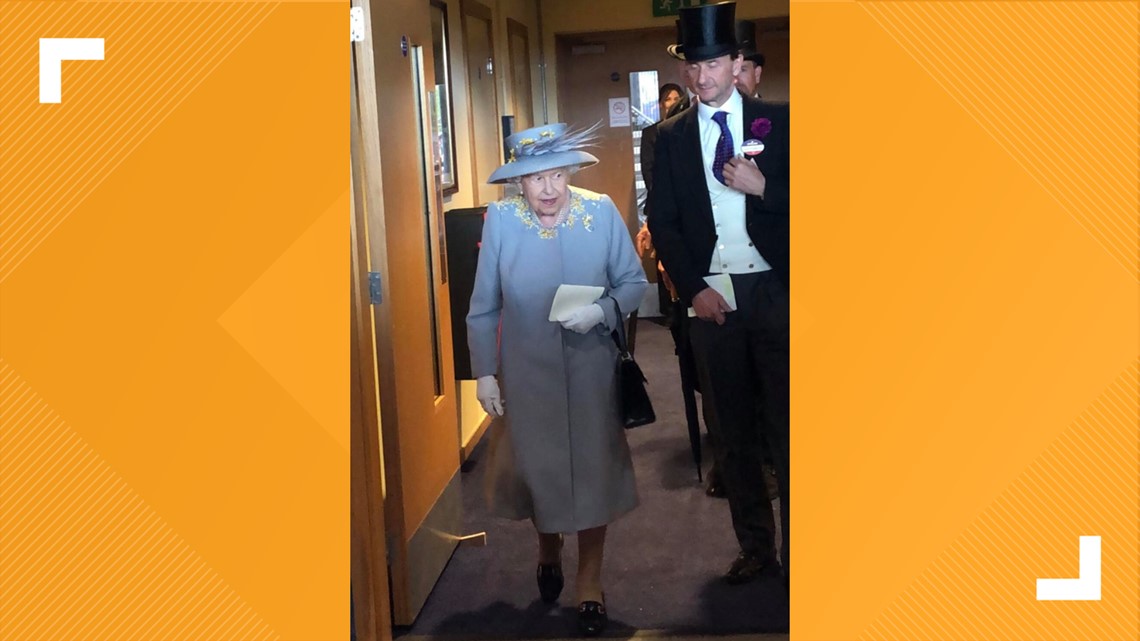 "I was so surprised," she said. "The most surprising thing about the whole thing was how tiny she was, how little she was. This woman, I mean she's quite arguably one of the most powerful women ever in the history of the world, considering how long she's been on the throne and all of the things she's been through, and she's been through with her country, and she just came walking through there. This sweet, little old lady with her little purse, and she just walked right through and around the corner and she looked just like my grandmother."
Staley has the photos to prove it and memories she'll cherish for a lifetime.
"It was very sweet. Just a sweet, sweet poignant moment."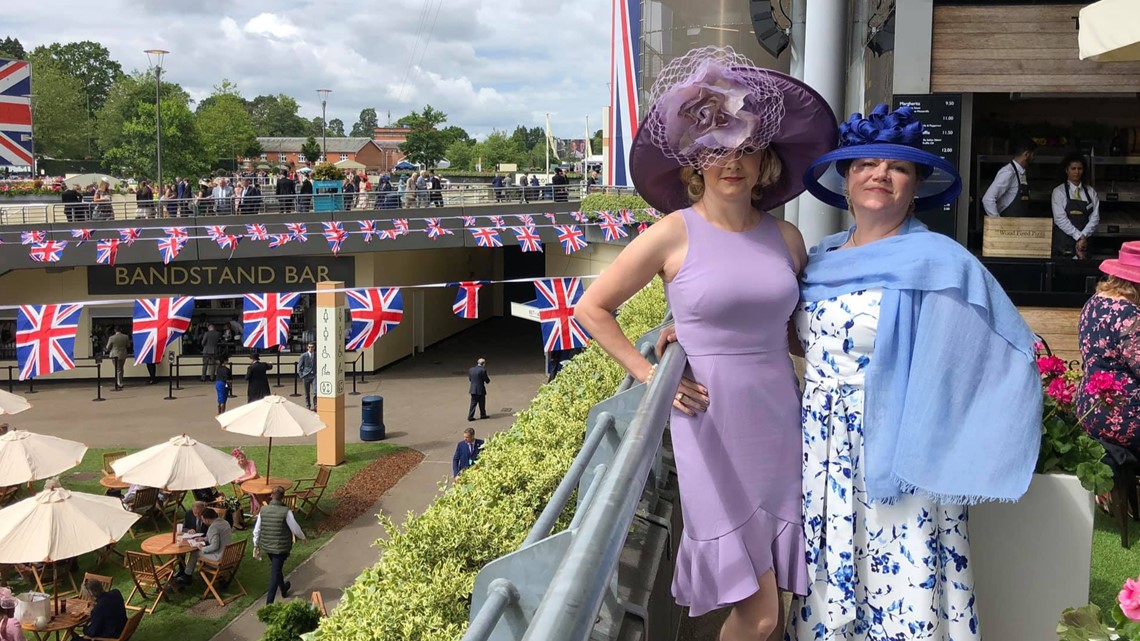 About Royal Dish
Do you find yourself keeping up with all things Windsor, Wales, Cambridge and Sussex? We may live across the pond, but if you're like us, our fascination with everything and anything royal translates right here in the USA.
Now, we're taking it to another level in our new podcast, Royal Dish. Hosted by 5 On Your Side's Kay Quinn and Brandie Piper, it's an American look at the British monarchy.
Kay and Brandie have their day jobs, but each week they'll be discussing the most talked-about stories from Buckingham Palace, Windsor Castle and beyond. Occasionally, they'll take the show on the road to a little slice of London in their own hometown of St. Louis.
So, sit back, pour a spot of tea and dive in to the Royal Dish. You can listen to the latest episodes in the player above or by clicking here.
The Royal Dish podcast is available for free on all podcast apps and services.
Subscribe here
Make sure to subscribe to get the latest episode as soon as it's released.
Take a listen and let us know what you think! Send us your thoughts, comments and topic suggestions to podcasts@ksdk.com.
And make sure to follow Royal Dish on Twitter, @RoyalDishPod! Keep up with the latest scoop and chat with us about all things royal.