ST. LOUIS — We're doing some serious ranking here at 5 On Your Side.
The past three weeks, we tackled the Blues all-time top 10, the 15 best basketball players to come from St. Louis and last week, the best professional football players to ever play in our town.
This week, we take on maybe the most daunting ranking of them all. We're counting down the top 18 players in the history of the St. Louis Cardinals.
5 On Your Side sports director Frank Cusumano has been presenting the list all week long in his sportscasts, with the final reveal coming on Friday night.
From the gas house gang, to "Whiteyball" to the teams of today, every era is represented.
Here's our list. Let the debate begin.
18 - Enos Slaughter
He's most famous for his "mad dash" to help the Cardinals win the 1946 World Series, but Enos "Country" slaughter is much more than that.
He's a hall of famer, an the only famous "Enos" we still care to discuss in St. Louis.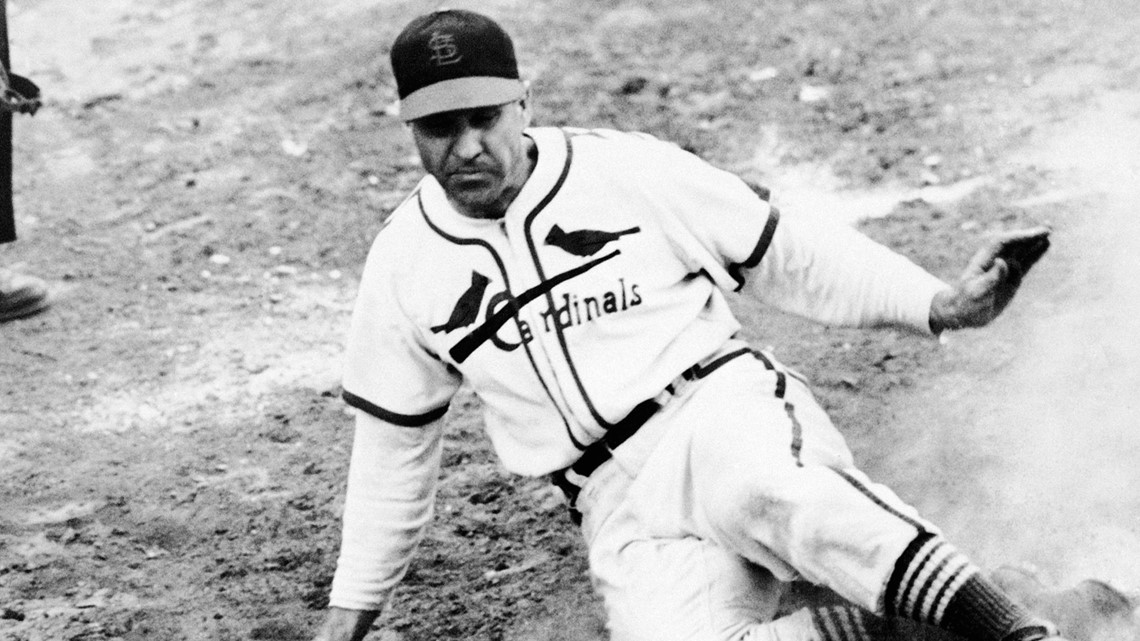 17 - Adam Wainwright
As a rookie, Adam Wainwright authored two of the most iconic pitches in Cardinals history.
14 years later, he's now fourth all-time in franchise wins. He's never won a Cy Young Award, but has finished in the top three four different times.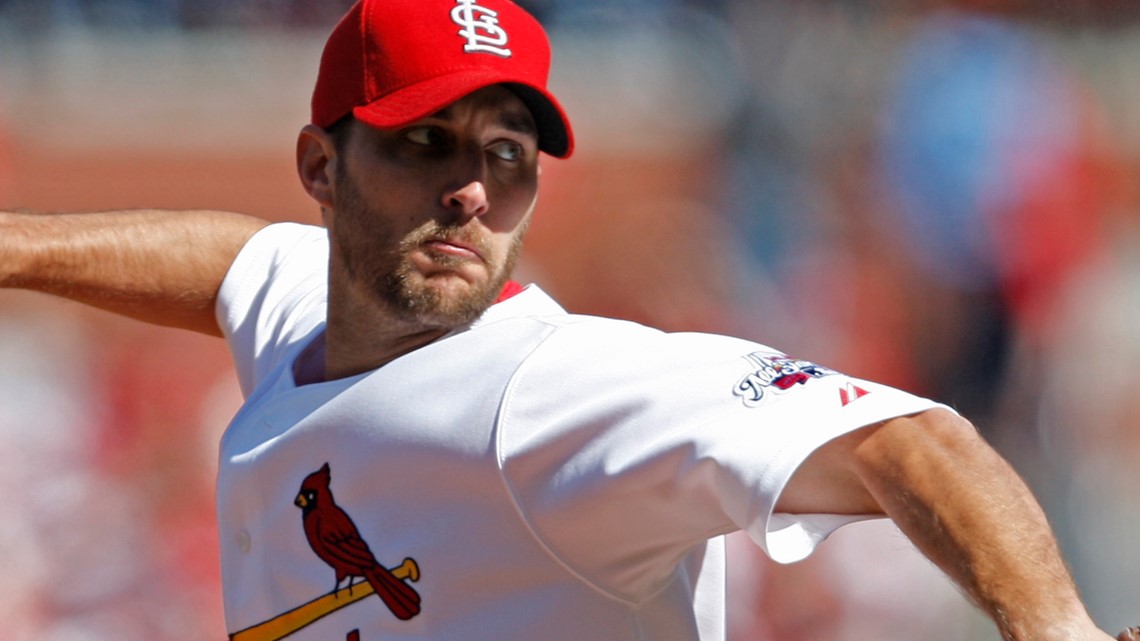 16 - Curt Flood, Willie McGee and Jim Edmonds
We have a three way tie of centerfielders at 16.
Nobody defended or had a bigger impact off the field than Curt Flood.
Nobody was more popular than Willie McGee.
And nobody had the combination of power and elite defense like Jim Edmonds.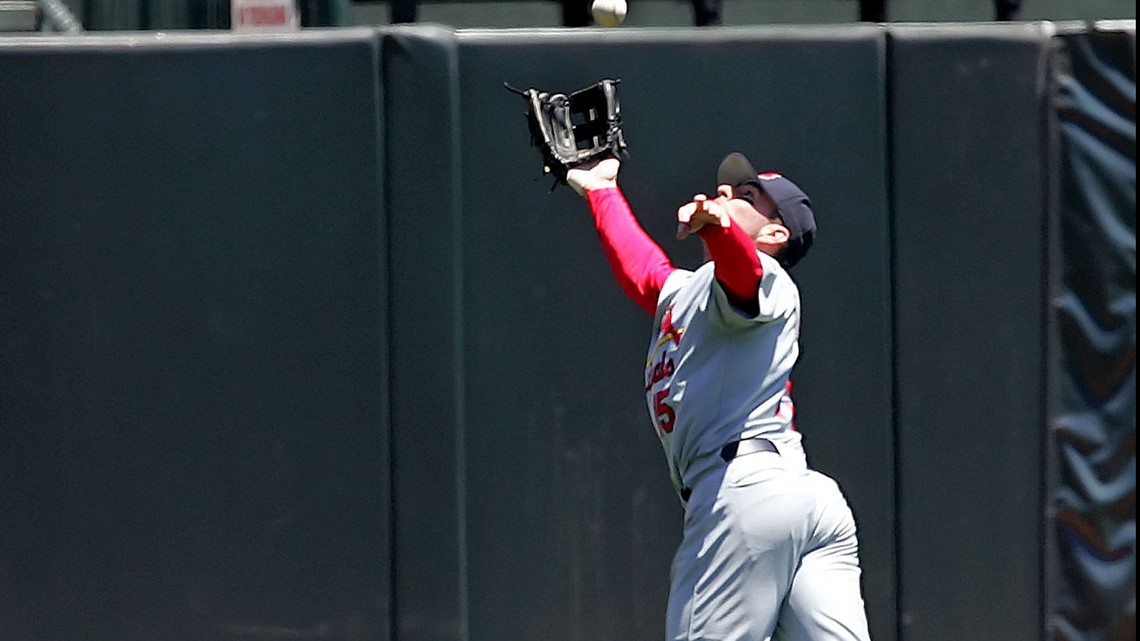 15 - Red Schoendienst
When you're known by just one name, it makes you a legend.
There's only one "Red" in St. Louis.
The hall of famer made 10 all-star games and was a part of five World Series championships as a player, coach and manager.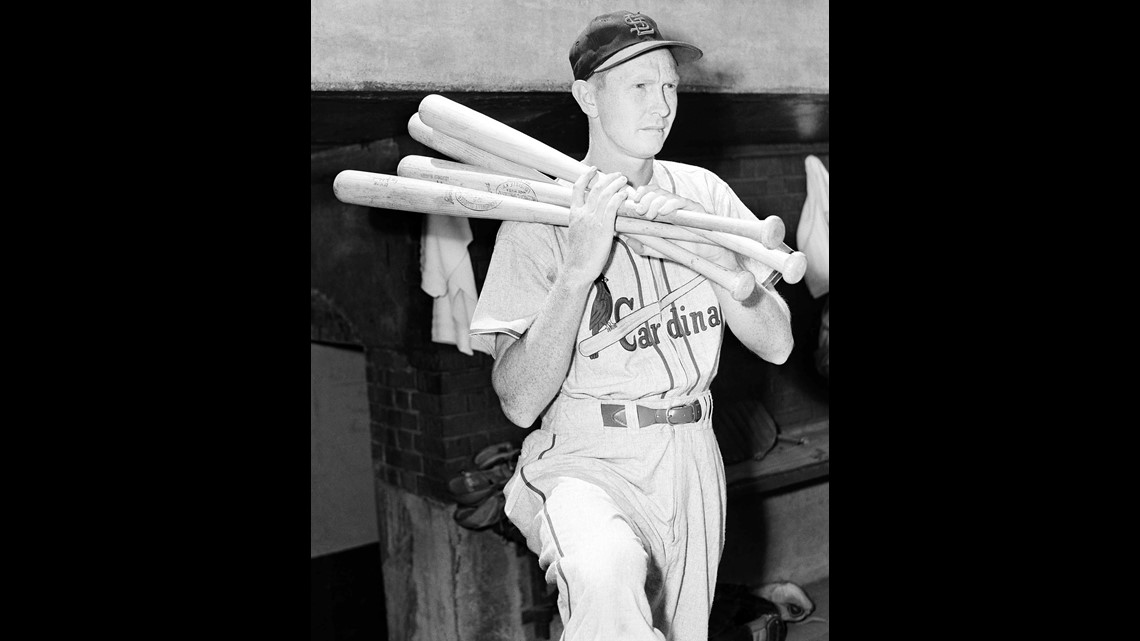 14 - Bruce Sutter
He was only a Cardinal for four years, but he made the most of them.
St. Louis doesn't win the World Series in 1982 without Sutter and his 36 saves that season.
His split finger is still one of the nastiest pitches in baseball history.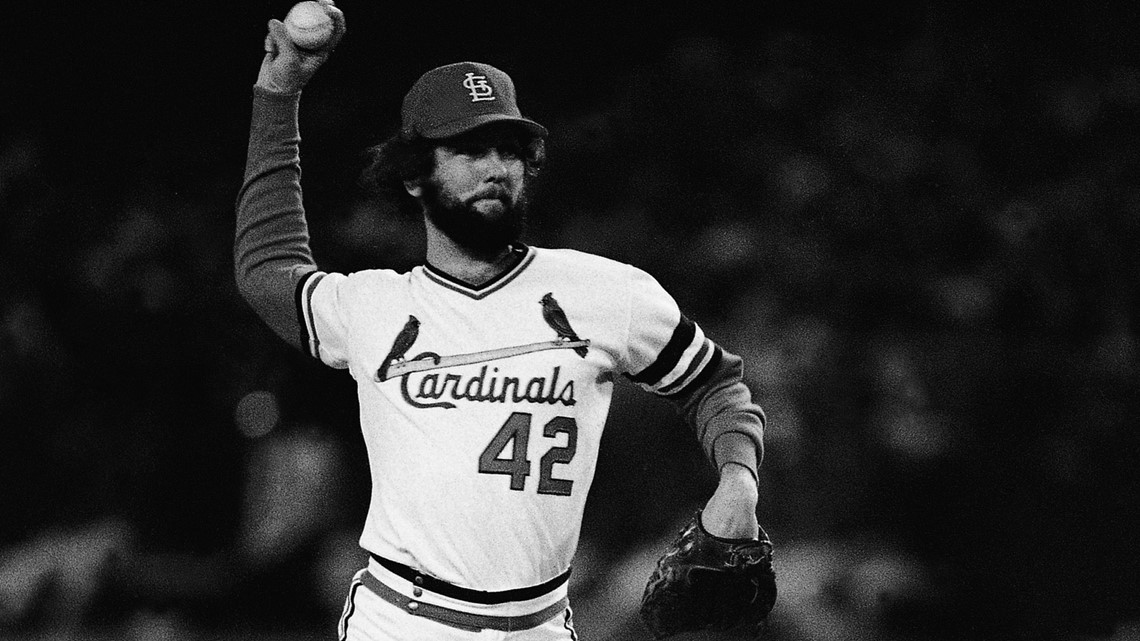 13 - Frankie Frisch
The "Fordham Flash" was a lifetime career .316 hitter.
He won titles in St. Louis as a player and manager, and eventually ended up in Cooperstown.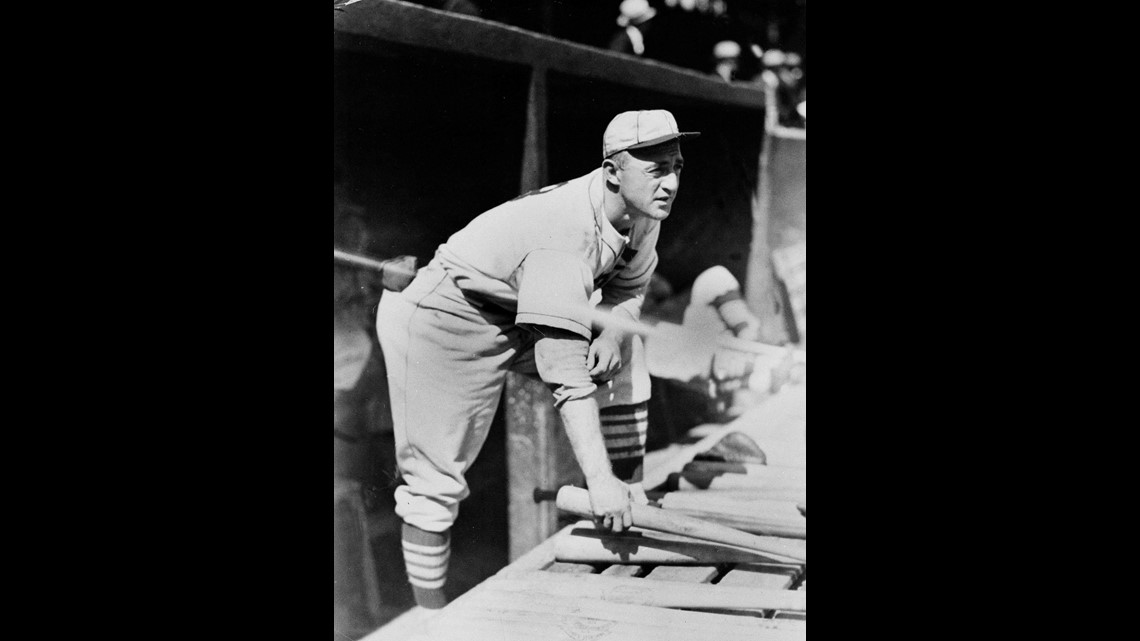 12 - Ted Simmons
The newest National Baseball Hall of Famer is one of the three best offensive catchers in baseball history.
Only one catcher has more RBI and only one catcher has more hits.
"Simba" will take his rightful place among the legends this summer.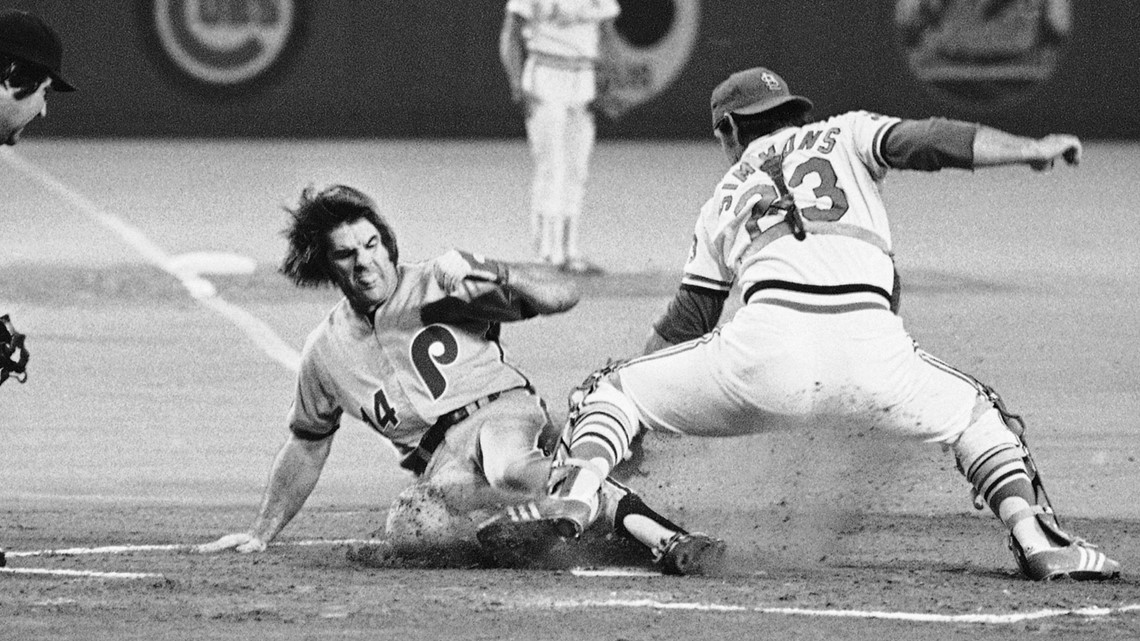 11 - Yadier Molina
In the conversation with Johnny Bench and Ivan Rodriguez for title of the best defensive catcher of all-time.
Molina has nine Gold Gloves, nine all-star nods and two World Series titles and counting.
The future hall of famer just doesn't seem to age.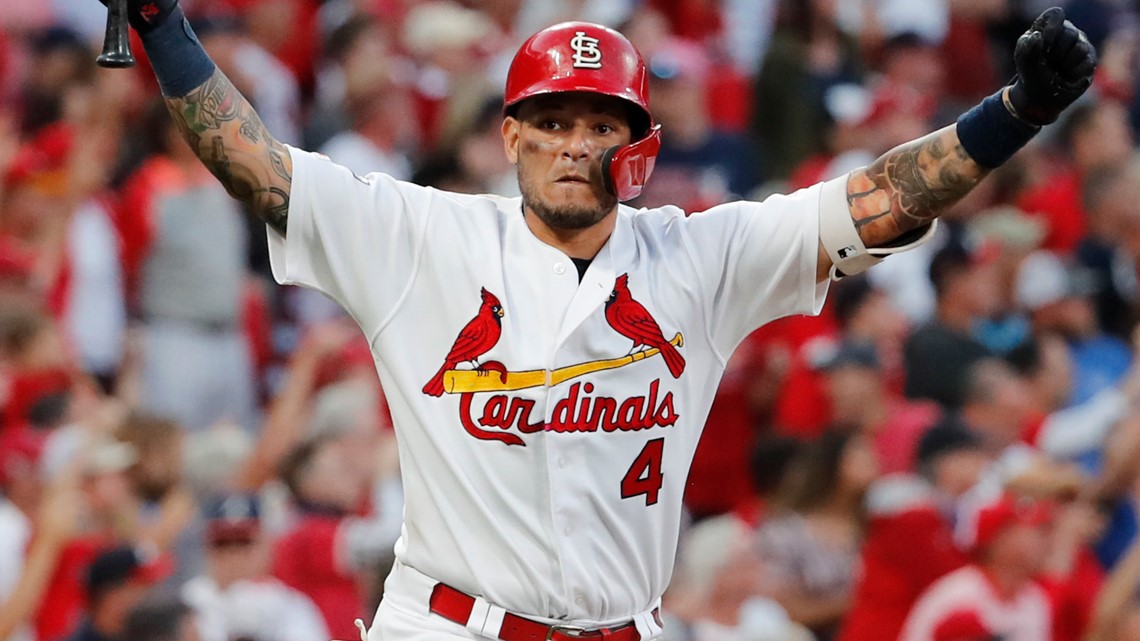 10 - Jim Bottomley
We're going way back now.
"Sunny Jim" Bottomley was a lifetime .310 hitter who was an MVP and eventually a hall of famer.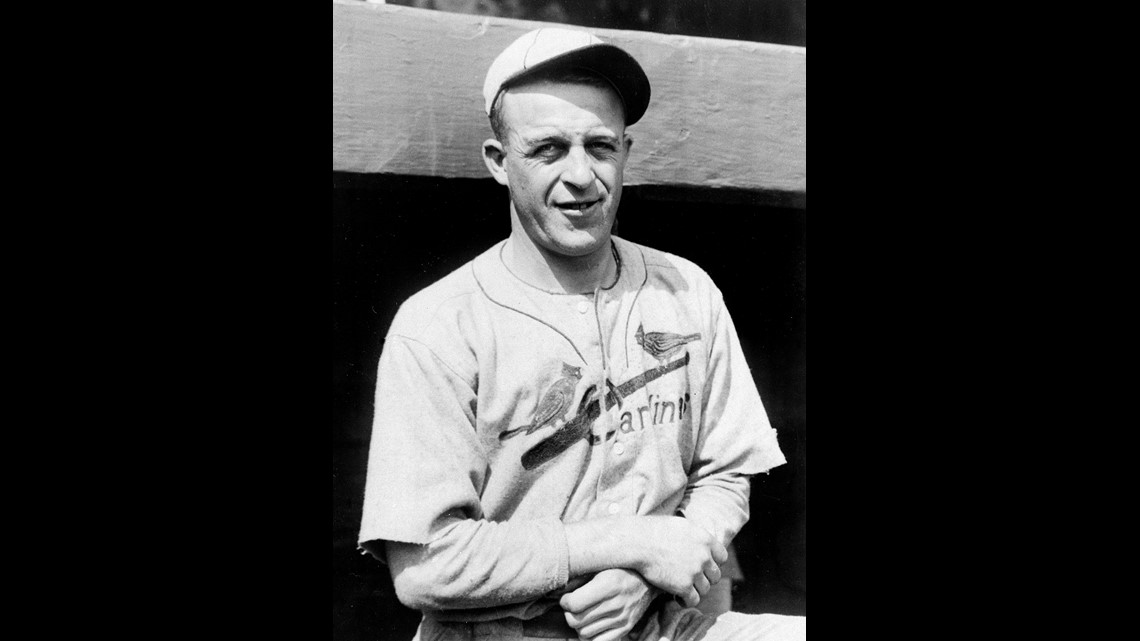 9 - Dizzy Dean
The second greatest pitcher in Cardinals history, and probably the most entertaining character to ever wear the birds on the bat.
Dean is the last National League pitcher to win 30 games in a season, and led the league in wins four times in his hall of fame career.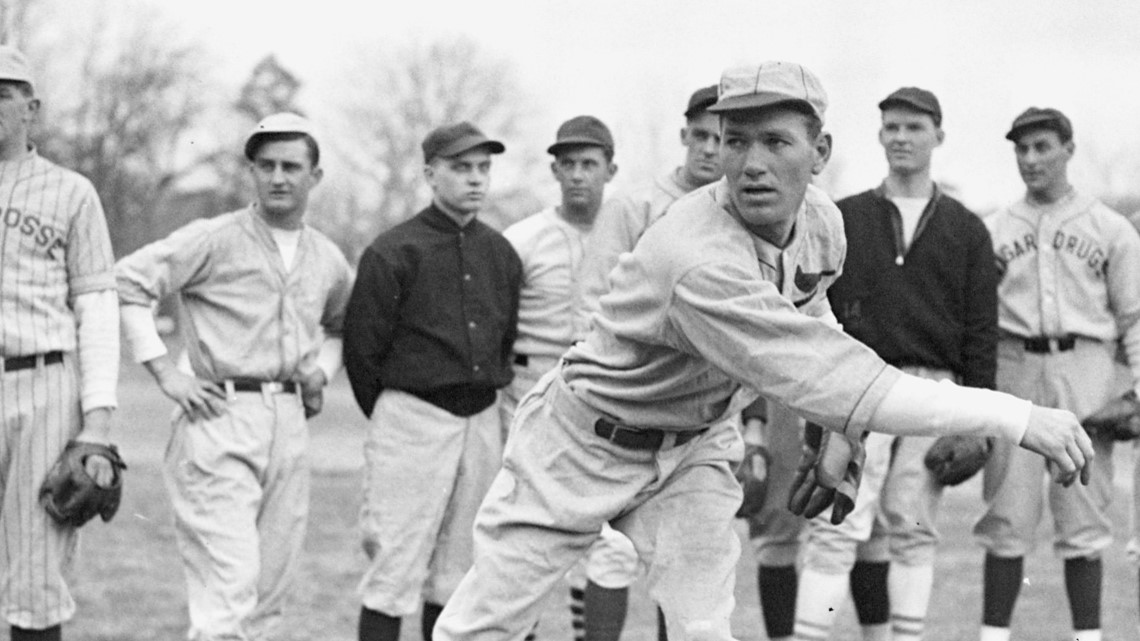 8 - Lou Brock
From the infamous trade to his reign as the all-time stolen base king, Lou Brock's status as a legend is cemented.
He's part of the 3000 hits club and is one of the best World Series performers of all-time with a nearly .400 average in 21 games.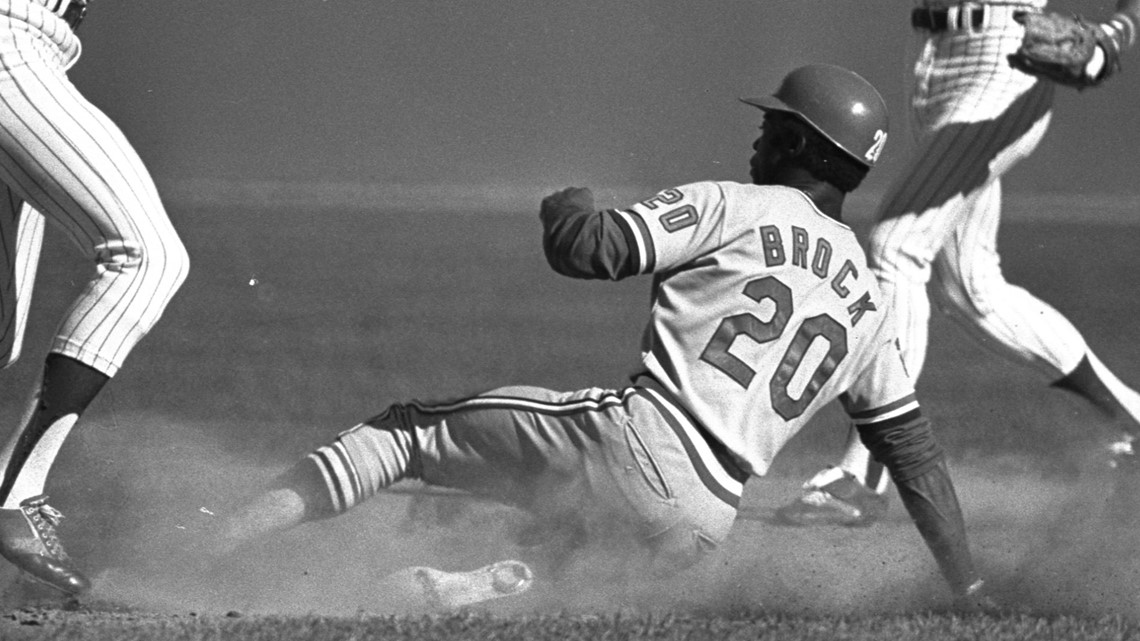 7 - Johnny Mize
"The Big Cat" is the only player in history to hit 50 home runs in a season and strike out less than 50 times.
Mize won four home run titles and ended up in Cooperstown.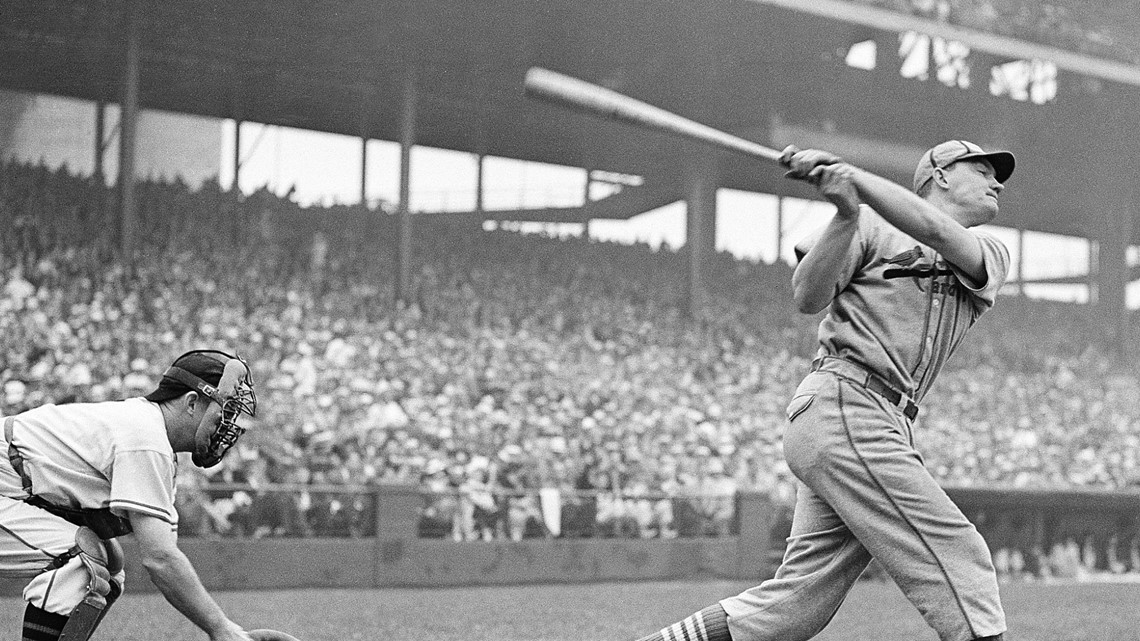 6 - Joe Medwick
"Ducky" is still the last triple crown winner in the National League.
He's a hall of famer with 10 all-star games and an MVP award.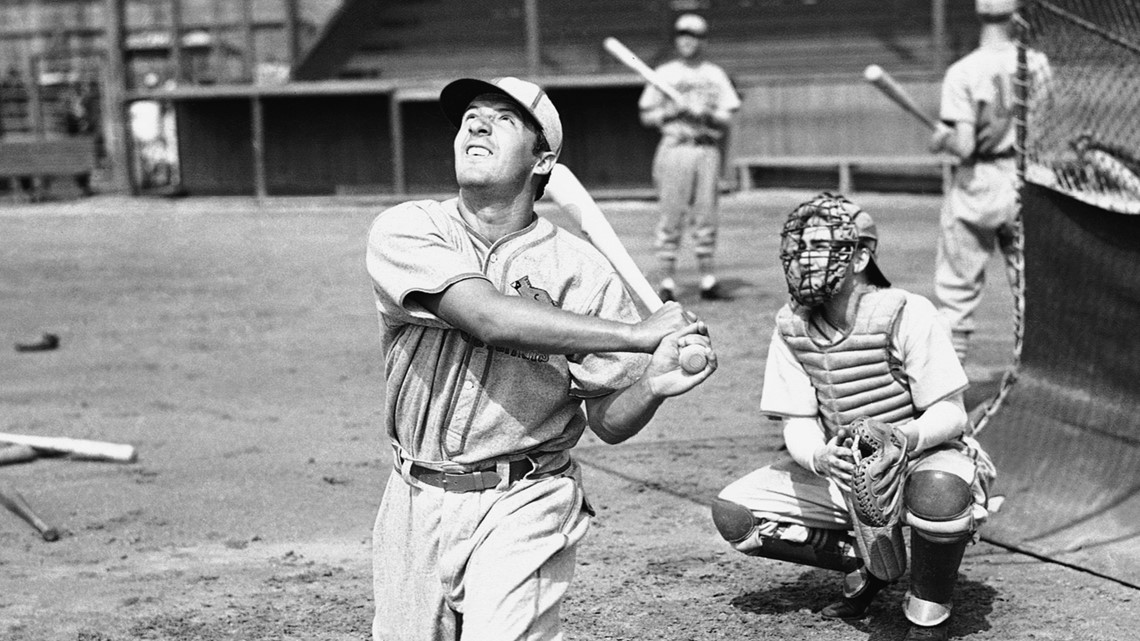 5 - Ozzie Smith
"The Wizard" is the greatest defensive shortstop in baseball history. And maybe just the best defender in baseball history. Period.
One season Ozzie had 621 assists. Last year's leader had 436.
He also had 2,400 hits and a lot of winning in St. Louis. Number one is an all-time legend.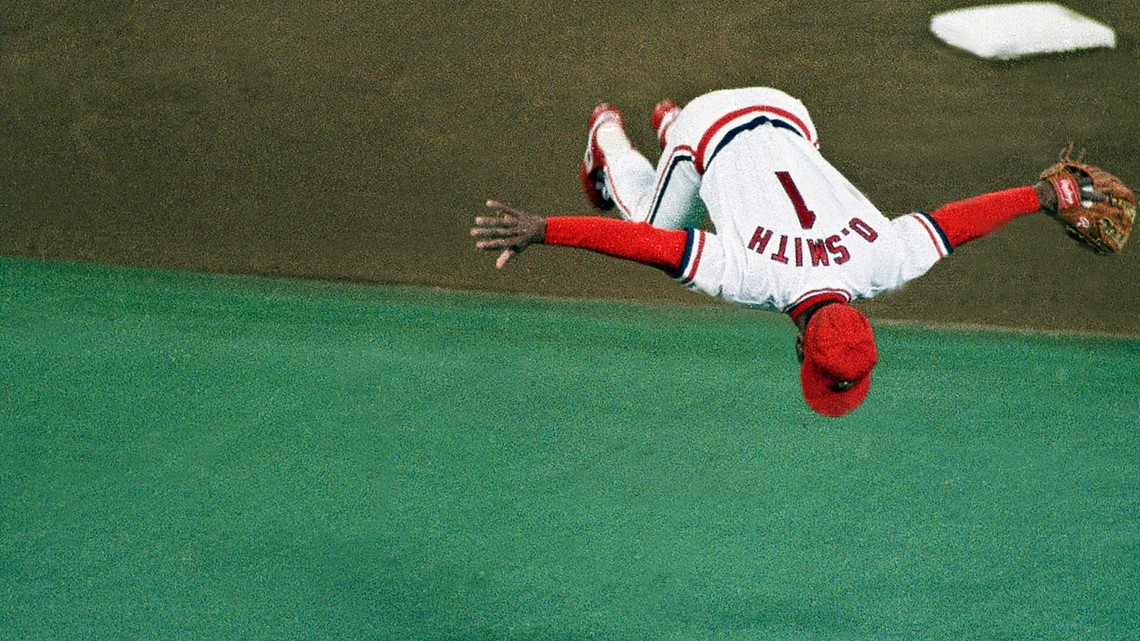 4- Bob Gibson
The fiercest competitor in the history of St. Louis sports.
In his iconic 1968 season with the microscopic 1.12 ERA, Gibson had 13 shutouts. Adam Wainwright has 10 for his entire career.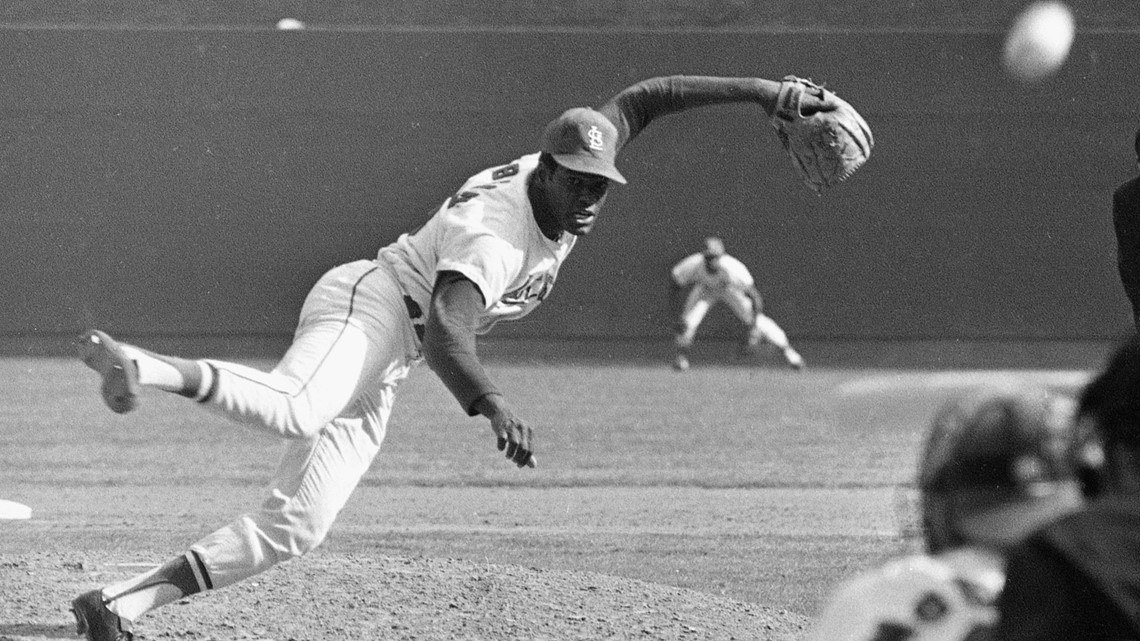 3 - Rogers Hornsby
Not the most likeable guy, but Hornsby could hit.
He hit .424 one year, the highest average ever recorded.
Hornsby and Ted Williams are the only two players in history to win two triple crowns.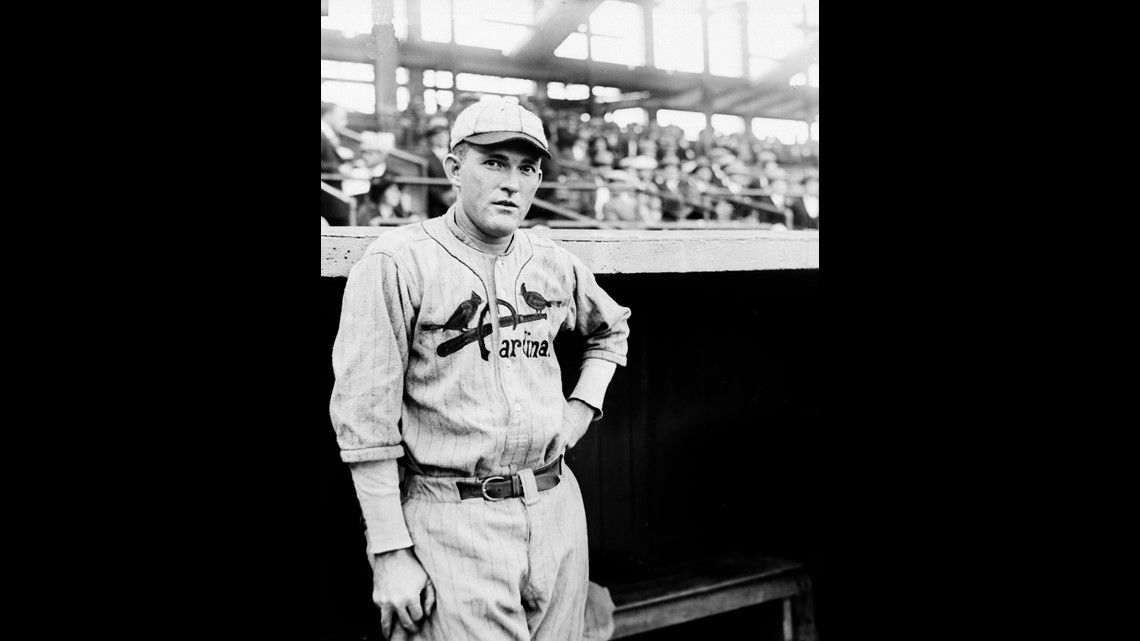 2 - Albert Pujols
If he never would have left, He'd have a Stan-sized statue waiting for him outside Busch Stadium.
He won three MVP's and finished second four times. The most dominant 11-year stretch in Cardinals history will propel Pujols to a first ballot induction to Cooperstown.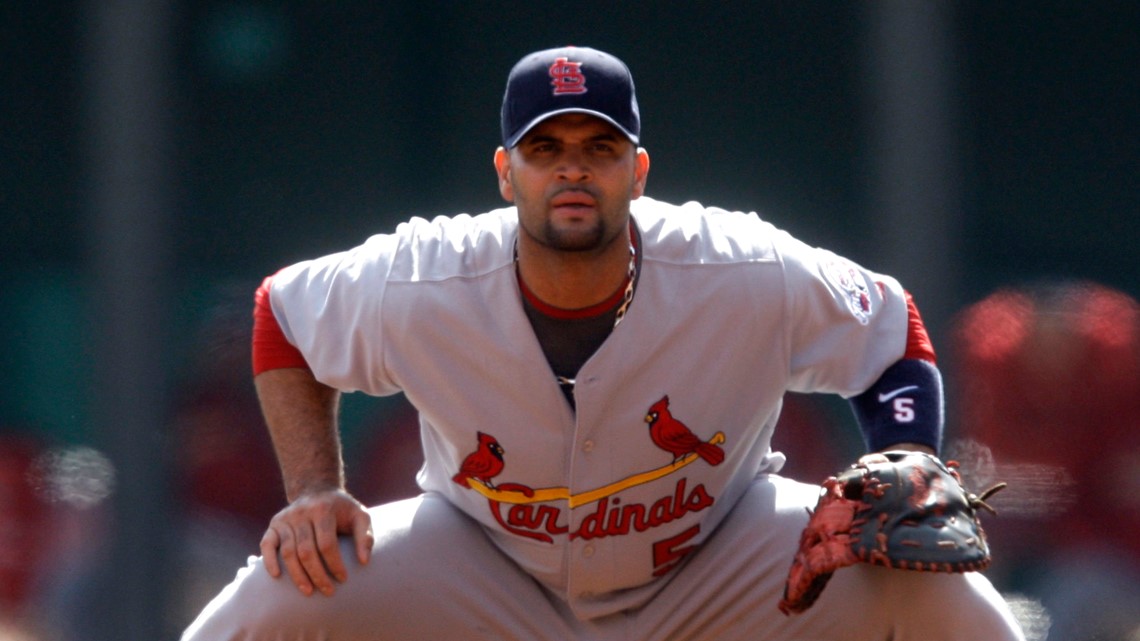 1 - Stan Musial
24 all-star games. Seven batting titles. 3630 hits, half on the road and half at home.
One of the greatest players in the history of baseball, and our town's greatest sports icon of all-time.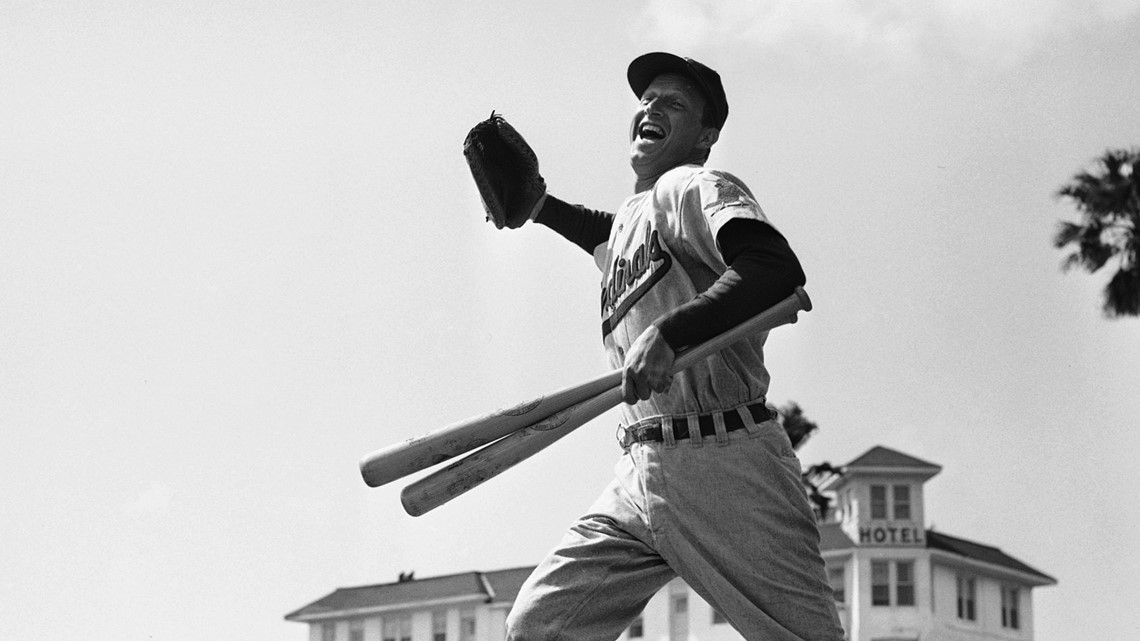 More Cardinals Coverage