ST. LOUIS — An excessive heat warning remains in effect for the metro St. Louis area and generally along and east of Mississippi River through Wednesday evening. A heat advisory is in effect for the rest of the area until Wednesday and possibly into Thursday as well. The heat indices will range from 99-107 again Wednesday afternoon.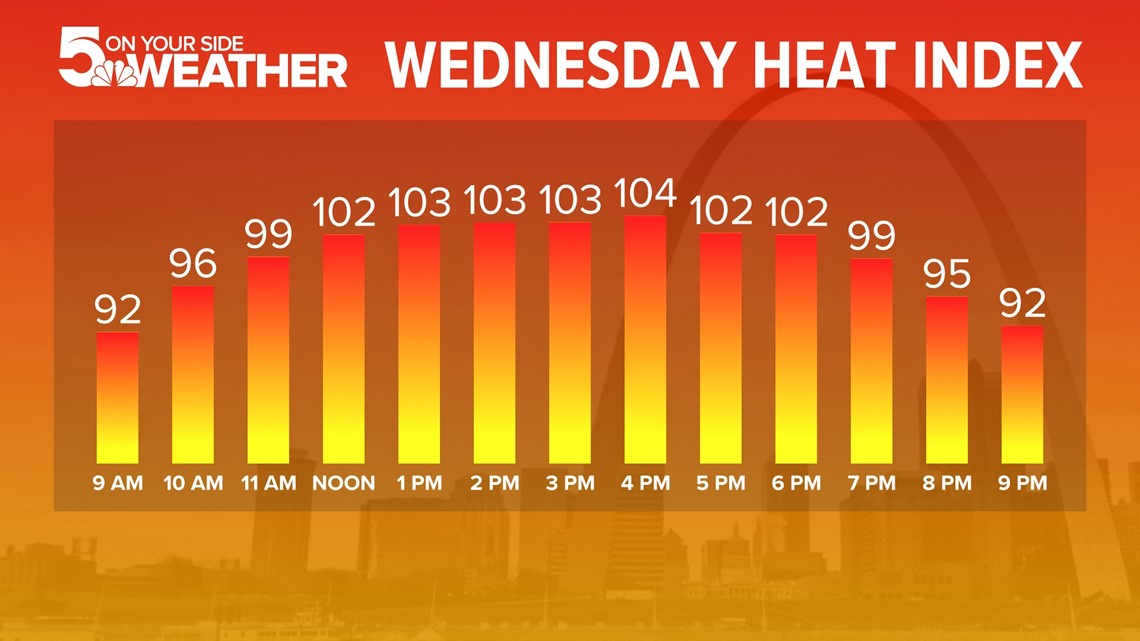 Monday and Tuesday were record setting days in the St. Louis area with temperatures reaching 100 Monday and 99 on Tuesday.
Monday's low temperature was 83, not only the warmest low temperature for the day, but for the entire month of June. Unusually warm overnight lows contribute to the effects of heat on our bodies as those without air conditioning are unable to really get a break from the heat.
Download the free 5 On Your Side app to get the latest watches and warnings and track conditions live with our interactive radar. Use the links below to download now.
Drink plenty of water, stay in an air-conditioned room during the heat of the afternoons, stay out of the sun, and check up on family, friends and neighbors. Take extra precautions if you work or spend time outside. When possible reschedule strenuous activities to early morning or late evening. Anyone overcome by heat should move to a cool and shaded location.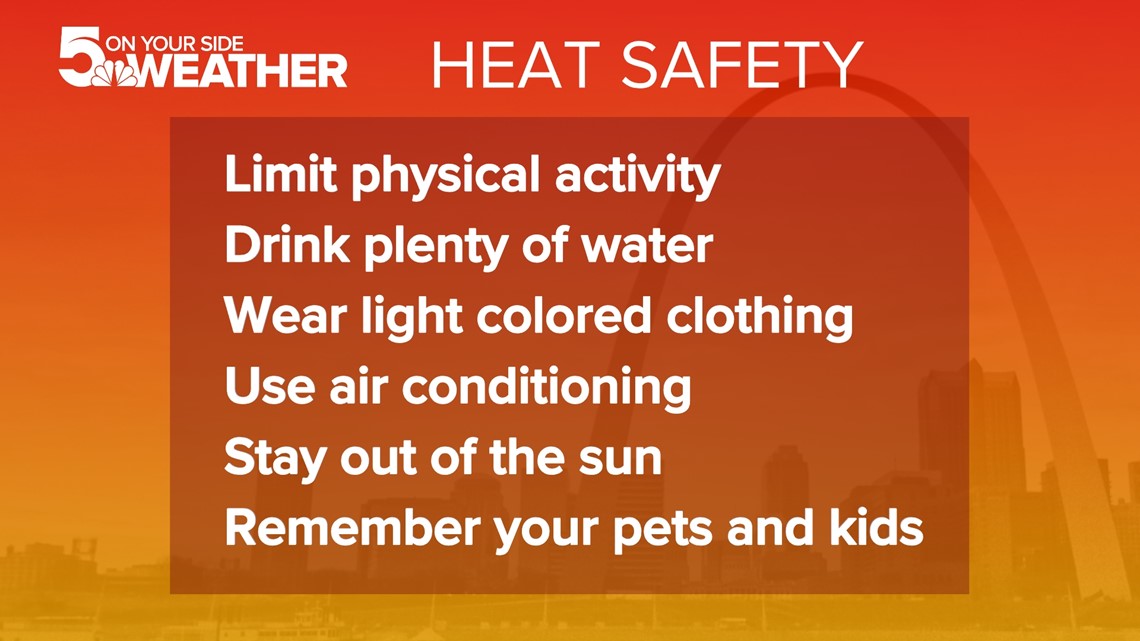 An upper-level ridge of high pressure or/heat dome covers much of the Mid South and Ohio Valley and will shift to the west over the weekend. While it will remain hot, humidity levels will drop a bit.

This heat dome is forecasted to bring record or near-record heat through Wednesday. High humidity levels will continue as afternoon air temperatures push into the upper 90s to around 100.
Stream 5 On Your Side: To add the 5 On Your Side app to Roku or Amazon Fire TV, search for "KSDK" to find the free app to add to your account. Get weather updates, the latest local news and special reports from 5 On Your Side.
While the record high isn't likely to be broken on Wednesday, the heat and humidity will still be dangerous for the fourth day in a row.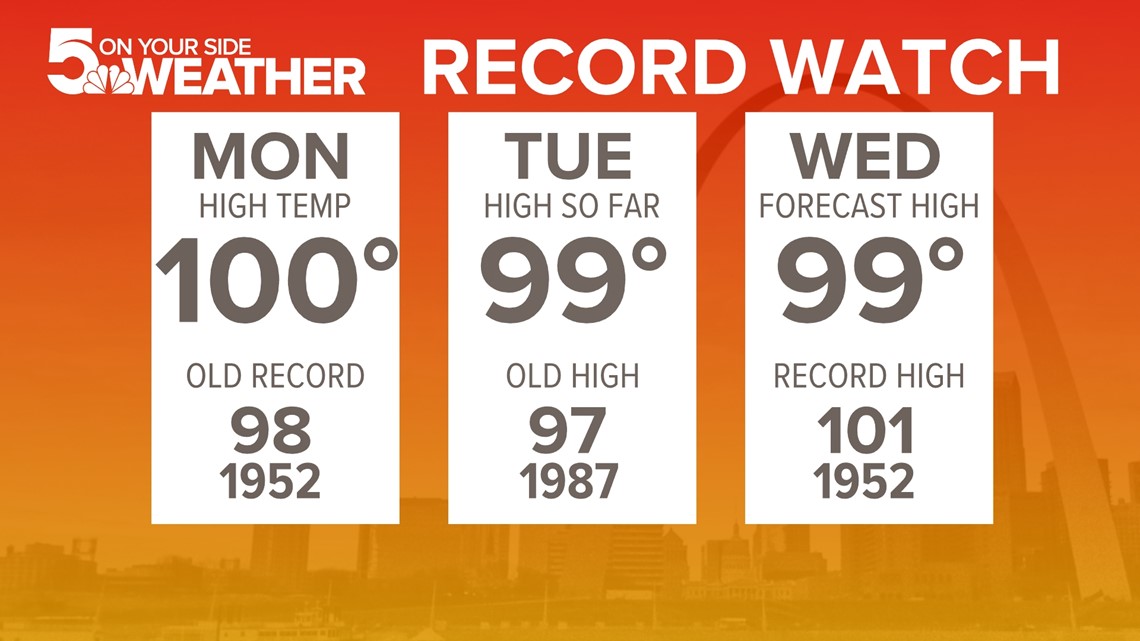 The rest of the week into the weekend is still expected to be hot with high temperatures above 90. Humidity levels dropped some Tuesday afternoon and that trend will be even more noticeable for the upcoming weekend even though high temperatures will stay toasty.
Never leave children or pets in parked vehicles, even if the windows are cracked. Temperatures inside vehicles can rise almost 20 degrees within the first 10 minutes, even with a window cracked open.
Drink plenty of water and non-alcoholic drinks. Routinely cool off in an air-conditioned area. Check on relatives and neighbors. If you must be outdoors, take frequent breaks in the shade or in an air-conditioned room and limit exercise to early mornings or during the later evening hours.