ST. LOUIS — A high wind warning is in force for our region through this afternoon. Howling winds have led to travel delays and sporadic damage across the St. Louis area. Wind gusts are forecast to reach 50 miles per hour, with some areas seeing gusts near 65 miles per hour.
The sustained, or constant wind, will range between 20 and 30 miles per hour in St. Louis. A strong area of low pressure is crossing the upper Midwest, causing this wind.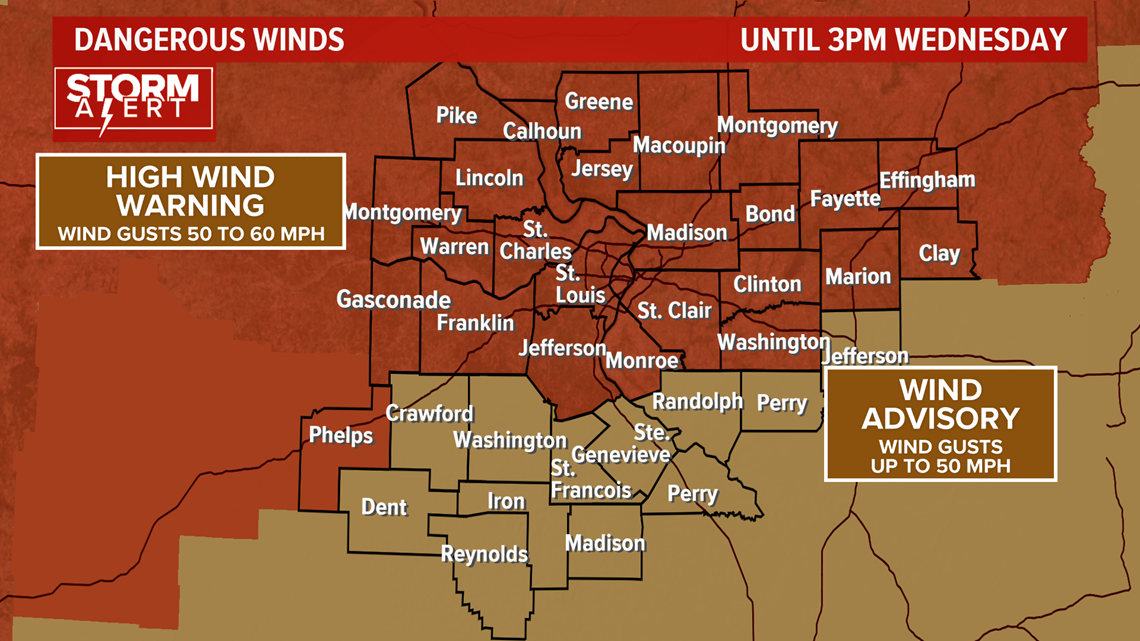 Several Ameren customers are without power due to the strong winds.
As of 7 a.m., there were more than 17,000 power outages in Missouri and 5,000 in Illinois. Crews were out all night working to restore power while more crews hit the streets Wednesday morning.
As of 10 a.m., there were about 7,000 customers without power in Missouri and 3,000 in Illinois.
For Missouri customers who need help getting power restored, call Ameren at 1-800-552-7583 or click here. Illinois customers can call 800-755-5000 or click here.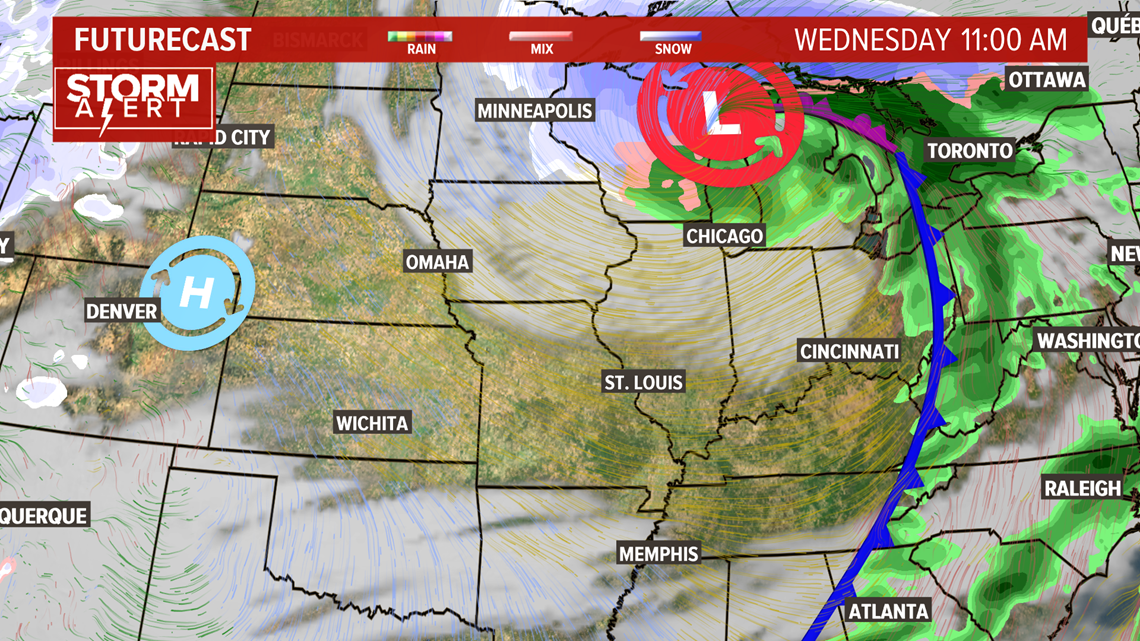 In addition to the blustery weather, colder temperatures, clearing skies are forecast for our area. The wind is expected to weaken throughout the afternoon, with gusts below 30 miles per hour by 3 p.m.

After a quiet Wednesday night in St. Louis, rain is forecast to return for Thanksgiving weekend.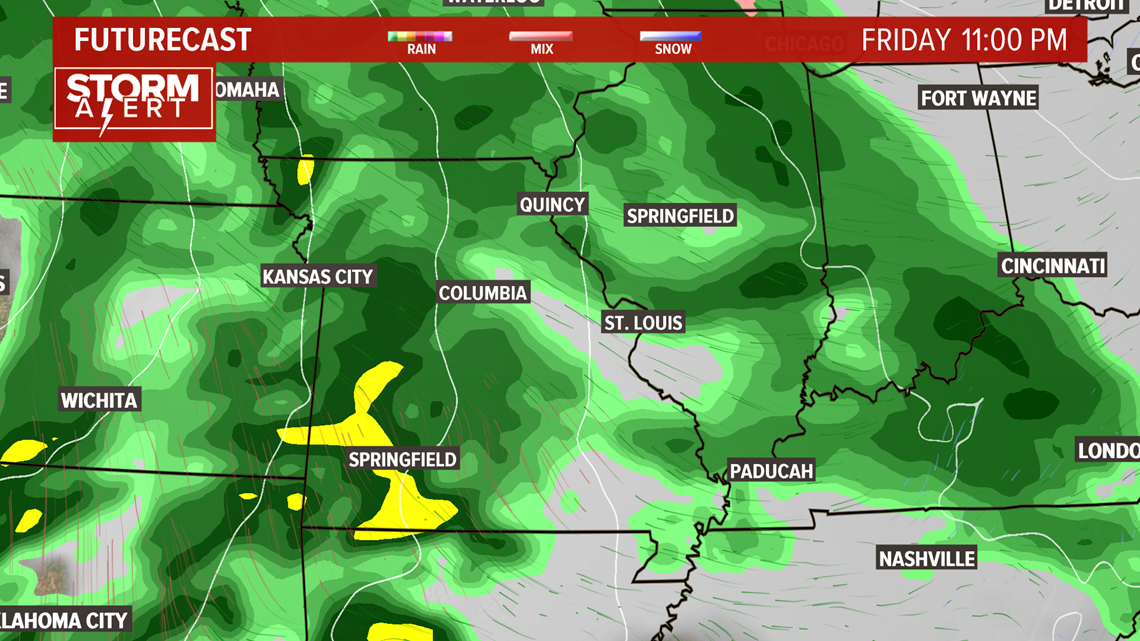 LOCAL NEWS