An expert panel nominated Forest Park as one of the best city parks in the country.
Right now, St. Louis' nearly 1,400 acre park is up against 19 other nominees.
Back in 2016, Forest Park earned the top spot, thanks to its many outdoor attractions including the Saint Louis Zoo, Jewel Box, Missouri History Museum, Saint Louis Science Center and Planetarium and Muny Theater. Its widely used outdoor recreations like skating, jogging trails, boating and soccer fields also made it a favorite among the expert panel and voters.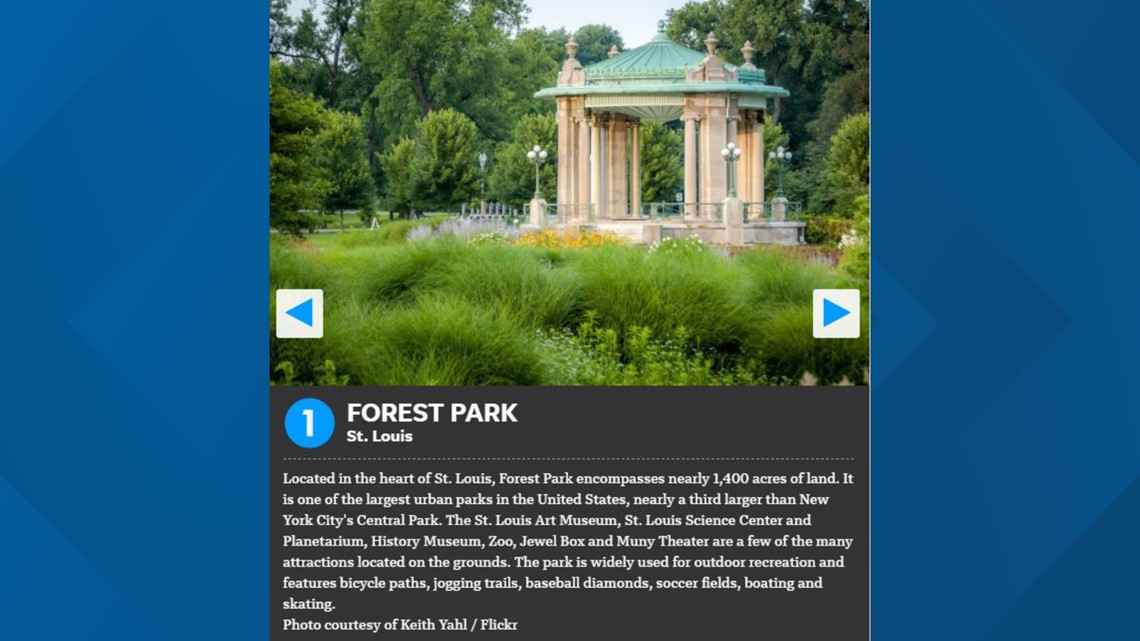 But to be able to regain this title, Forest Park needs your help.
You can also check the leaderboard for updated rankings.
As of Tuesday afternoon, St. Louisans were making their choice heard. Forest Park was ranked No. 1 out of all 20 parks.