ST. LOUIS — Just like humans, animals can be victims of gun violence.
"I don't remember the last time we didn't have a dog recovering from a gunshot wound in the clinic," clinic caregiver Jill said in a statement.
According to the shelter, located at 2320 Pine St., workers at its clinic were tasked with giving emergency medical treatment to four dogs who were hit by gunfire in just 72 hours. Unfortunately, caretakers aren't optimistic those responsible will get caught.
"The people responsible are still out there," Julia Gabbert, a caregiver said. "Unfortunately, animal abuse cases, especially when they are cut-and-dry, are difficult to move forward with. It's kind of heartbreaking when stuff like that happens and it's senseless. You didn't have to shoot that dog because they meant no harm in the first place."
Police brought a very bloody dog, named Tippi, to the shelter after being shot. According to Stray Rescue, the bullet appeared to go through her ear before becoming lodged in the wall around her chest cavity. Luckily, Tippi had no broken bones, and no internal organs were hit.
Another dog, Penny, was brought to the shelter by someone who found her injured. Penny was shot in her front leg, and the bullet shattered her joint. According to Stray Rescue, she is now recovering from emergency amputation surgery and is looking for a medical foster home where she can heal in peace.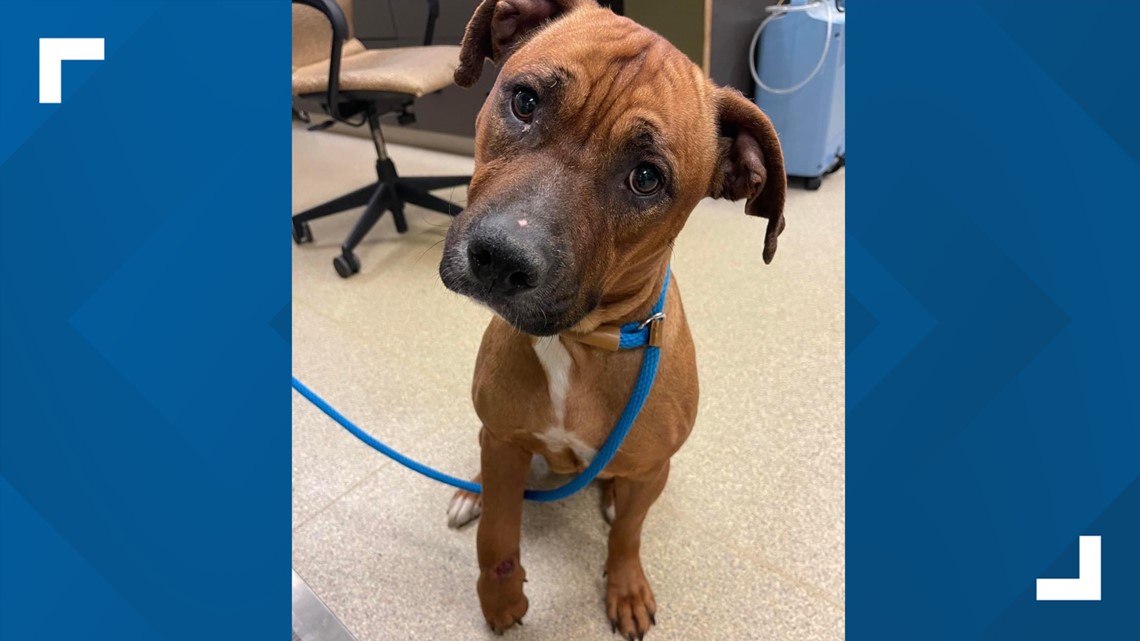 Judy Gemstone was found curled up beside an unoccupied house. A call to the shelter said she had been outside the house, not moving, for at least a day.
Watch Judy Gemstone's rescue:
Upon medical examination, shelter caregivers discovered Judy had mastitis, which is an infection in the mammary glands, and cancer. Judy was also unable to put any weight on her front legs, which both had large holes believed to be from bullets. Stray Rescue is looking for a hospice foster to give her the best life for however much time she has left.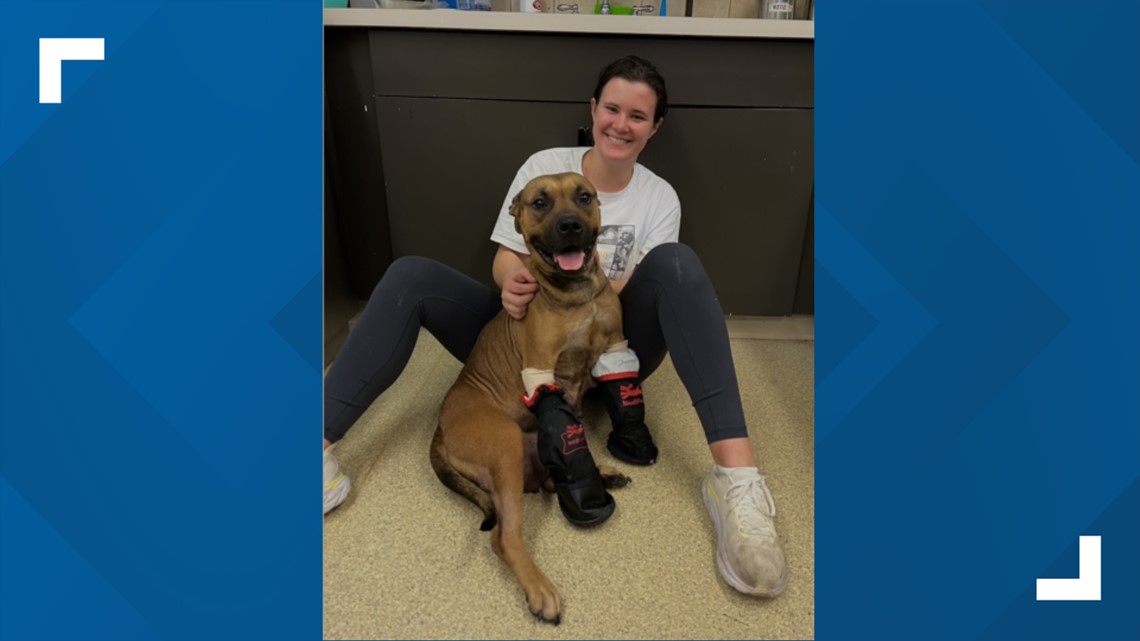 The shelter said it's looking for a foster family to take Judy in for hospice.
Not long after Judy was rescued, Stray Rescue CEO Cassady Caldwell was contacted about a dog with multiple gunshot wounds. Nectarine was shot in his spine, leaving him paralyzed and incontinent. The shelter said it's speaking with specialists to see if he has a chance at a good life. Otherwise, he will enter hospice.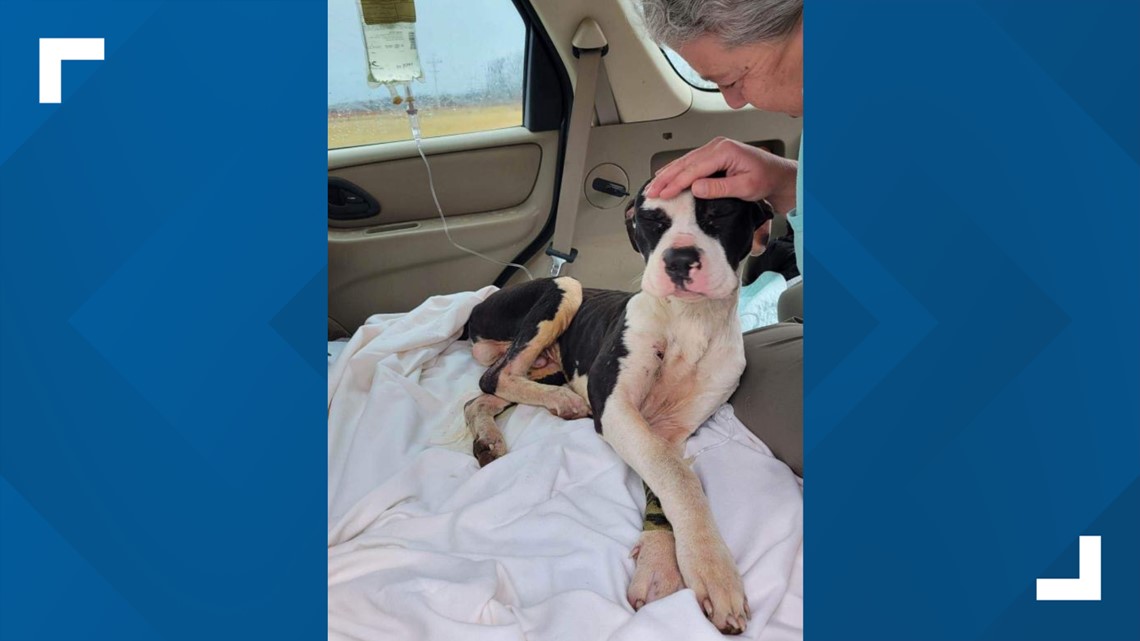 Stray Rescue asked the public to consider fostering one of the wounded dogs or one of the 100 other dogs currently at the shelter so more dogs can be treated.
Those unable to foster were asked to consider making a donation to support emergency medical care for the dogs. To donate, click here.
To watch 5 On Your Side broadcasts or reports 24/7, 5 On Your Side is always streaming on 5+. Download for free on Roku or Amazon Fire TV.