Now, there is some infighting among some police departments as to whether the investigation into the crash was mishandled or part of a coverup.
And police fundraisers have been put on hold to determine how best to ensure donations go to the victim's surviving children -- and not the man now accused of causing their mother's death.
"It's just an absolute tragedy no matter how you look at it, and the ones caught in the middle truly are the kids," said Grant Bissell, spokesman for the Jefferson County Sheriff's Department. "And they are the ones that need support and are going to need that support for the rest of their lives."
The crash happened at midnight April 30 along Interstate 55 and the Manley Quarry Road overpass.
Festus Chief Doug Wendel told the I-Team his officers found Colby Taylor McCreary and his wife Savannah McCreary had been ejected from their Jeep and that there were no signs of impairment at the scene that night.
"It's not like a pickup truck that rolled over and tossed beer cans all over the highway, there were no beer cans anywhere, there was no alcohol containers," Wendel said. "And when you're outside on the side of the highway at 1 o'clock in the morning, with cars flying by trying to save somebody's life, I can very well understand how they didn't detect any signs of or any smells of alcohol or anything else."
Colby and Savannah McCreary were taken to the hospital, where Savannah later died. She was 28 years old, and a mother of two children, ages 9 and 4.
Soon, Wendel said his department started hearing "rumors" that the couple had been drinking before the crash.
"Prior to that, we were hearing the same rumors that everybody else was hearing, 'He'd been drinking. He'd been drinking,'" Wendel said. "We had no evidence of that the night of the accident.
"We had nothing to follow up on other than the rumor mill of alcohol involved, but nowhere to start an investigation."
Nine days after the crash, Wendel said he had enough evidence to call the Missouri Highway Patrol to conduct an investigation – proof Wendel says that he wasn't trying to cover for a fellow cop and the son of a fellow police chief.
"If I were trying to cover something up, why would I have contacted the Highway Patrol and ask them to come and investigate this accident?" Wendel said.
So why wait so long to call in the Highway Patrol?
"We actually received information of the possibility of some locations he may have visited earlier in the evening, drinking establishments around the area and at that point in time, having actual places that could be investigated, somewhere to start looking for what had happened, is when we reached out to the Highway Patrol to ask them to come in and help us with an investigation," Wendel said.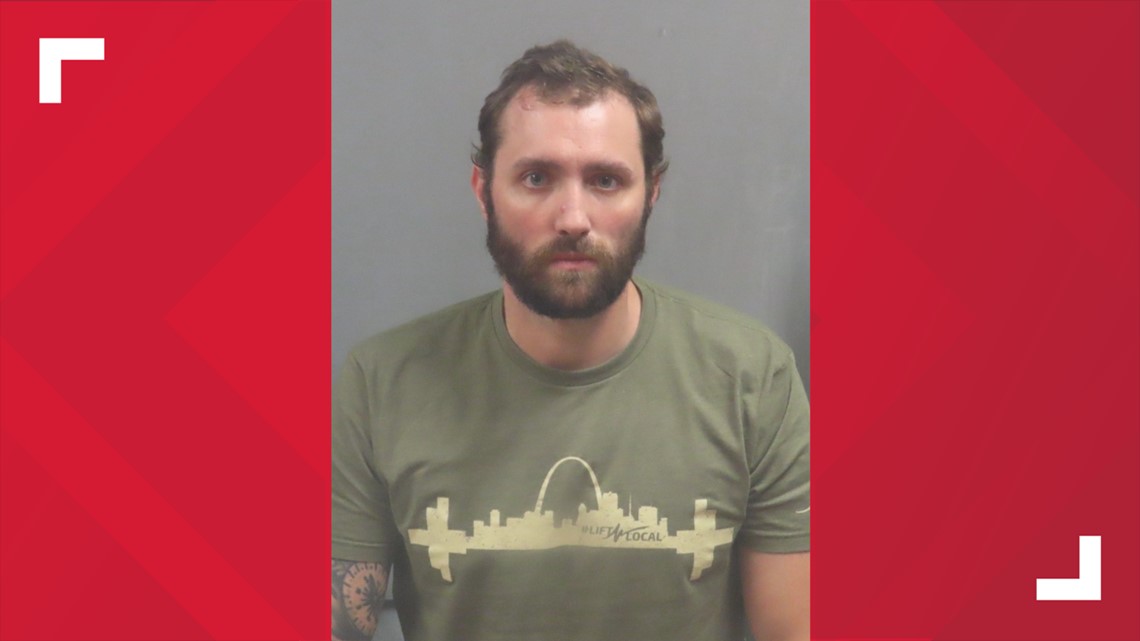 Colby McCreary's father — De Soto Police Chief Jeff McCreary — and his family issued a statement to the I-Team Wednesday, which read: "Our family is grieving the loss of Savannah who was an incredible wife, mother and daughter-in-law. Savannah was a shining light to all who knew her. We are intensely focused on the mental health of our grandchildren who have suffered an unimaginable loss. We love and support our son Colby unconditionally and will remain steadfastly by his side despite the allegations he is facing. We offer our sincerest gratitude to everyone who has offered their support during this incredibly sad and challenging time for our entire family."
The Highway Patrol investigation found Colby McCreary had a blood alcohol content of .17 – more than twice the legal limit – when his blood was drawn at the hospital where he was treated for his injuries, according to court records.
And he was driving 87 mph at the time of the crash, according to the records.
As soon as that information became public Thursday, McCreary's 5 ½ years of employment with the Jefferson County Sheriff's Department ended.
And Sheriff Dave Marshak issued a statement, which called the information from court documents about McCreary's condition "substantially different than what we were told on April 30th. The allegations are disheartening and, if true, are not consistent with our values and expectations of our employees."
Grant Bissell is Marshak's spokesman.
"Going from 'we found no signs of impairment', which was the statement from Festus, to a .17 BAC reported by the Highway Patrol, that's a dramatic difference," Bissell said.
Festus police also did not go with the McCrearys to the hospital on the night of the crash – a step Bissell said Jefferson County Sheriff's deputies typically do following a crash with injuries that severe.
Wendel said he has no plans to change any of the protocols his officers follow after accidents because he believes they did everything correctly.
"Nothing in our actions was meant to mislead anybody," Wendel said. "I relayed that information to Sheriff Marshak, and I'm sorry he felt like he was misled."
On the night in question, Wendel said both occupants were alive when they were taken to the hospital.
"They were transferred to Mercy South, which is in South St. Louis County and that is out of our jurisdiction," Wendel said. "We did not feel necessary to follow up with the hospital after this accident because his wife did not pass away and did not pass away until sometime after noon that next day."
Wendel also told 5 On Your Side his officers did a "partial" inventory of McCreary's vehicle because it was towed – not impounded – because there was no probable cause to believe a crime had occurred at the scene. That inventory did not include any evidence of alcoholic beverages inside McCreary's vehicle, Wendel said.
"In a situation like that, you're roadside, you're just trying to get the highway opened back up and everything taken care of, so the vehicle was towed and I'm not sure to what extent they looked through the car," Wendel said.
Meanwhile, donations for McCreary's children have been piling up at his former department. Marshak's office is lined with donation baskets as well as checks and cash well-wishers have dropped off or sent in. None of it is going anywhere until the sheriff's department can determine how to make sure it all goes to the children, Bissell said.
A fundraiser the department planned for this Saturday has also been postponed.
"We are not turning our backs on these children," Bissell said. "We are going back to the drawing board to figure out the next steps to help organize and volunteer, get the money to go specifically to the place that we believe it needs to go, and that is the children.
"It's tough to say what that's going to look like right now. It might involve setting up a trust for the children and having a responsible family member or adult executor. We will have to kind of look into that and see what's the best options."
For now, Bissell said anyone who needs additional information about donations can call the sheriff's office at 636-797-5028.