OVERLAND, Mo. — The Overland Police Department is searching for a man who robbed a US Bank inside a Schnucks on Oct. 5.
The robbery happened at the Schnucks on Overland Plaza. Just before noon, the man slid a note to the teller that demanded money and implied he had a gun, police said. He left on foot and was last seen near the St. Louis Galleria.
Police described the suspect as an African American man in his mid-30s or early-40s with short black hair and a thin build. He had a mustache with a goatee.
He was wearing a black Polo shirt, gray undershirt, blue jeans, a tan "Chicago Bulls" hat with a flat bill and color-tinted sunglasses.
Police released surveillance photos of the suspect.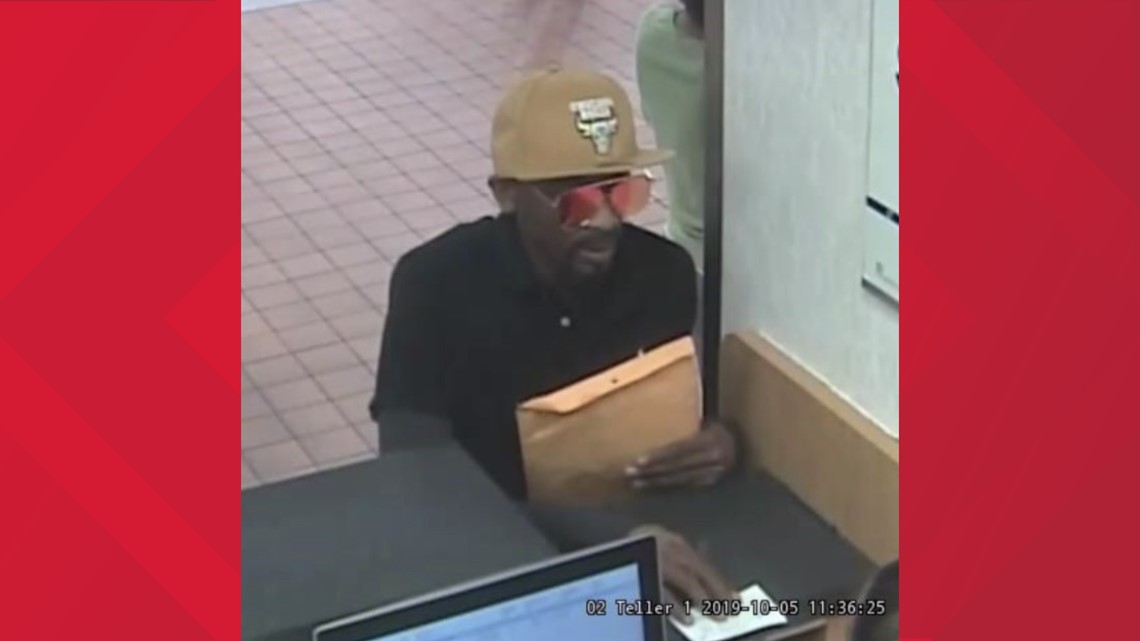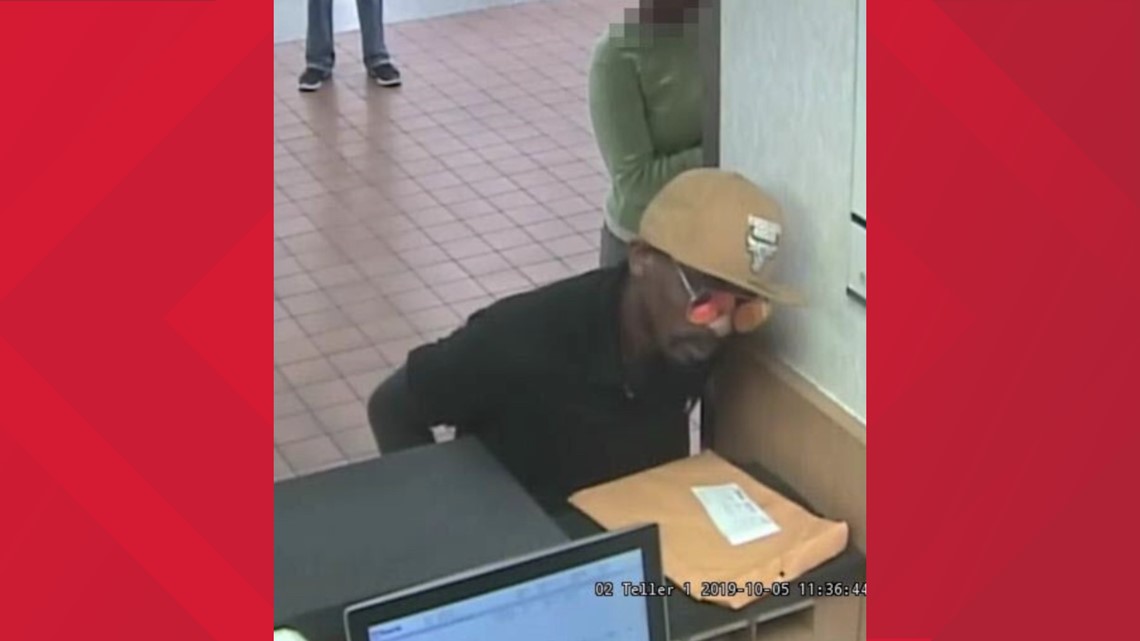 Anyone with information is asked to call the Overland Police Detective Bureau at 314-428-4760 or 314-428-1212, or CrimeStoppers at 866-371-TIPS(8477).