FARMERSVILLE, Ill. — Investigators believe a Madison County woman who advocated for domestic violence victims was shot and killed by her ex-boyfriend on Thanksgiving Day.
Someone called the Montgomery County Sheriff's Office at 12:42 p.m. last Thursday asking for a welfare check at a home in the 100 block of Nobbe Street in Farmersville, Illinois. Around the same time, a 911 call came in reporting a possible death at the same address.
Deputies and first responders arrived to find Leslie Reeves and Christopher J. Smith shot inside Smith's home. Smith, 48, suffered critical injuries and was rushed to a hospital in Springfield for treatment.
Officials with the Montgomery County Coroner's Office pronounced Reeves, 45 of Troy, Illinois, dead at the scene.
Reeves was well known in the Troy community. Her small business, All You Studio & Party Place, offered a space for women to practice yoga, do fitness training and learn self-defense.

An investigation into the shooting led detectives to Reeves' ex-boyfriend, Robert Tarr. The Collinsville man was named a person of interest, leading investigators to obtain a search warrant for his home. Details about what was discovered in that search weren't released.
Tarr was taken into custody and held on a preliminary bond of $2 million.
He was formally charged Tuesday with first-degree murder and attempted first-degree murder. After the arraignment in court, his bond was increased to $3 million.
The Montgomery County Sheriff's Office, the Illinois State Police and the Montgomery County Coroner's Office are continuing to investigate the case.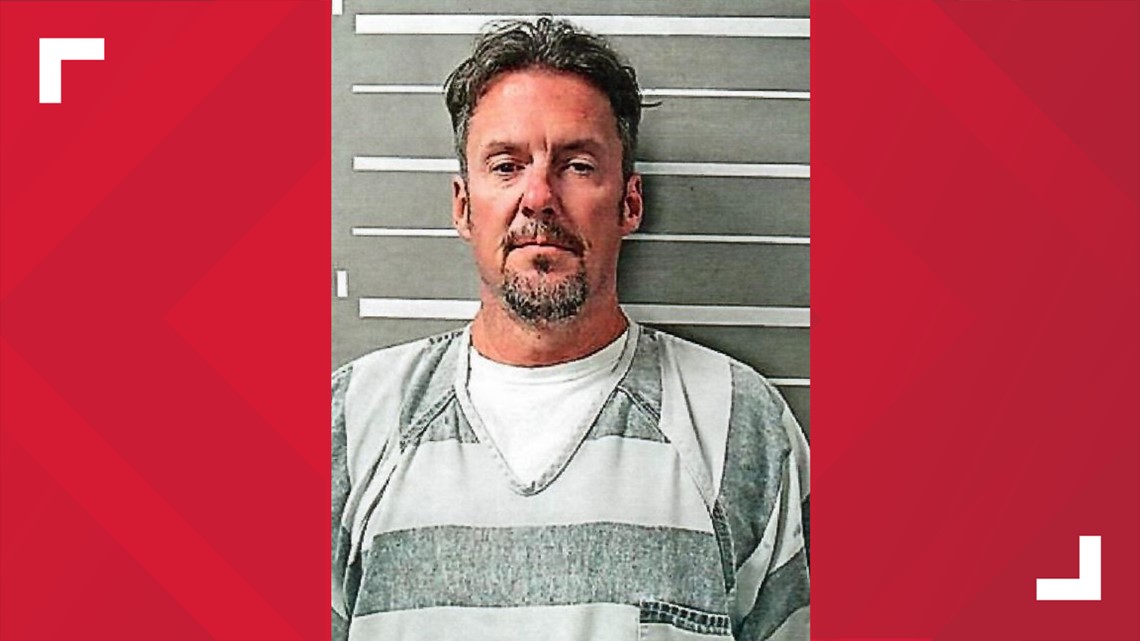 Reeves was fondly remembered by the Troy/Maryville/St. Jacob/Marine Chamber of Commerce Tuesday afternoon. In a statement, the chamber said they were devastated to learn of her passing.
"Our thoughts are with all whose lives were touched by her light. We will continue Leslie's empowering mission to the best of our ability, in her memory," the TMSM Chamber of Commerce wrote, adding they were "proud to have been a chapter in Leslie's powerful story."
Leslie's warm personality touched many.
"She was a real sweetheart. She seemed very personable. The type of person who wanted the best for people," said April Smith, who also runs a business in the same building where Reeves' studio was located.
Chamber executive director Dawn Mushill said the best words to describe Reeves were "powerful, lovable, strong (inside and out), gracious, vulnerable and funny."
Mushill wrote in a statement how she was inspired by Reeves and her mission to help women empower themselves, especially those in domestic violence situations. She recalled a conversation they had over breakfast one day. After their meal, Reeves said she was headed to help a woman and her children move out of their abusive household.
"There is no doubt that she became very vulnerable, advocating in the way that she did. But honestly, I do not think she would have stepped back from any situation if it meant helping someone else. The tragedy to this situation is that she lost her life in the same way that she protected others," Mushill wrote.
Reeves was remembered as a loving mother who surrounded herself with a tribe of fellow community helpers, such as food pantries and counselors.
"I remember Leslie as a bubbly, upbeat, kind and generous person," said Monette Lawrence, Reeves' former neighbor.
"She was also a great member of our Chamber of Commerce. Leslie did a lot of presentations on self-defense and awareness," added Lawrence.
Now, there are many thoughts for Reeves' two, young children and her family.
"She seemed to be an amazing person and I can't imagine what they're going through," said Smith.
Top local headlines: