GRANITE CITY, Ill. — Three people were killed and four others were injured in a Thursday afternoon fire at a Granite City apartment fire.
Granite City Fire Chief Rich Wilson said the fire started at 12:45 p.m. at the apartment building near the intersection of East 23rd and Kate streets. He said by the time firefighters arrived, people were jumping from a second-story window.
"My neighbor upstairs jumped out the window," said resident Christopher Ebersohl. "His girlfriend jumped out and an old friend of mine jumped out."
Ebersohl darted down some stairs and out of the burning apartment building with his dog in his hands.
"My neighbor said he was in the bathroom. His brother was laying down and come out the bathroom and it was just up in smoke flames everywhere," Ebersohl said.
Wilson said they think there were 18 people in the building at the time of the fire. Two men and a woman were not able to make it out and died. Four others were taken to the hospital for treatment. He said those four residents were not seriously injured.
Of the 15 who made it out of the fire, 13 were adults and two were children. Wilson did not say if the children were injured.
On Friday, Granite City police released the identities of the three people who died. The victims include 46-year-old Kimberly Wyatt, 45-year-old Joseph Calame Sr. and 35-year-old Kyle Francis.
Wilson said firefighters had a difficult time putting out the fire in certain parts of the building because of the way it was converted into an apartment. When he spoke at around 3:30, he said the fire had been extinguished. Multiple fire departments assisted in putting out the flames.
Mathew Paul was temporarily staying with his brother who lived in the building.
"I turn around and I see the roof being on fire and the roof was falling in," said Paul.
An investigation into the fire is being conducted by the state fire marshal.
Video from the scene showed melted siding and smoke coming from a window on one side of the apartment building when 5 On Your Side crews arrived at around 2:30.
A dad dashed outside holding tightly to his two children. A worried woman sat on the ground sobbing. A barefoot, frightened tenant also appeared disoriented after escaping the fire.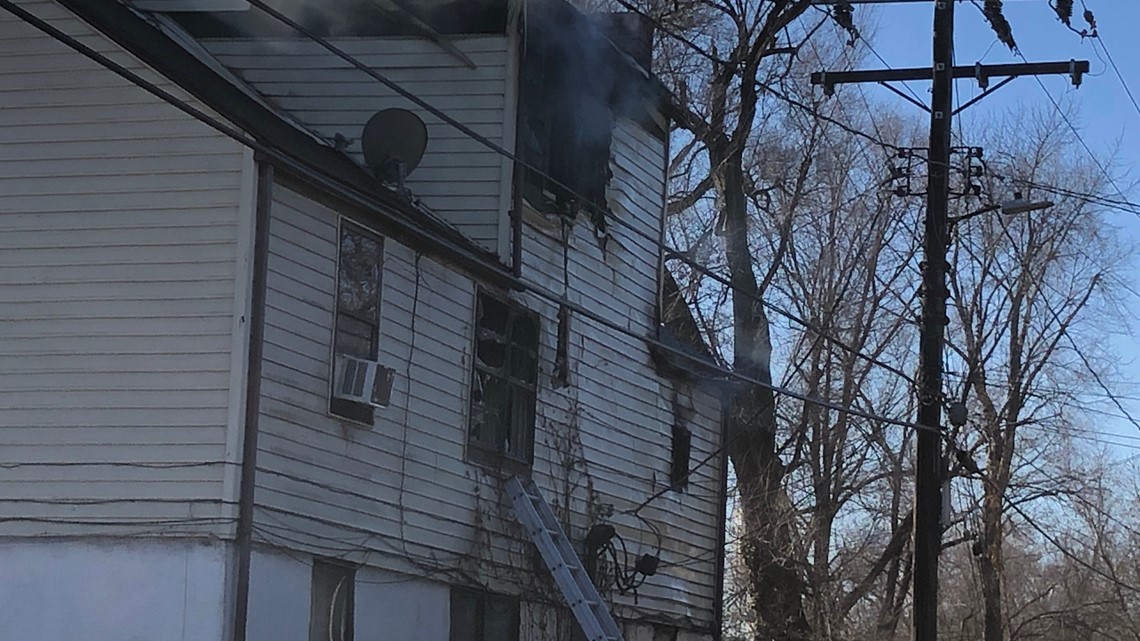 A GoFundMe page has been started for one of the residents of the apartment.
The Red Cross is helping the fire victims with food and shelter.
This is a developing story and will be updated as 5 On Your Side learns more information.