BELLEVILLE, Ill. — In her hands, Sukeena Gunner holds a special moment.
"That's his diploma. When I got it, I said mama got your diploma baby, I got it for you," she said with a smile.
This recognition is for her son, Jaylon McKenzie. The 14-year-old football star was shot and killed by a stray bullet in 2019. He was at an eighth-grade post-prom party in Venice, Illinois.
McKenzie already received two college scholarships and made his commitment to play with East St. Louis Senior High School.
"He was just a great person. I hate the fact that he wasn't given the opportunity to live out his life and dreams," Gunner said.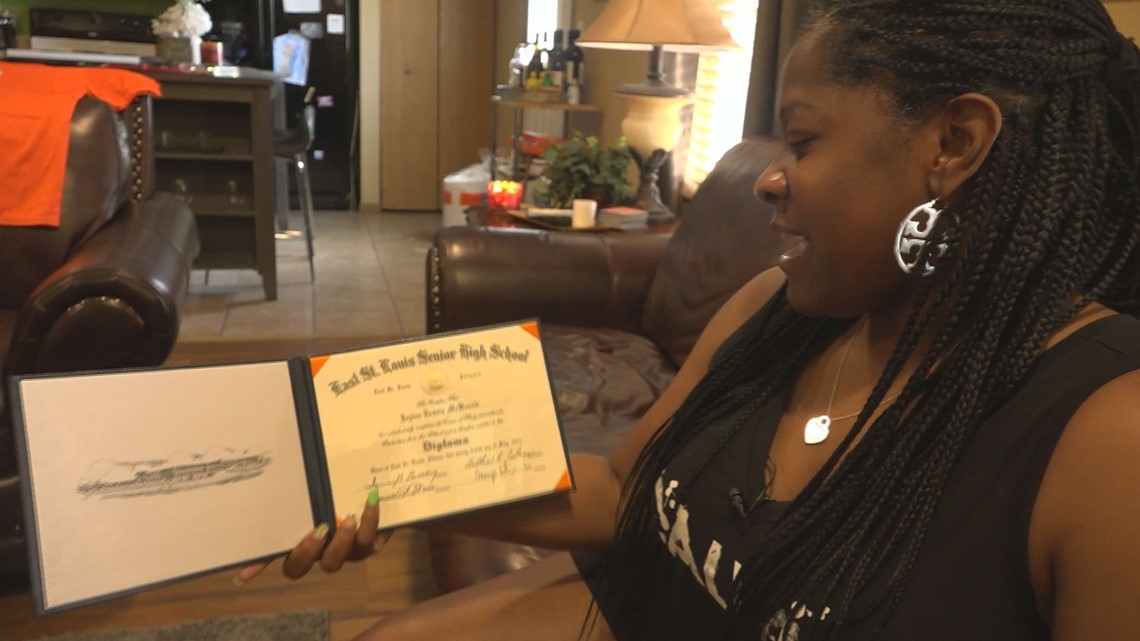 Gunner is an East St. Louis Senior High School alum, and she said her son was beyond excited to go.
"They are some of the best in the country. He followed the football team since the time he was born," Gunner said.
Last week, the high school honored McKenzie at graduation.
"I walked in the procession with them and watched the ceremony from the field. I got a chance to walk across the stage. I was holding it together," she said. "The moment that broke me down was when the assistant principal called our name, and she was getting choked up. She was his principal in preschool and middle school and would've had the opportunity in high school."
Gunner called the moment bittersweet, mixed with happy and sad feelings.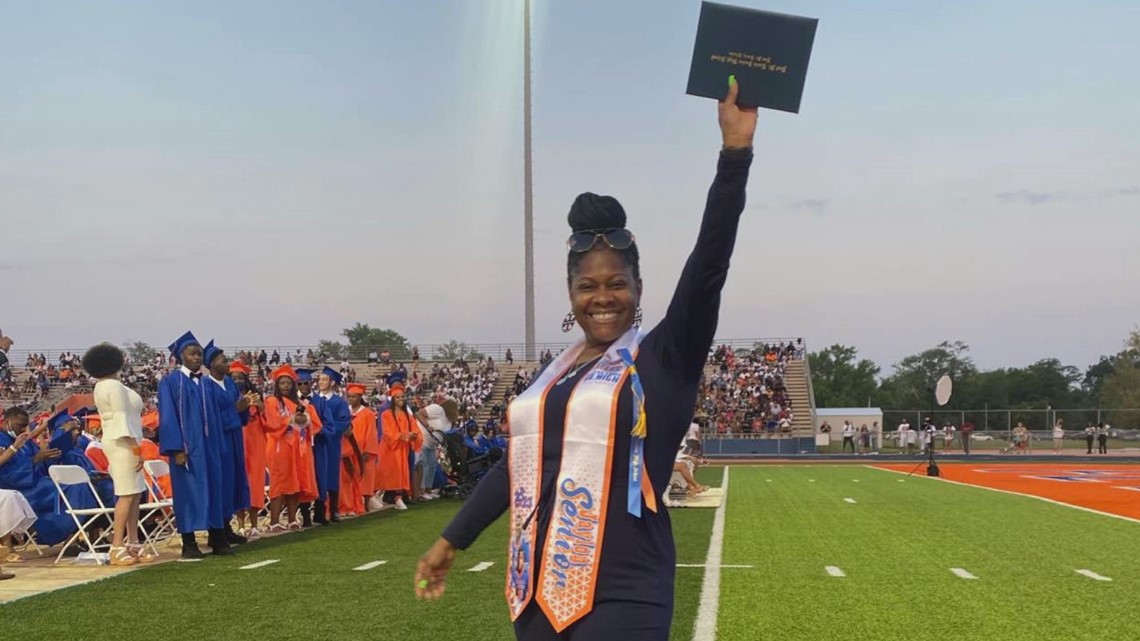 The graduation happened on the same week of another monumental moment.
"When we got there, he changed his mind and he chose to go to trial," Gunner added.
Two others have already made a plea deal.
"They are telling me they really don't know who murdered my child, but they have some of the guys that were responsible that night," she added.
While these times are tough, Gunner can't help but feel like her son is by her side with every moment.
"The first time we went to court it was around his birthday," she told 5 On Your Side. "The second one took a plea before his death anniversary and here we are a few days before graduation. I don't know if it's him coming back to visit me, I don't know if it's him telling me, mom, we are going to get justice."
Gunner pleaded to the community if anyone saw something that night to come forward, so they can get justice.
To watch 5 On Your Side broadcasts or reports 24/7, 5 On Your Side is always streaming on 5+. Download for free on Roku or Amazon Fire TV.