ST. LOUIS COUNTY, Mo. — Two men were convicted Friday in the killing of two people in 2019 after a St. Louis County jury deliberated for 12 hours.
The jury convicted both Cortez Caves, 26, and Edward Nixon, 27, of eight felonies, including two counts each of first-degree murder, according to a press release from the St. Louis County Prosecuting Attorney's Office. The jury made the decision to convict after a 12-hour deliberation, with the judge calling an overnight recess Thursday at 9 p.m.
Trevion Berry, 24, who was seated in the passenger seat of the Ford Fusion, was shot and killed. The driver of the Ford Fusion was not injured.
The Black SUV drove off and then came back. It drove onto Jennings Station Road and McLaran Avenue, while the second victim, Byron Staples, was turning onto McLaran in a Kia. The Black SUV pulled along the driver's side of the Kia, and the two suspects fired multiple gunshots into the driver's side of the Kia, prosecutors said.
Staples was taken to an area hospital, where he later died from gunshot wounds.
The shooting incident was caught on video. In addition, Caves and Nixon were both identified from photo lineups by witnesses as being in the Black SUV moments before the incident and as being the two shooting suspects, according to the release.
"I commend these 12 jurors for staying through deliberations on this tough case for 12 hard hours, with what must have been a sleepless night in the middle, to bring justice," said St. Louis County Prosecuting Attorney Wesley. "The family and friends of Trevion Berry and Byron Staples — and the people of St. Louis County — now have justice thanks to your service."
First-degree murder carries the mandatory sentence of life in prison without eligibility for parole.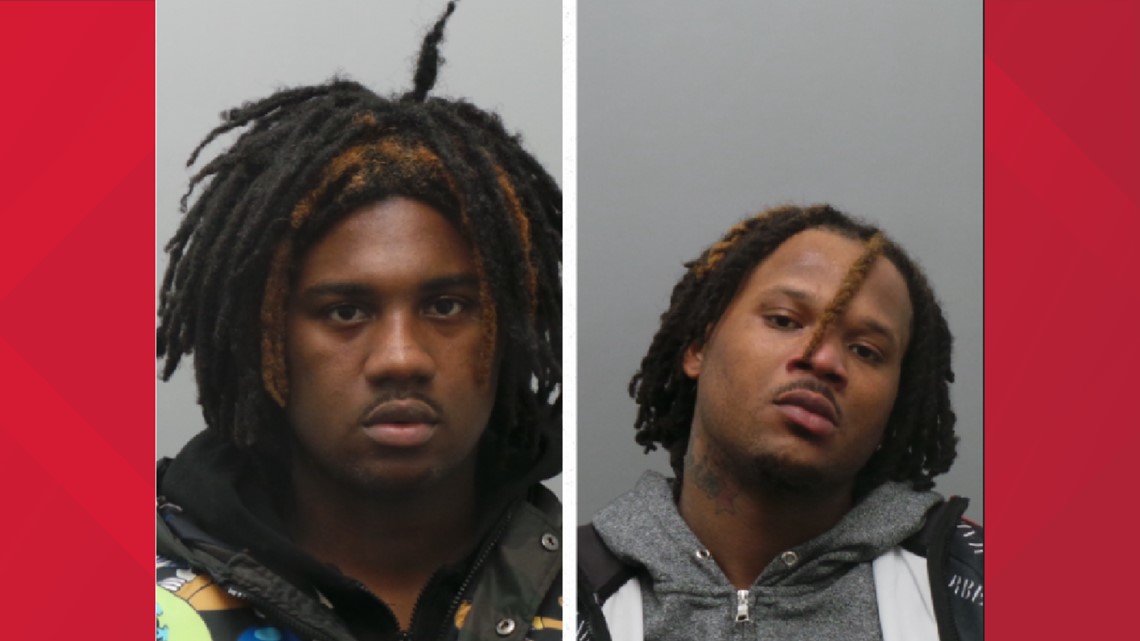 Resources for crime victims:
If you have been a victim of a crime or know someone who has been, 5 On Your Side has compiled a list of resources.
The Crime Victim Center of St. Louis has multiple programs to support victims of crime. Crime Victim Center's programs range from direct services to crime victims as well as "creating awareness and change within the systems they encounter."
Life Outside of Violence "helps those harmed by stabbing, gunshot or assault receive the treatment, support and resources they need to find alternatives to end the cycle of violence."
The Urban League of Metropolitan St. Louis has the Neighborhood Healing Network, which serves people who have experienced crime, violence or been the victim of an incident that caused trauma.
Cure Violence is an international organization that is present in a handful of St. Louis neighborhoods. Violence interrupters are trained to deescalate violent situations within their own communities.