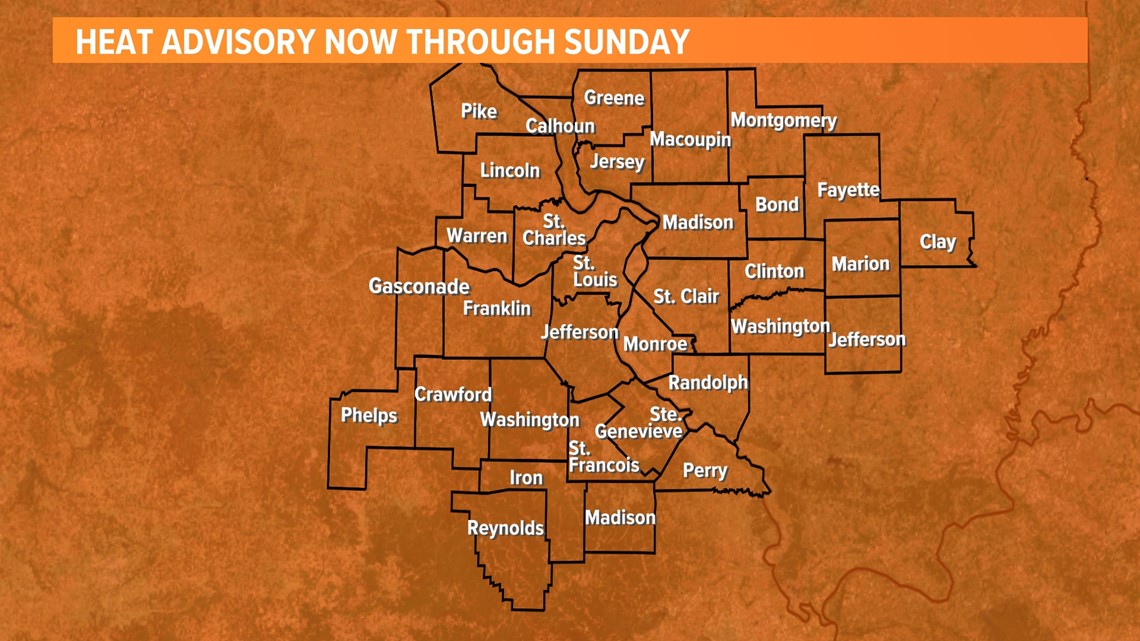 Highs in the metro area approaching 105 degrees. The heat plus humidity will create dangerous conditions, especially during the afternoon hours. Heat indices will range from 105 to 110 degrees for most of the area.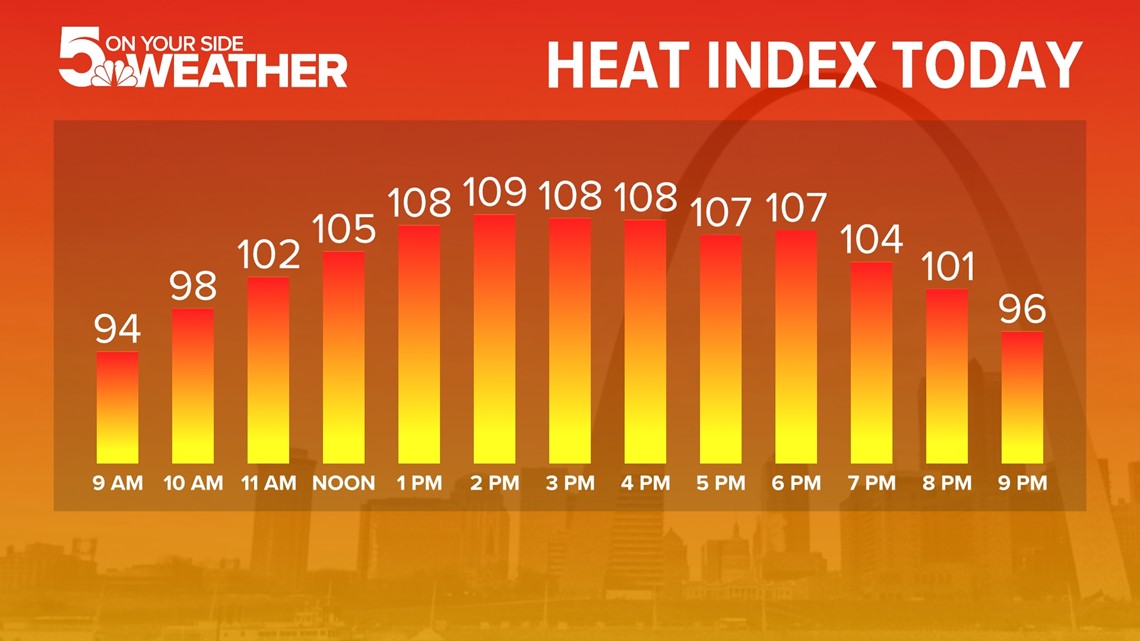 Take frequent breaks if you must be outdoors, hydrate and try to get into the air conditioning as much as possible. Hot weather will continue across the region area through Sunday with humidity levels remaining at uncomfortable levels. Heat index values could range from 104 to 109 again Sunday.
Because we're in the hottest time of the year statistically, it takes more than just 100-105 degrees to break records in many cases. The 5 On Your Side weather team doesn't see the St. Louis area reaching any records this weekend, but we'll be awfully close. The heat doesn't show any sign of breaking until maybe early next week. Check on friends and neighbors without access to A/C and plan ahead for a long stretch of heat.
Download the free 5 On Your Side app to get the latest watches and warnings and track conditions live with our interactive radar. Use the links below to download now.
The heat breaks to some degree late Sunday night into Monday as a slightly cooler air mass moves in with a cold front and gives us a chance for rain and thunderstorms. Shower and thunderstorm chances will remain in place through much of the upcoming week, but it's not continuous and the areas that see rain will vary from day to day. There will be the potential for some significant and badly needed rainfall during the week ahead with many areas seeing more than an inch of rain. Areas that see heavier thunderstorms repeatedly may end up with more than three inches of rain.
To watch 5 On Your Side broadcasts or reports 24/7, 5 On Your Side is always streaming on 5+. Download for free on Roku or Amazon Fire TV.