EUREKA, Mo. — Multiple accidents took place on Interstate 44 Saturday morning. Winter weather made roadways more dangerous to drive on, prompting officials to warn drivers around the St. Louis region.
Around 6:30 a.m., there were reports of people trapped inside a tractor-trailer following an accident on the interstate.
"Roads are very slick," the fire department stated in a Facebook post.
The Missouri State Highway Patrol said a semi-truck rolled over around 6 a.m. An incident report states the driver was traveling too fast for the conditions and tried to slow down, causing the semi to go off the right side of the road, hitting an embankment.
There were two men in the vehicle at the time of the crash, the driver and the passenger. Both were taken to the hospital with no serious injuries.
5 On Your Side crews were on the scene. They saw the trailer on its side, while the cab ended up in the tree line on the side of the road.
Semi rollover on slick Interstate 44 roads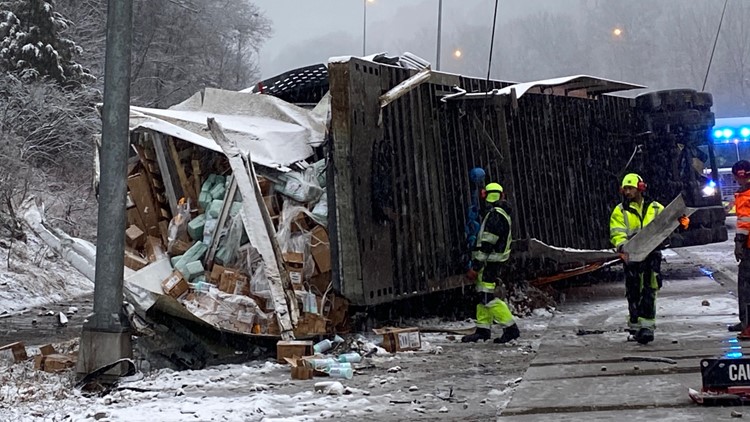 We will update this story as more information becomes available.