ST. LOUIS — The St. Louis food scene is getting international recognition this week!
The World Food Championships crowned their winners Tuesday evening in Dallas, and two St. Louis area restaurants took home top prizes.
"Best burger in the Lou??? Naw. Best burger IN THE WORLD!" the restaurant shared on Facebook.
Chefs in the category were challenged to create a burger using Impossible vegetarian meat. Hi-Pointe owner and chef Mike Johnson said he drew inspiration from two items on his restaurant's menu: the cowboy burger and Impossible burger.
"The Cowboy burger has always sold like crazy. It was an original menu item and one of my personal favorites that we sell at Hi-Pointe," Johnson said. "I was confident that after years of perfecting it that I could put it up against the top competitors in the world and it would get the job done."
And, he did. Johnson brought home bragging rights and a $7,500 check.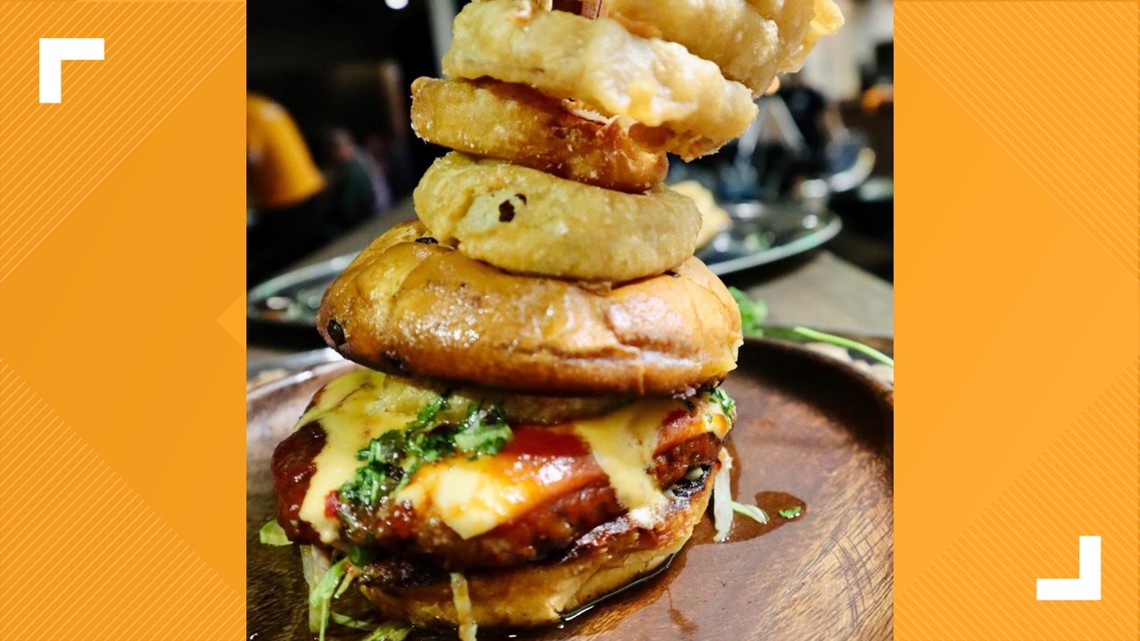 But it wasn't the only win for Hi-Pointe. The drive-in's executive chef Adam Pritchett finished ninth in the world for his take on the vegetarian burger and also won the top prize of $3,000 in the Elite Qualifications. His submission for that prize was another restaurant favorite: the classic Hi-Pointe smashburger.
"The experience as a whole is a win for our brand, but more importantly for the city of St. Louis." Pritchett said. "I'm thrilled for Mike and I'm also incredibly proud to compete alongside the team of Chef's from STL that threw down this year and received awards in their categories. St. Louis is definitely on the map now as a big deal in the foodie world!"
St. Louis food fans will be able to taste the world's best burger for themselves. The recipe has been shared with all Hi-Pointe locations and will be a recurring daily special.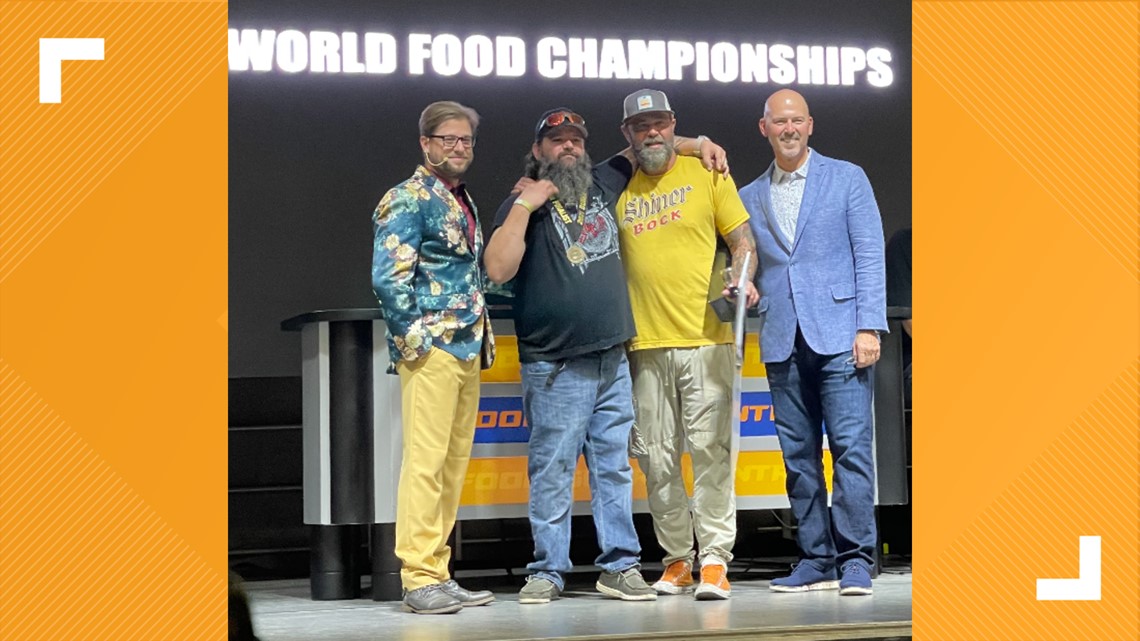 Another St. Louis area chef also took home a top prize during the World Food Championships.
Chef Jack MacMurray won the title of world bacon champion. MacMurray is the head chef at Old Hickory Golf Club in St. Peters. His winning dish was a bacon wrapped and chocolate lined pork belly over a bacon chocolate chip pancake.
MacMurray also received a $7,500 check for the win.
What's Cookin' in the Lou