ST. CHARLES COUNTY, Mo. — A popular local burger and sandwich restaurant is branching out into St. Charles County this month.
Hi-Pointe Drive-In announced it is opening its first St. Charles County location at 11 a.m. on March 6. The 3,000-square-foot restaurant is located at 6015 Mid Rivers Mall Drive in the Cottleville Landing Shopping Center.
The inside and outside of the restaurant mirror the same aesthetic of the other locations with bold colors, a nod to nostalgia, neon lights and eclectic decorative pieces, according to a press release from Hi-Pointe. The restaurant also has a drive-thru window like its other locations.
This is Hi-Pointe's sixth location. The burger joint also has other locations in St. Louis, St. Louis County and O'Fallon, Illinois.
"Cottleville should get ready for some crazy burger specials and best-in-class hospitality," co-owner Ben Hillman said in the release. "We are pumped to bring the Hi-Pointe energy to St. Charles. We have been inspired by its development over the last few years, and we hope to make Hi-Pointe an integral part of the community."
For its grand opening on Monday, Hi-Pointe will donate 50% of sales to Cottleville Firefighter's Outreach.
Visit Hi-Pointe's website for more information about the new location, Hi-Pointe's menu and hours.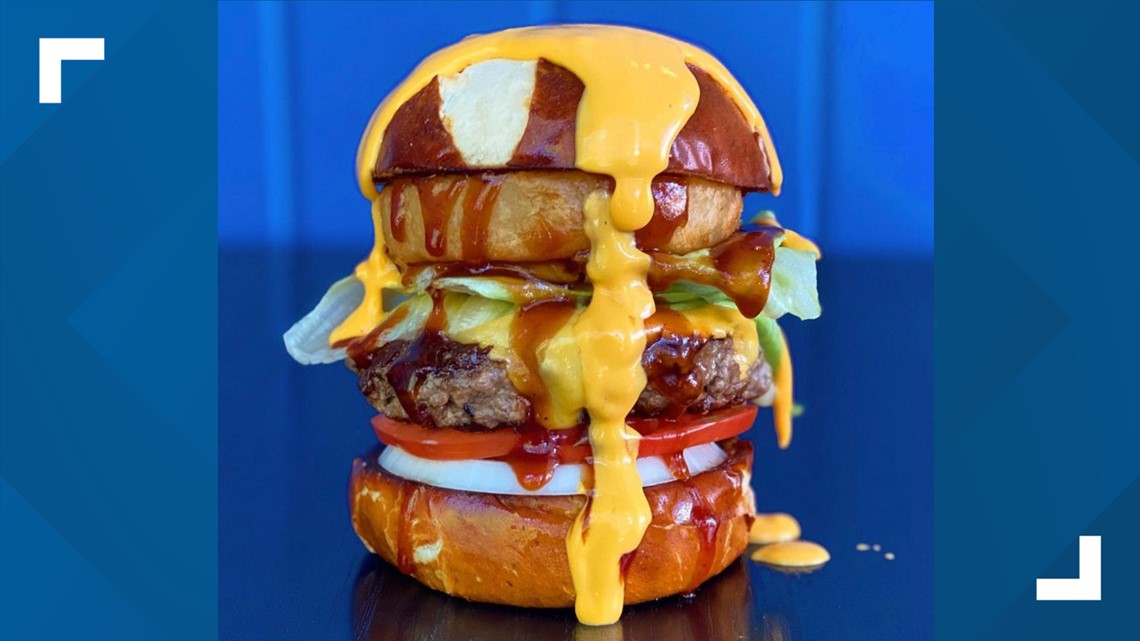 In October 2022, the team behind Hi-Pointe Drive-In, Sugarfire Smokehouse and Chicken Out opened a restaurant concept called "A Little Hi." The "fun-sized" version of the burger joint serves up its signature burgers, milkshakes and fries in Ballwin.
The spinoff restaurant offers drive-thru and takeout service. Click here to learn more.