ST. LOUIS — A young girl and her father were killed in a double shooting in St. Louis Sunday night.
Just after 8 p.m., police were called to a shooting on the 4000 block of Laclede Avenue at around 8 p.m. When they arrived, they found a man dead from a gunshot wound and a young girl who was also shot inside a parked car.
Police said the girl was unconscious and not breathing when she was rushed to the hospital for treatment. She died a short time later.
The man was identified as 26-year-old Darrion Rankin-Fleming and the girl was identified as 7-year-old Dmyah Fleming.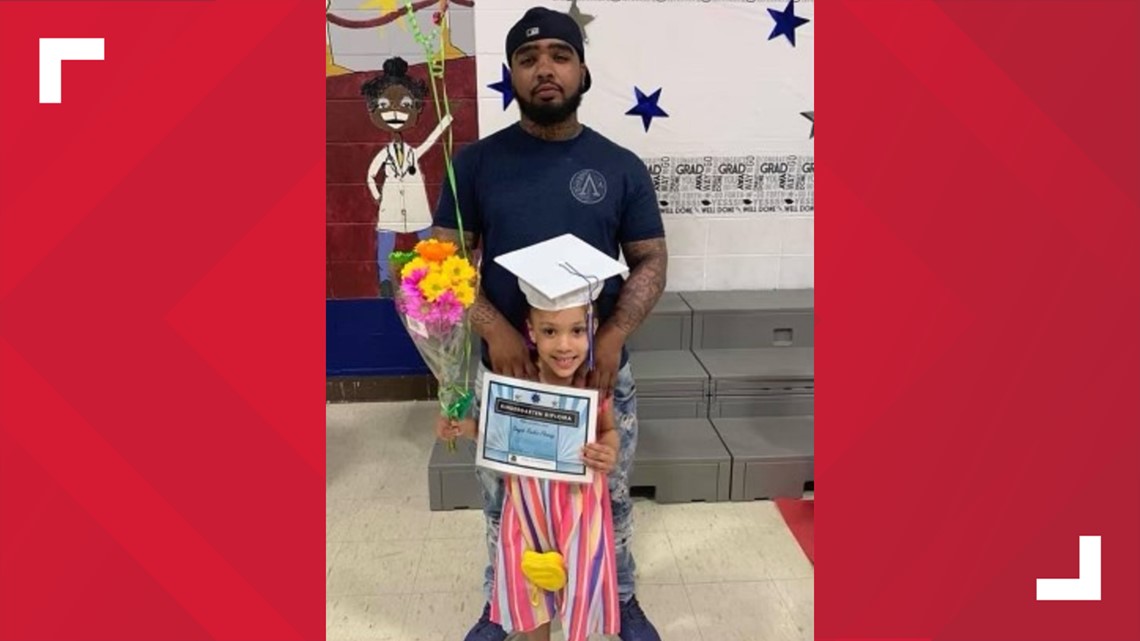 No other information about the shooting has been provided. Anyone with information should call the homicide division at 314-444-5371 or CrimeStoppers at 866-371-TIPS (8477) to remain anonymous.
This is the fifth child shot in St. Louis this year, and the second to die from gun violence. Last year, 132 children were shot, including 20 who died.
"Absolutely heartbroken tonight over the senseless killings of these two people — especially this young child caught up in a deadly dispute among adults," Mayor Lyda Krewson wrote Sunday night on Twitter. "Prayers to their families and my thanks to @SLMPD investigators working the case. Tragic!"
Editor's note: When this story was first written, police originally reported the girl was 5 years old.
"CUT SHORT: Unsolved Killings of St. Louis Children" is an initiative of KSDK 5 On Your Side and its community outreach program, "Project 5," to raise awareness of the unchecked violence against children in the City of St. Louis from the summer of 2019 to present.
We're dedicated to telling their stories, following the criminal investigations and shining a light on the reasons for gun violence in our city. We won't let up.
Please join us in this important campaign seeking justice for our youth by sharing these stories about their young lives cut short, reaching out to elected officials and supporting the worthy organizations in St. Louis working to make our city's neighborhoods safer places to raise families.