ST. LOUIS — After six months of waiting, former Sweetie Pie's star Tim Norman learned his fate on Thursday morning.
Back in September, a jury spent more than 17 hours deliberating and determining a final verdict.
Norman was found guilty on all charges, including conspiracy to commit murder-for-hire, murder-for-hire resulting in death and mail fraud. He was given two life sentences on Thursday for the murder-for-hire counts and a 240-month sentence for the count of mail fraud.
Norman and his family are known for the reality TV show "Welcome to Sweetie Pie's" on the Oprah Winfrey Network.
Back in 2020, Norman was accused of being the mastermind behind his nephew's death in 2016.
Court documents show Norman took out a life insurance policy on Montgomery for $450,000 in 2014.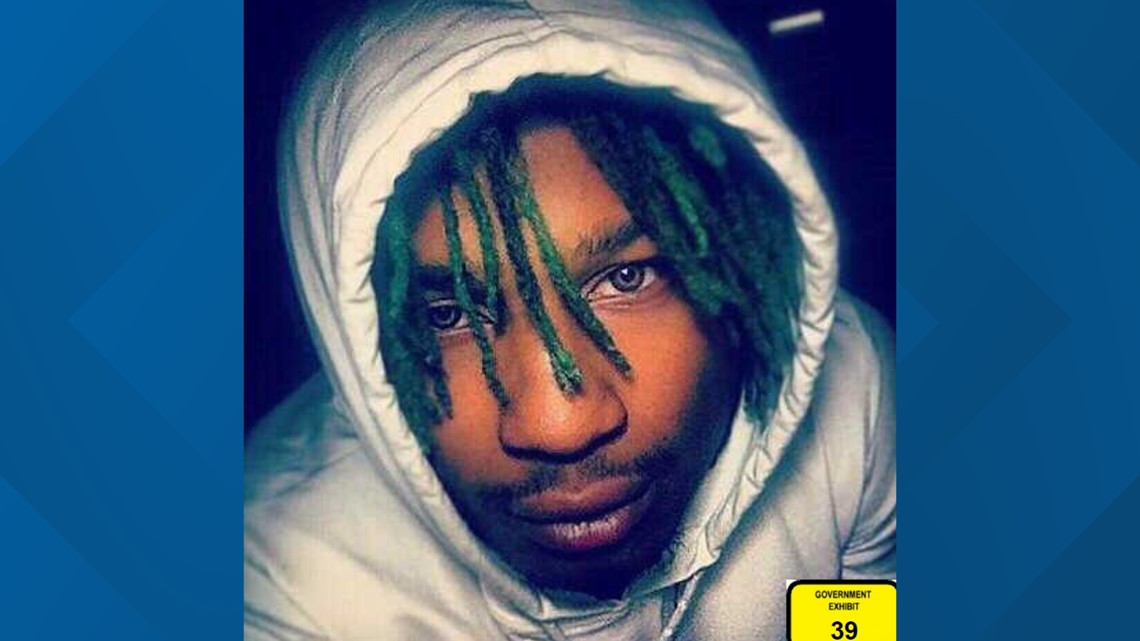 Last week, Norman took to social media and wrote this, claiming his innocence with a caption saying "#innocent."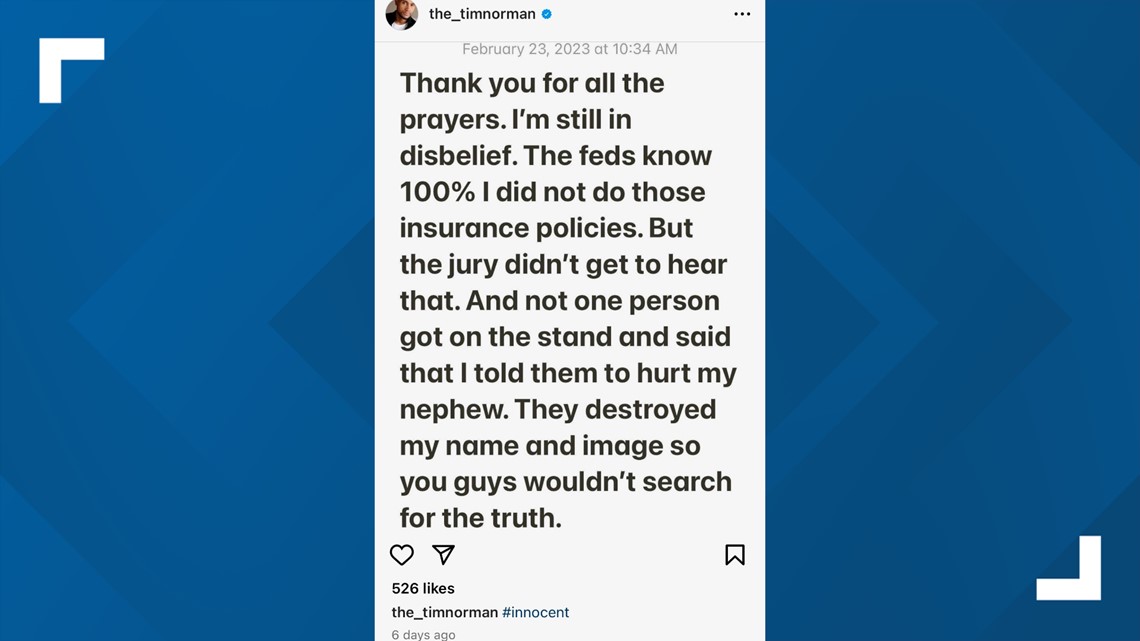 Before the sentence was given, Judge John Ross went over objections.
In the eve of the sentencing, the defense team field a motion to continue sentencing.
Ross said this made it seem like there was new evidence in the case but it lacked reliability and said the "timing is suspect".
Further along, he said due to the clear evidence, Norman gave a false testimony during trial.
Ross explained the evidence and the jury's decision is why he denied a new trial and an acquittal.
Three family members gave victim impact statements before the judge and Norman.
Karen Harris is Montgomery's aunt.
She said, "When Andre died, a part of us died along with him."
Harris also said Norman groomed his victims and begged the judge for a life sentence.
Darren Griggs was next. He's Montgomery's brother.
He talked about how proud he was of his mom, who called police every day to avoid her son's case becoming cold.
Griggs added on by saying this about Norman, "He is pure evil to plan this for years. My brother can be finally rest in peace."
Montgomery's mom was last to speak on the microphone.
Michell Griggs said, "Greed brought this, he wanted power and wealth."
She said her son was funny, full of life, talented and generous.
She told the judge, "I can't help but wonder where he would be today."
Michell also asked for the maximum punishment.
She explained the day her son died, she was given a life sentence and now, she wants Norman to live out that sentence as well.
Following the sentencing, Norman's mom was seen outside of the courtroom embracing loved ones.
Outside of the courthouse, Montgomery's family members, wearing shirts that read "Justice for our Dre," celebrated and wrapped their arms around each other.
"Victory. Finally, I can breathe." Montgomery's mother said. "Seven years I've been holding my breath. I can breathe now. I can breathe."
Michell described what it felt like to take the stand and look Norman in the eyes Thursday morning.
"I wanted him to know that I know that he did it from the beginning," she said. "Andre told us. He told me, he said 'Mama, if anything happens to me, Uncle Tim did it.' And he still gave him respect by saying 'Uncle Tim.' So that's what that was. To let him know, 'I see you. I've been seeing you for the longest.'"
Michelle said she wasn't worried Norman would get anything less than a life sentence because she "knew God was in control."
"Justice was served. 'Justice for our Andre,'" she said, pointing at the words written on her shirt. "He's not just a statistic. It's a well-known fact that he got his justice."
Norman's defense attorneys said they plan to appeal and it could take a year for the appeal process to work through the system.
Gloria Rodriguez added, "After the verdict, Tim's focus was on the appeal and his efforts are really centralized on that and it's almost a sign of relief to start on that process."
Within the last week, Norman's attorneys were fighting to keep him from receiving a life sentence.
In court documents, the attorneys pointed out several arguments.
In one analysis, it talked about Norman's troubled childhood and his efforts to give back to the community as an adult.
The court documents said, "In sum, the 'history and characteristics' of Mr. Norman strongly favor a sentence that is no more than 20 years."
Also among the court documents were several letters from Norman's supporters including his mom, Robbie Montgomery.
She told the judge, "I am writing to you to ask for mercy for my son."
Three others have been charged and pleaded guilty for their roles.
In October 2022, 31-year-old Travell Anthony Hill was sentenced to 32 years in prison after pleading guilty for his involvement as the shooter.
In his plea agreement, Hill admitted to meeting Montgomery's uncle, James Timothy Norman, on the day of the murder. He also stated that he understood that Norman wanted Montgomery killed.
Back in Nov. 2022, Waiel Rebhi Yaghnam, Norman's insurance agent, was sentenced to three years in prison after pleading guilty to conspiracy to commit mail and wire fraud.
She pleaded guilty to a charge of conspiracy to commit murder-for-hire.
Ellis had been facing a maximum 20-year sentence.
According to the U.S. Attorney's Office, the judge said there were several factors in Ellis receiving a three-year sentence, including the fact that she had been forced into prostitution at a young age. The judge also stated Ellis' testimony against Norman and said Norman would likely have succeeded in the scheme whether Ellis helped or not.
It was a week-long trial in September and Tim Norman testified in his own case.
Norman cried and denied any involvement with the murder of his nephew.
He talked about how he was a mentor to many children, including his nephew.
However, prosecutors questioned him, catching Norman in a few lies, tracked down flight and phone records, and spoke to other parties who plead guilty in this case.
"He is the architect of this plan, causing, encouraging and aiding this scheme," Assistant U.S. Attorney Gwendolyn Caroll told the jury.