1980s: Lasting legacies and trailblazers
The 1980s started with the first female photojournalist in St. Louis hitting the streets to capture the stories in our community.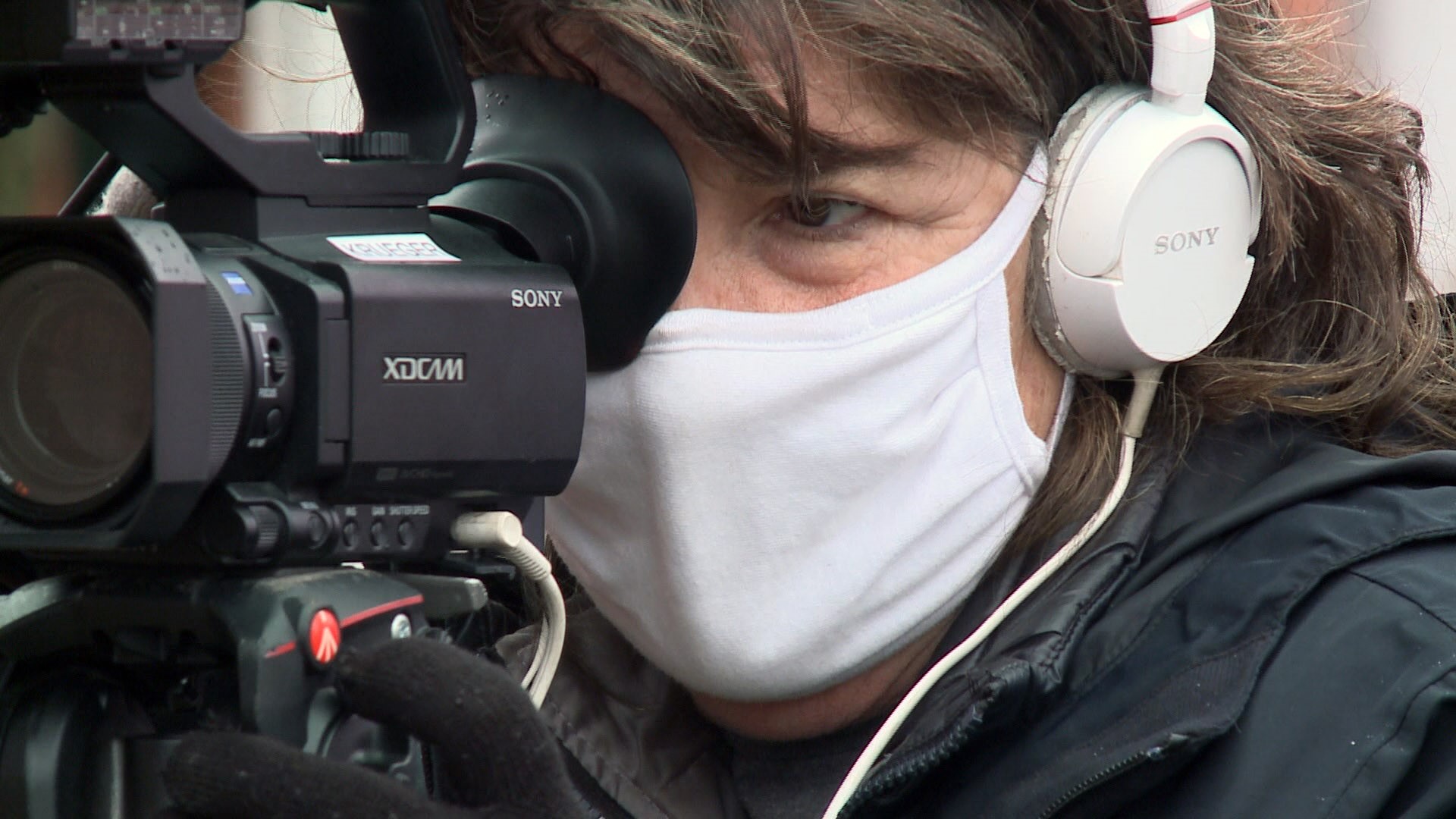 In 2022, 5 On Your Side is celebrating its 75th anniversary and we're looking back at some of the most memorable stories throughout our history.
The 1980s started with the first female photojournalist in St. Louis hitting the streets to capture the stories in our community.
Here's that story and some of the others from the decade.
STL's first female photojournalist
:
Terri Krueger trailblazes with KSDK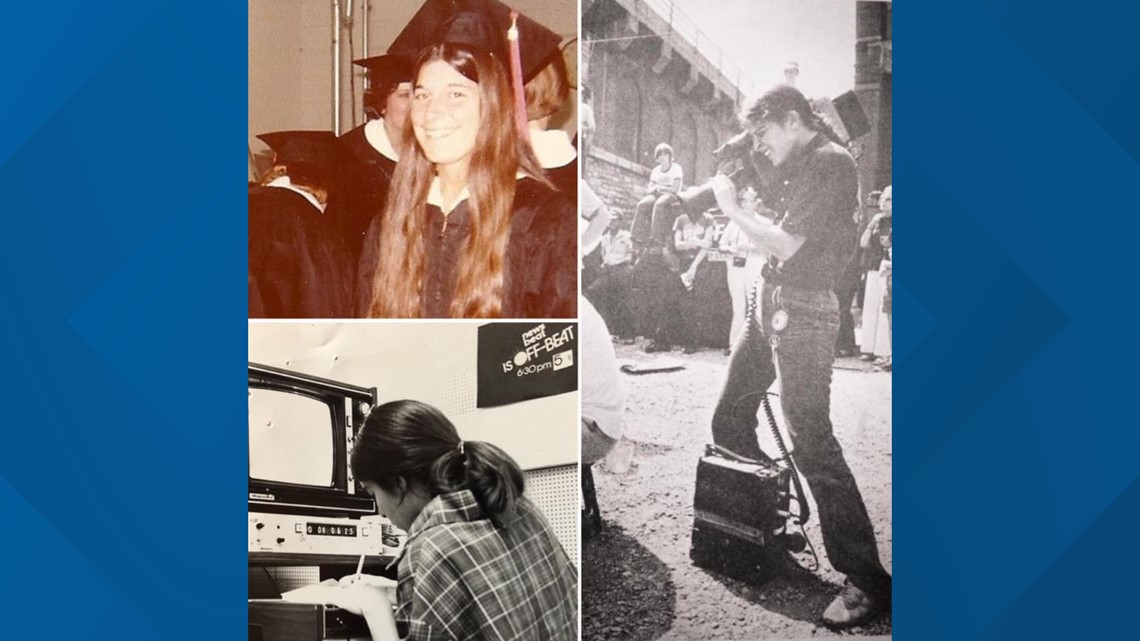 In 1979, Terri Krueger started at KSDK as a production assistant on Newsbeat. She was fresh out of college and trying to get her foot in the door. A year later she was offered a full-time position as a photojournalist – the first woman to land the job in the St. Louis market.
"I think I was pretty idealistic when I left school," said Krueger. "And I thought, hey, I can do it. And I didn't like people telling me I couldn't do things. So, I thought, I'm gonna do it."
Krueger says there were three conditions to her offer: she had to work the worst schedule, start at the lowest pay scale, and be willing to do anything a man would do.
That last stipulation led to another first. She was the first woman in the locker room of the St. Louis Football Cardinals.
"So not all of the men were kind of on board with it. People would say, 'Don't you feel bad taking a job away from a man who need it to support their family?' I'm like, 'Hey, I'm not taking anyone's job. I'm single. I need to support myself."
Krueger marked 40 years at KSDK in May 2019. She retired at the end of 2020 but recently returned in a part-time role to help KSDK digitize archive video for the station's 75th anniversary.
Surprise blizzard
:
Blizzard hits St. Louis in 1982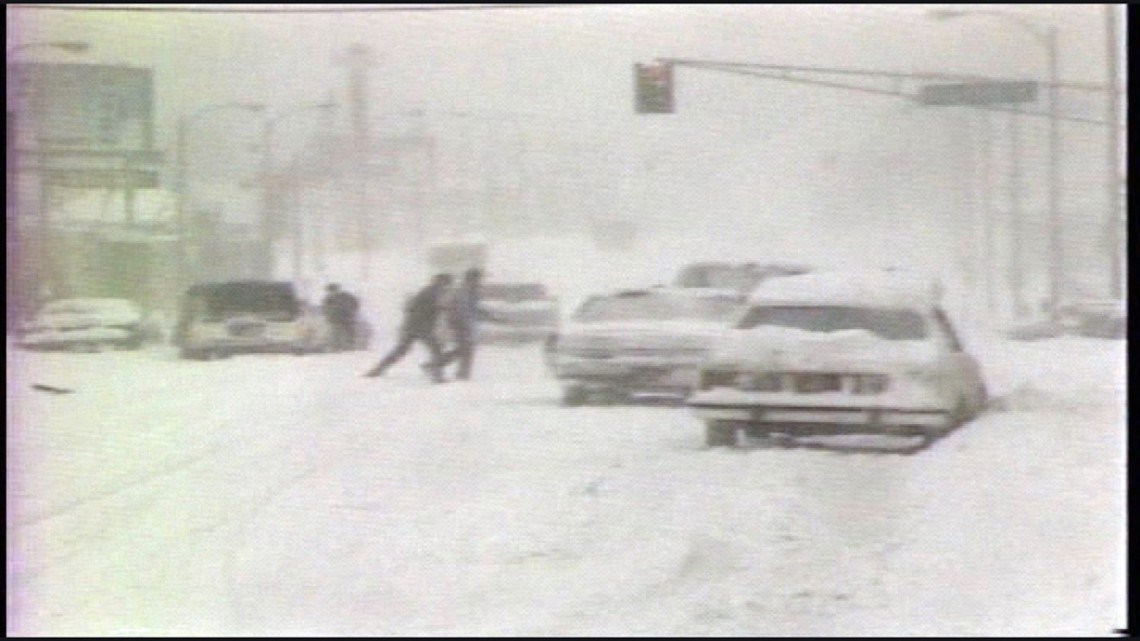 On January 30, 1982, St. Louisans woke up to a blizzard that nobody saw coming.
It was one of the worst snowstorms in our city's history. Overnight, 13 inches of snow had fallen, and it was still coming down. Most of the city was shut down and 4,000 drivers were stranded on area roadways.
Former KSDK anchor Jennifer Blome was working as a weather presenter at that time.
"Nobody saw this coming," said Jennifer, who worked Saturday night, Jan. 29. "After the 10 o'clock news, I went home. I woke up on Sunday morning and there was 13 inches of snow. My Honda Civic was buried. I burst into tears, I packed a backpack, and started walking to work from Clayton."
She stopped at a market for food and ended up hitching a ride downtown with a dentist and his wife who had an SUV. She said the drive took two hours.
By the time the snow stopped falling, there were 20 inches on the ground. Forecasters called it a 1-in-70-year snowstorm.
Cardinals magic
:
Art Holliday, a wireless mic and "Whiteyball"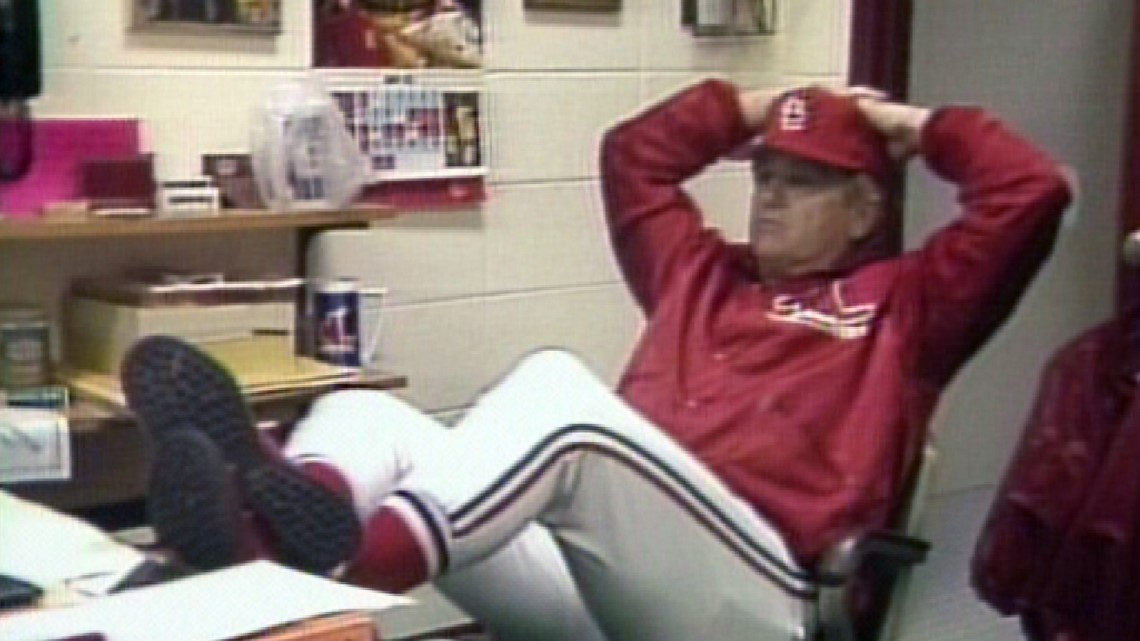 The "Whiteyball Era" of St. Louis Cardinals baseball featured speed, defense, and a manager who thought innings ahead during a game, not just a few batters ahead. That combination led to a World Series championship in 1982, and National League pennants in 1985 and 1987.
Nothing illustrated Whitey Herzog's dugout skills any better than a game in 1983 when KSDK's Art Holliday proposed doing a profile of Herzog. The hook was convincing the "White Rat" to wear a wireless microphone during a game and giving a KSDK cameraman unusual access.
Wireless mics are commonplace now, but in 1983 it was pretty revolutionary for a local TV sports reporter to get that kind of cooperation from a pro sports team and their manager. Fortunately, KSDK Sports Director Jay Randolph did play-by-play for the Cardinals and convinced Herzog to wear the mic.
The three-part report included a lengthy interview with Herzog, a master's class on leadership and the clubhouse psychology of managing superstars and bench players, all with different personalities.
There were two highlights from the game that showcased our microphone: Whitey going to the mound to profanely chastise Joaquin Andujar, his struggling 20-game winner from the previous season; and the mid-game rally where Herzog was in the dugout strategizing.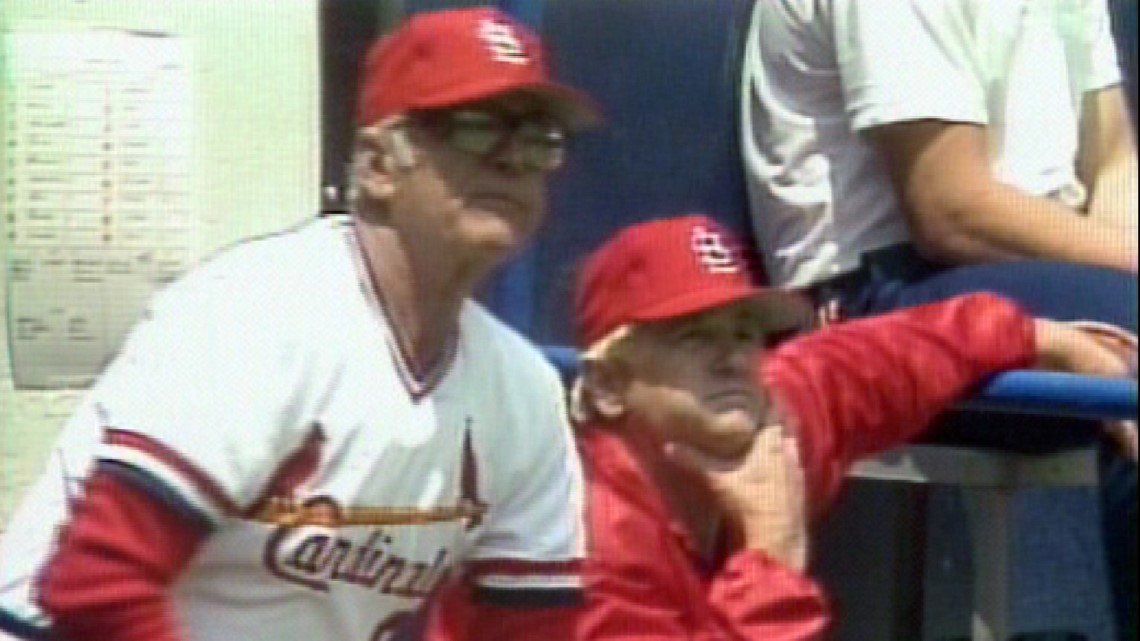 Herzog, the field general, was several batters ahead of what was taking place on the field, telling players like Mike Ramsey and David Green what their role would be as the rally unfolded. As a reporter, Holliday couldn't have scripted the game any better.
The three-part series ran on consecutive 10 p.m. newscasts and was well-received.
Fast forward to 2010, when parts of the series were re-broadcast on a weekly Cardinals show carried by KSDK. Turns out, Herzog had never seen the story, but was told about the re-airing. His assistant called the KSDK newsroom to request a DVD. Naturally, we obliged.
Several weeks later Herzog called Holliday to say thank you. He'd watched the report with his grandsons, who weren't born yet during Herzog's heyday.
Story written by Art Holliday & Andy Mohler
Blues moving?
:
Team owner puts St. Louis Blues up for sale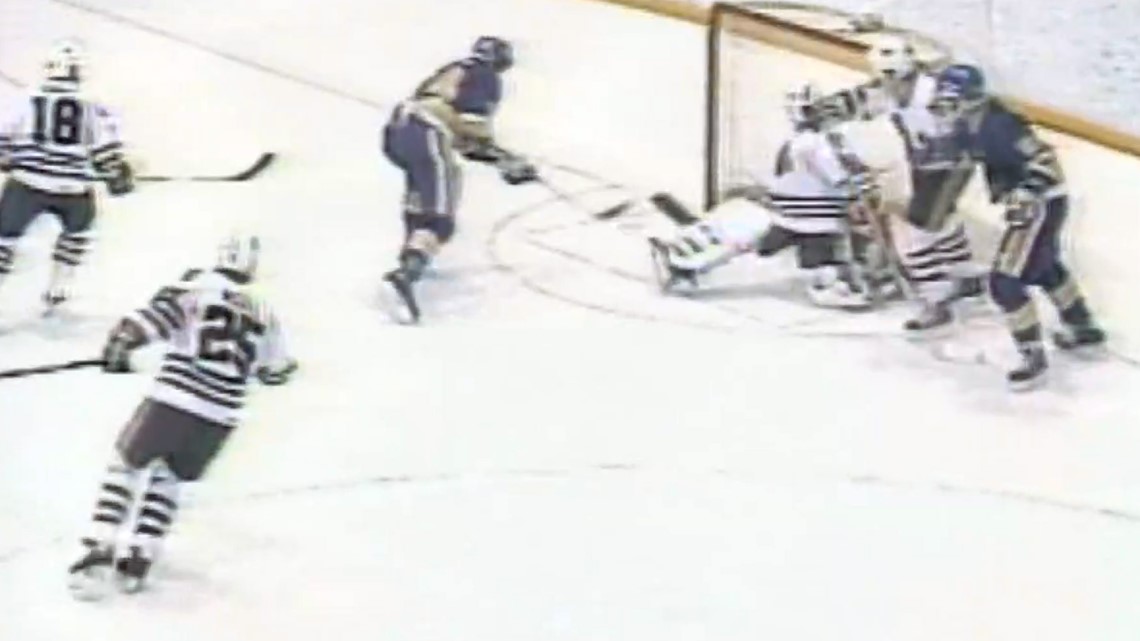 In 1983, St. Louis came within days of losing its hockey franchise.
Ralston Purina put the St. Louis Blues up for sale but couldn't find a local buyer. So, they made an agreement to sell the team to a man who wanted to move the Blues to Saskatoon, Saskatchewan.
The NHL vetoed the sale, so Ralston sued the league, which sued them back. Then the player's association got involved. The chaos continued when Ralston wouldn't let anyone from the Blues to take part in that year's NHL draft. At one point the NHL threatened to dissolve the team entirely and sell the players' contracts to other teams.
But then a hero stepped in. California businessman Harry Ornest bought the Blues and the Checkerdome with the promise of keeping the Blues right here in St. Louis.
Ornest owned the team until 1986 when he sold it to a group led by Mike Shanahan.
5 is #1
:
Show Me 5
It's the hand salute that's become synonymous with "Channel 5."
Kids do it when they see our photographers. Adults do it when they see our anchors and reporters because they remember doing it on TV when they were young.
It originated on a show called Show Me 5 in the mid-1980s. The marketing department created promos that included people "showing 5" and by the early 1990s it morphed into the salute it is today.
Sally
:
Sally Jessy Raphael at KSDK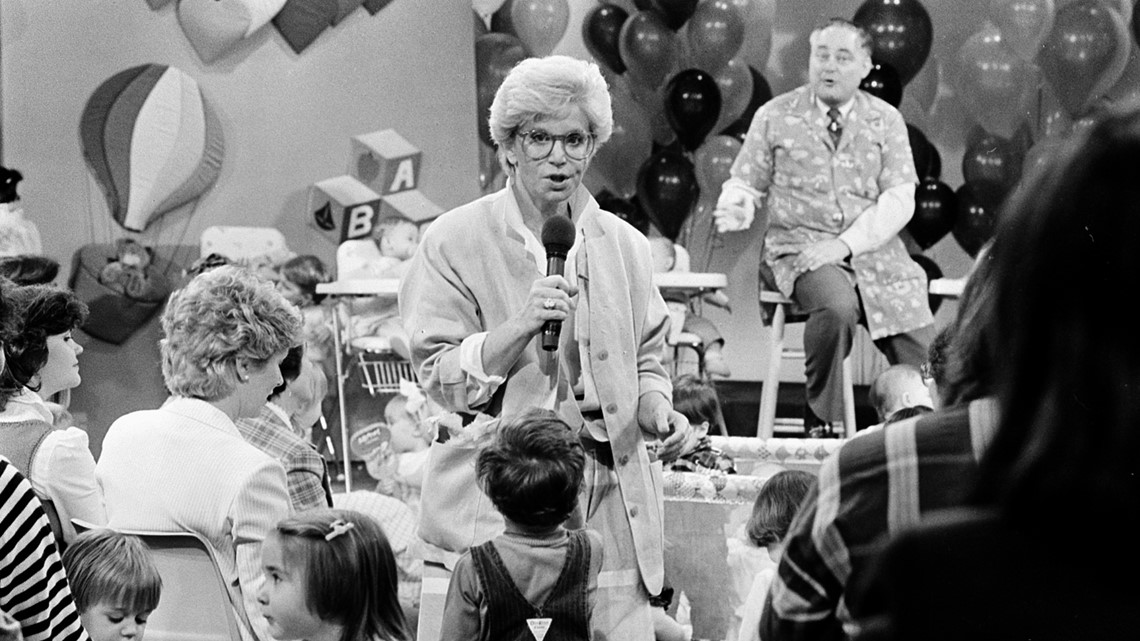 Sally Jessy Raphael had a popular radio advice show when Multimedia Entertainment, a subsidiary of KSDK's then-owner Multimedia Inc., offered her a similar show on television.
"In Touch with Sally Jessy Raphael" debuted as a local 30-minute weekday program on Oct. 17, 1983. The show aired at 10 a.m. following "Donahue."
Raphael's TV show differed from her radio gig in that it was more of a traditional talk show that focused on two topics each episode. The show originated out of KSDK's studio at 1000 Market Street and featured a live audience.
Multimedia executives said at the time they wanted time to perfect the show before they offered it for national syndication. The show quickly became popular and re-named "The Sally Jessy Raphael Show." Later, it was shortened to "Sally."
Raphael's TV show ran for 18 years before it was cancelled in 2002.
Today In St. Louis
:
Be the first to know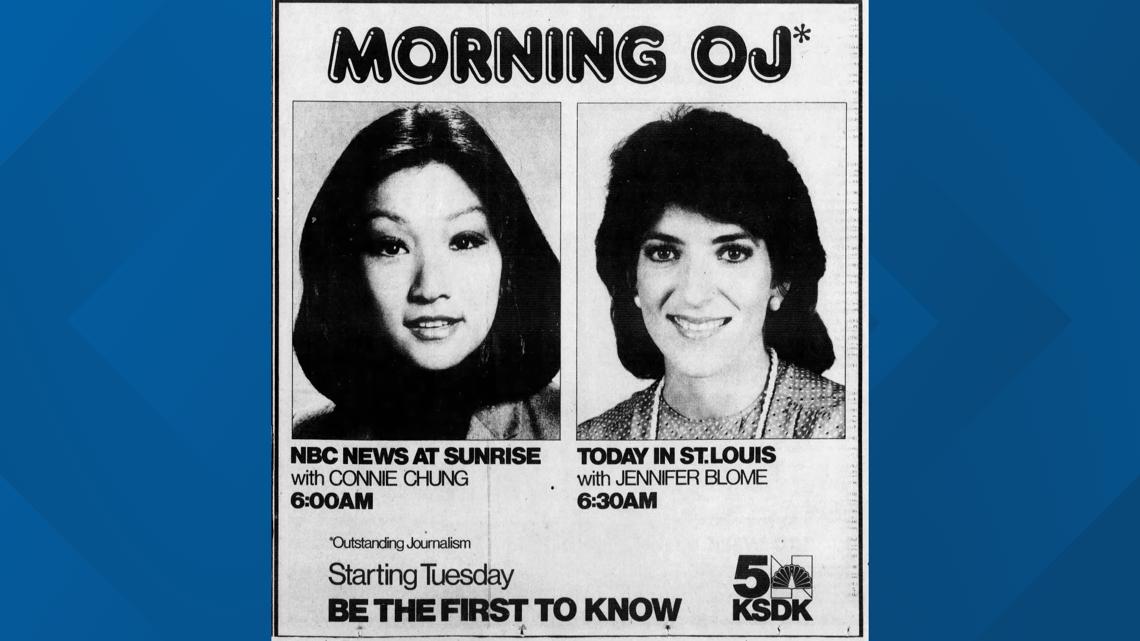 In 1983, KSDK decided to start an early morning newscast after seeing the success of "NBC's News at Sunrise," which started at 6 a.m.
"Today in St. Louis" debuted as a half-hour program anchored by Jennifer Blome and described by the St. Louis Post-Dispatch at the time as "upside-down" because they kicked off each show with the weather forecast instead of a story. The show would go back to weather in the middle and at the end, too.
The format of the rest of the show was also unconventional for its time. Near the beginning of the show, Blome would report big headlines for the day but wait until later into the show to give details. The show's executive producer told the paper it was because the audience builds throughout the half-hour. Due to consumer behavior at that early time, it was critical to think and produce the show differently from a traditional newscast.
Blome was eventually partnered with co-anchor Tom O'Neal, who left KSDK in 1989. He was replaced by Art Holliday.
The "Art and Jennifer" team was accompanied by meteorologist Scott Connell. The combination had such great chemistry they quickly became St. Louis favorites. For several years, the team had the highest local morning ratings in the country.
"I joined TISL in 1989 when it was still a 30-minute show," said Holliday. "When I left 22 years later it was a three-hour show. Winter snowstorms when we went on earlier than normal convinced KSDK there was a morning audience at 4 a.m."
Longtime viewers may recall Connell was nicknamed "Cubby." Blome gave that nickname to him because he looked so young when he started, she thought he was an intern.
Blome, Holliday and Connell stayed together for 22 years, until Holliday left the morning show in 2011.
The show is currently anchored by Rene Knott and Allie Corey, with meteorologist Anthony Slaughter and traffic anchor Monica Adams. It airs weekdays from 4:30-7 a.m., and Saturdays and Sundays at 6 and 9 a.m.
Making a Difference
:
Mike Bush Fantasy Baseball Camp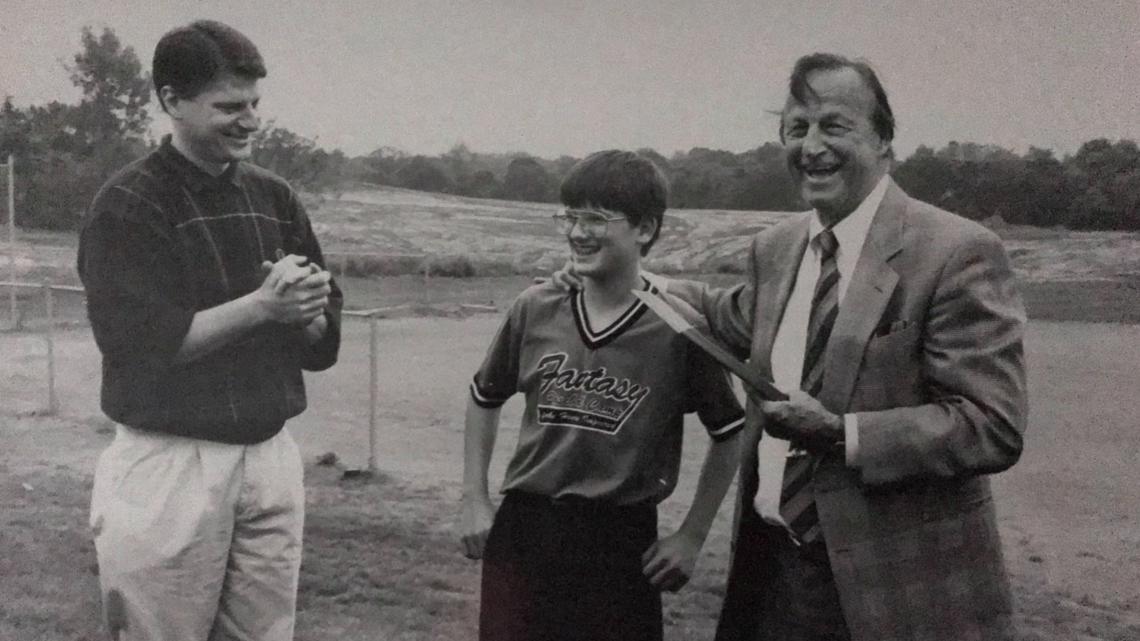 The Mike Bush Fantasy Baseball Camp was founded in the late 1980s by Ed and Janet Watkins. They wanted to give an 8-year-old deaf boy a chance to play baseball.
The camp has been around for more than 30 years and has even had baseball celebrities stop by. Former St. Louis Cardinal and Hall of Famer Lou Brock was frequently a guest instructor.
In this "Making a Difference" story, Mike Bush tells the story of Kaylee DiCicco, who became friends with Brock.
5 at 75
:
Anniversary celebration
Take a walk back in time with some of the biggest stories from each decade:
Be sure to learn more about our banner show at locations throughout the Bi-state.
Find complete 5 On Your Side anniversary coverage, stories and videos at ksdk.com/75.