2000s: Making an impact for generations
While there were many big moments from the 2000s, a few stand out. Here are some of the stories from that decade.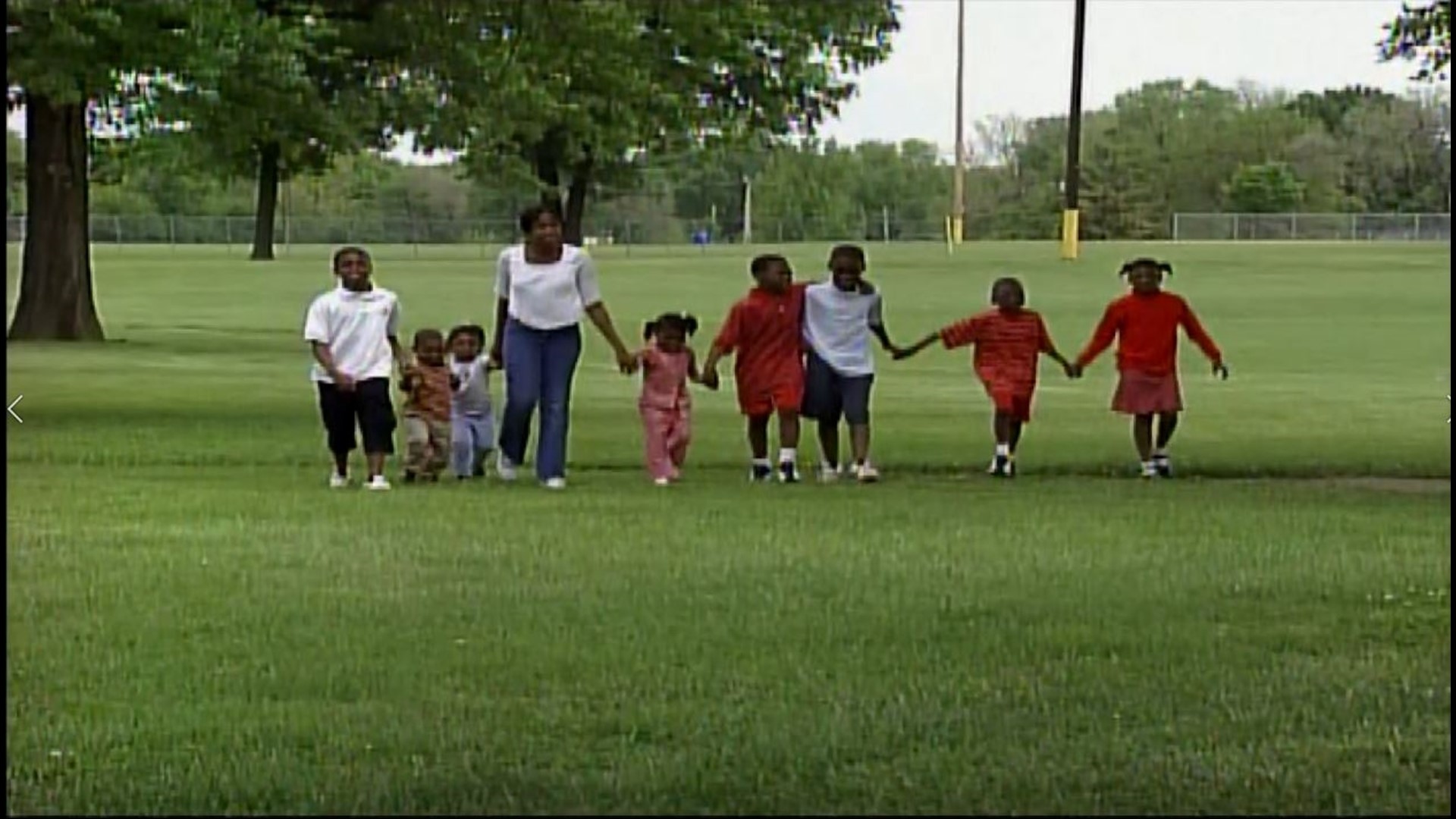 In 2022, 5 On Your Side is celebrating its 75th anniversary and we're looking back at some of the most memorable stories throughout our history.
While there were many big moments from the 2000s, a few stand out. Here are some of the stories from that decade.
Rams win!
:
St. Louis Rams win Super Bowl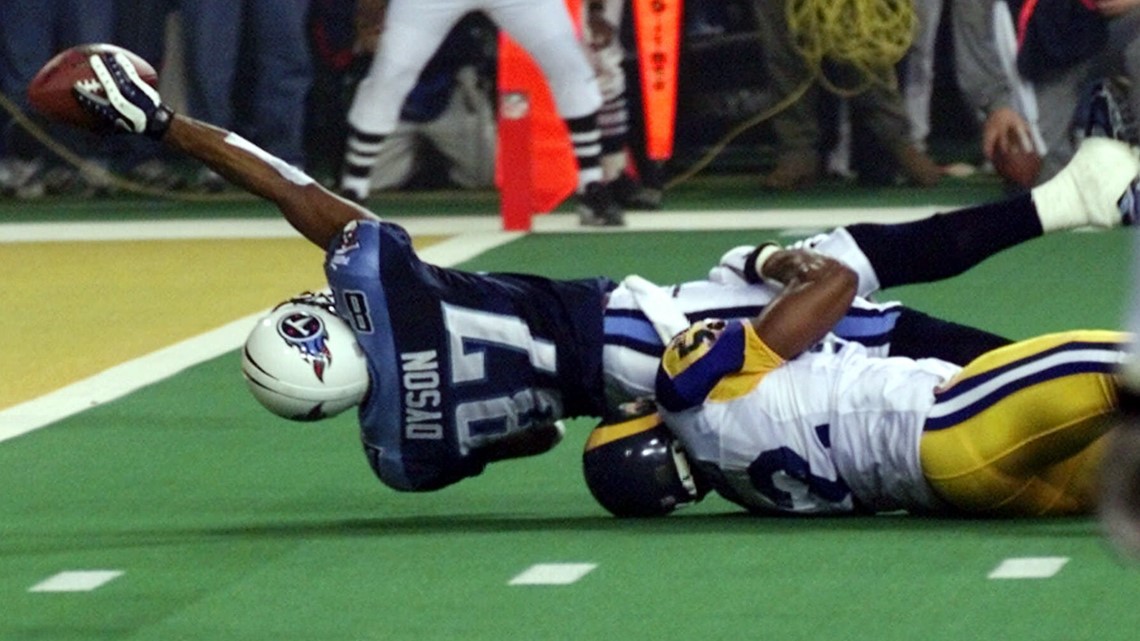 It was one of the most epic plays in St. Louis sports history, and the greatest moment in the two decades of the St. Louis Rams.
Dick Vermeil, Isaac Bruce, Marshall Faulk and Kurt Warner took the team from worst (4-12) to first (13-3) during the 1999 season.
But all that would've been washed away if it weren't for "The Tackle." After all, what's the point of getting to the Super Bowl if you're not going to win the game?
Super Bowl XXXIV in January 2000 was a terrific contest, and it was made even more memorable for coming down to the last play. And for the Tennessee Titans, coming up one yard short.
For that, we can thank Mike Jones. He tacked Titans wide receiver Kevin Dyson one yard from the goal line as the clock ran out. With that tackle, the St. Louis Rams became first-time Super Bowl champions, and the record-breaking season became known as "The Greatest Show on Turf."
Story written by Andy Mohler
'A Place to Call Home'
:
Hundreds of local children adopted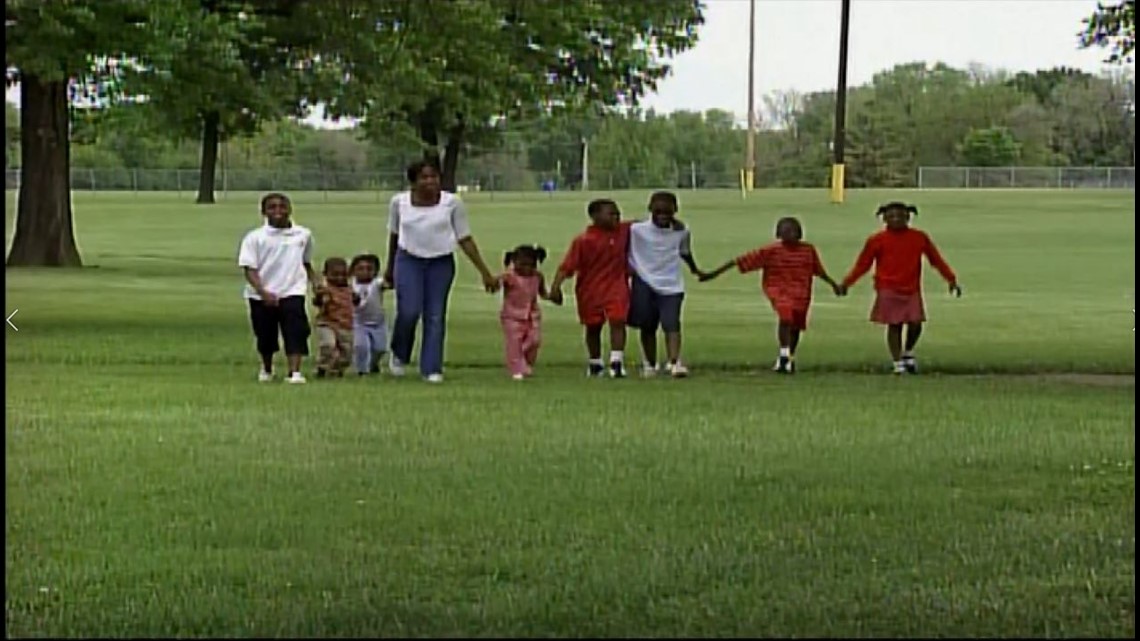 In August 2002, KSDK aired its first "A Place to Call Home" segment in partnership with the Foster and Adoptive Care Coalition.
Now in its 20th year, the idea for the project came in 2001. After 9/11, Community Relations Manager Michelle Shockley, Marketing Director Jeff Winget, and General Manager Lynn Beall wanted to design a station project that would have a positive effect on the St. Louis community and last for generations.
Inspired by "Karen's Kids," KSDK's previous adoption program led by anchor Karen Foss, "A Place to Call Home" was born. The goal was to find a forever home for one child in foster care who was part of a hard-to-place circumstance, such as older age or because they were part of a sibling group. Finding a home for just one child would have a positive impact on that child and family forever.
Shockley led the project and hit the ground running. She wanted to make the weekly segment slightly different from other adoption programs featured in the past. To achieve this, she decided instead of simply interviewing the child or their case worker, the segment would take place while the child was doing something fun that would give them a positive memory nobody could ever take away. Some popular locations for these interviews include the Magic House, Zoo, and Science Center.
The "A Place to Call Home" team didn't have to wait long to see that generational impact. The second story that aired featured siblings GW and Tony. GW was adopted a short time after their story aired. Tony aged out of the system.
Many good stories have come from "A Place to Call Home," but one of the most memorable was a group of nine siblings ranging in age from 3 to 14 that were adopted as a group. The siblings were featured early on in the program, and were adopted by a family in Iowa who had already adopted seven children. They had the means to adopt another sibling group, and wanted to find a large group that is typically hard-to-place so they wouldn't be separated.
In addition to trying to get each child adopted, "A Place to Call Home" also announces the child's "Little Wish," such as a bike or tickets to a baseball game and asks the public to contact the Foster and Adoptive Care Coalition to grant the Little Wish.
In 2004, the Foster and Adoptive Care Coalition and KSDK expanded the Little Wishes program to include special holiday wishes with a dedicated shopping day. Each year, St. Louisans purchase around 4,000 gifts for kids in foster care so they have a present to open on Christmas morning. The average price of a Little Wish is $75. To date, nearly 60,000 Little Wishes have been granted by the St. Louis community, totaling more than $4.5 million.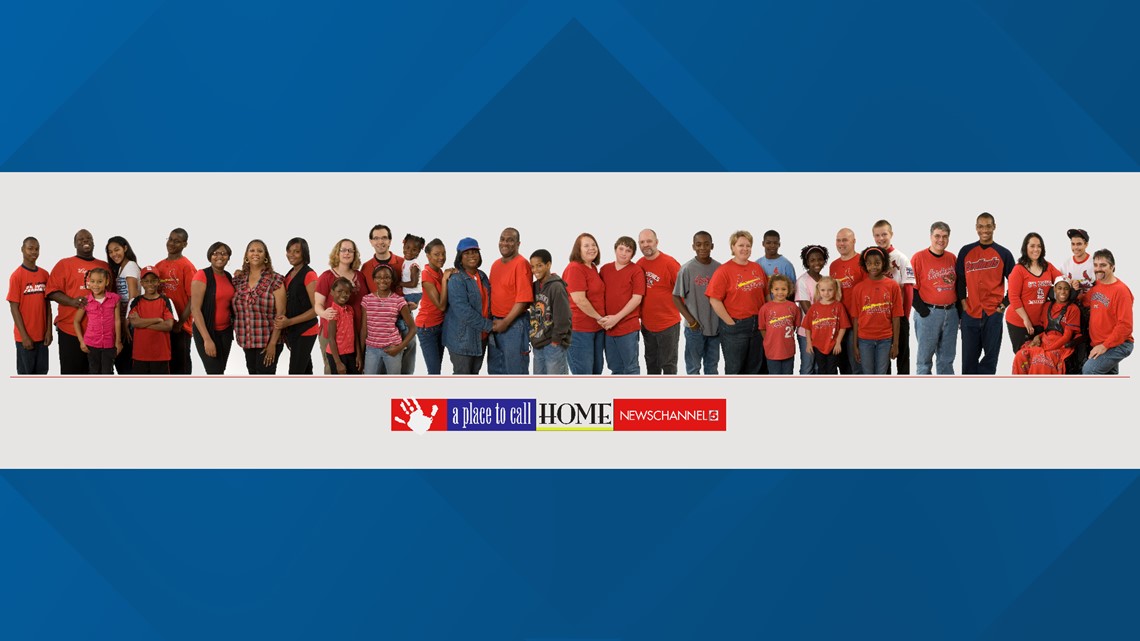 "A Place to Call Home" has been recognized numerous times locally, regionally, and even nationally. Some of the awards include several regional Mid-America EMMY Awards, was nominated for a national EMMY Award, the Angels in Adoption Award from the Congressional Coalition on Adoption Institute, and the Service to America Award from the National Association of Broadcasters.
As of December 2021, 56% of St. Louis foster children featured on "A Place to Call Home" have been adopted, totaling 466 kids.
Tornadoes and floods
:
Severe weather pounds the Bi-state for five days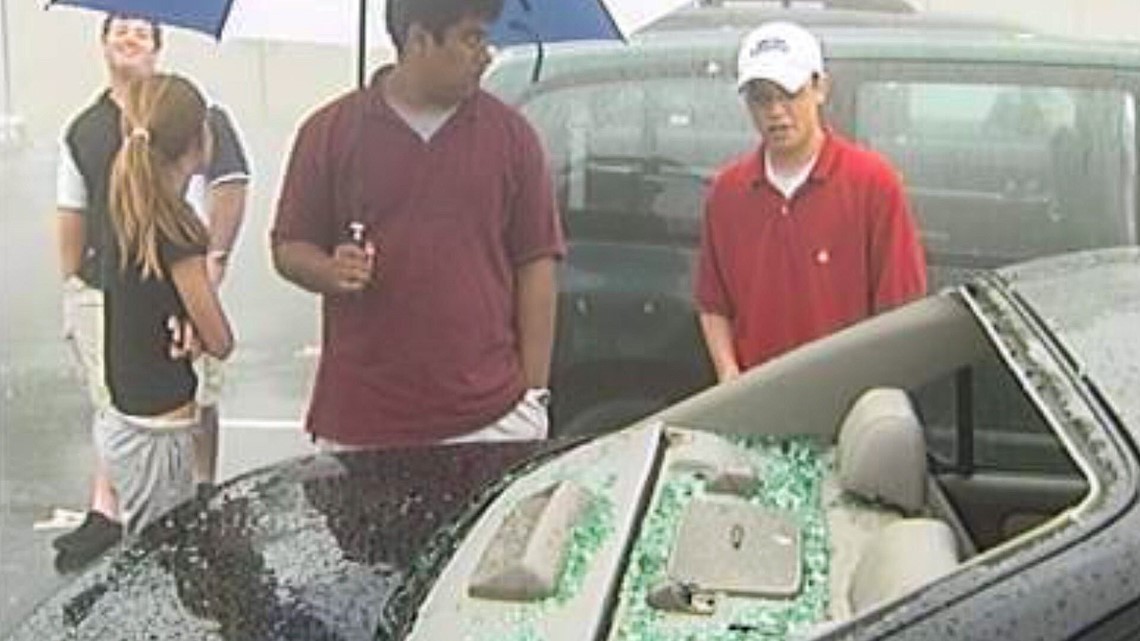 For five days in May 2004, severe weather brought high winds, tornadoes, and flooding to the bi-state.
It started May 24 with wave after wave of pounding rains, high winds, and lightning. A National Weather Service (NWS) report at the time said a wavering frontal boundary draped across Missouri and Illinois, which created perfect conditions and instability for sustained severe weather.
The next day, damaging hail swept through Missouri and Illinois. Chunks of ice covered the ground at Mary Institute and Country Day School.
"We all ran outside saying what about our cars," said one student, "so everyone ran outside and we realized we couldn't stay outside because it was a blizzard of hail."
Hail broke car windows in a wide area, and up to three inches of rain fell in 30 minutes. Town and Country, Kirkwood, St. Louis, and Creve Coeur were hit the hardest. Highways and main thoroughfares were shut down intermittently for five days due to flooding.
On the evening of May 27, things got worse when a strong line of thunderstorms triggered several small tornadoes.
The NWS issued nearly 450 watches, warnings and statements over five days.
Story written by Kay Quinn
Royalty in STL
:
Sarah, Duchess of York, sits down with KSDK's Kay Quinn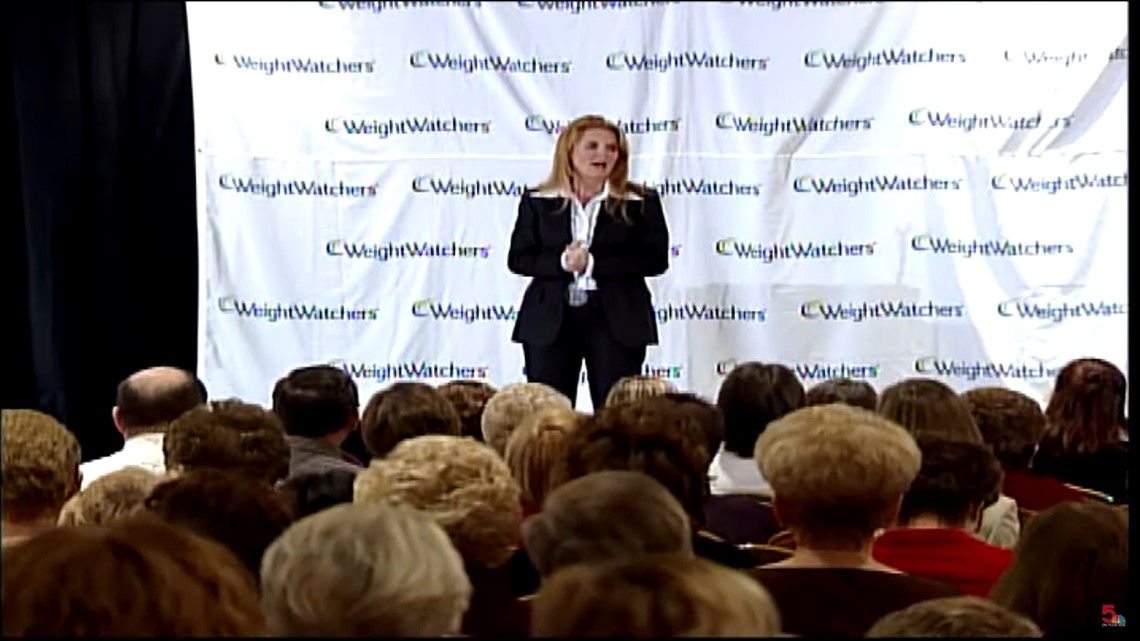 Excitement had built for weeks in the St. Louis area, back in early 2004. Royalty was coming to town, and it was one of the hottest tickets around.
Sarah, Duchess of York, (affectionately known as "Fergie" by some royal-watchers) made a stop in St. Louis on her national 10-city tour promoting her debut as a spokesperson for Weight Watchers. Her stop in St. Louis came during the second week after making appearances on "Good Morning America," Lifetime TV, and "Entertainment Tonight."
Hundreds of people bought tickets to hear her speak in person at a Weight Watchers Super Meeting, held in a ballroom at the Hilton St. Louis Frontenac.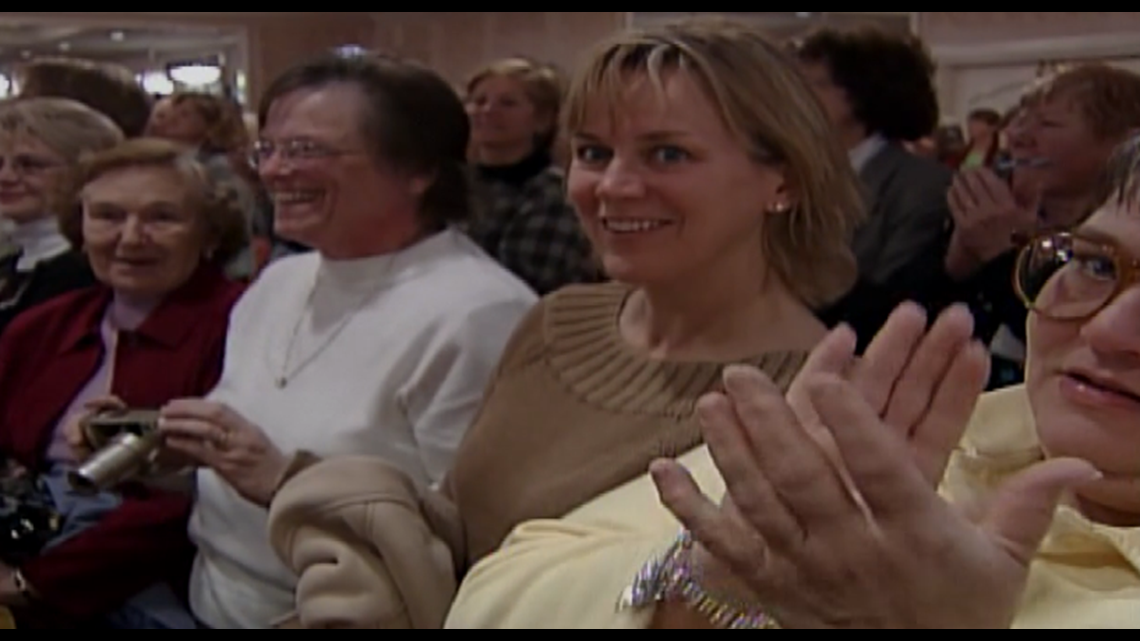 KSDK's Kay Quinn covered the story for the station and landed a one-on-one interview with her right after the Super Meeting. They spoke in a room at the hotel.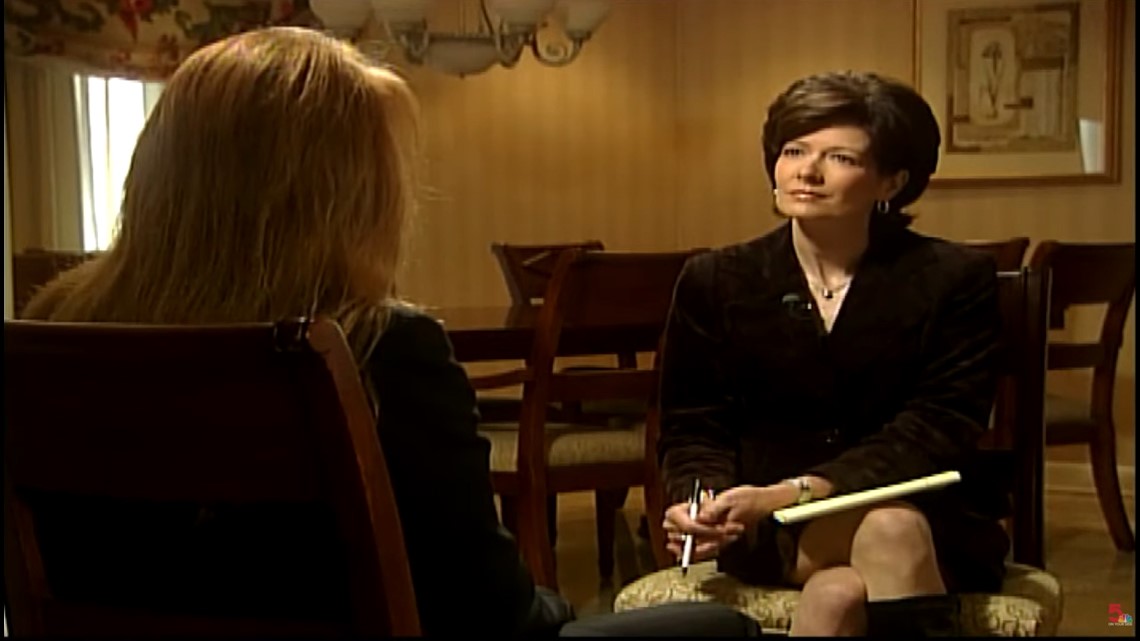 "I remember her being so friendly when I met her," said Quinn. "I don't specifically remember if I'd been given instructions about how to treat her, or what I could and couldn't ask. But she was a great interview."
Several women from the audience were chosen to personally meet her. While they were all standing around chatting, Quinn remembers Fergie telling one woman she liked her shoes and asked to try them on.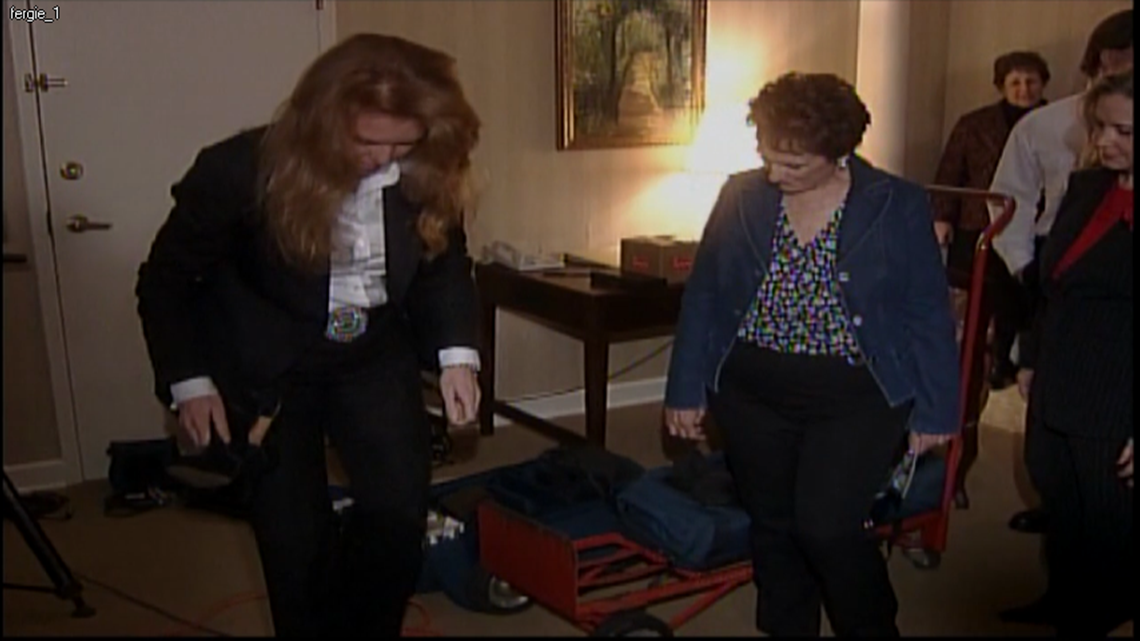 Listen to Quinn describe what it was like to sit down with royalty.
Kay Quinn contributed to this story
High definition
:
KSDK becomes first in St. Louis to broadcast locally in HD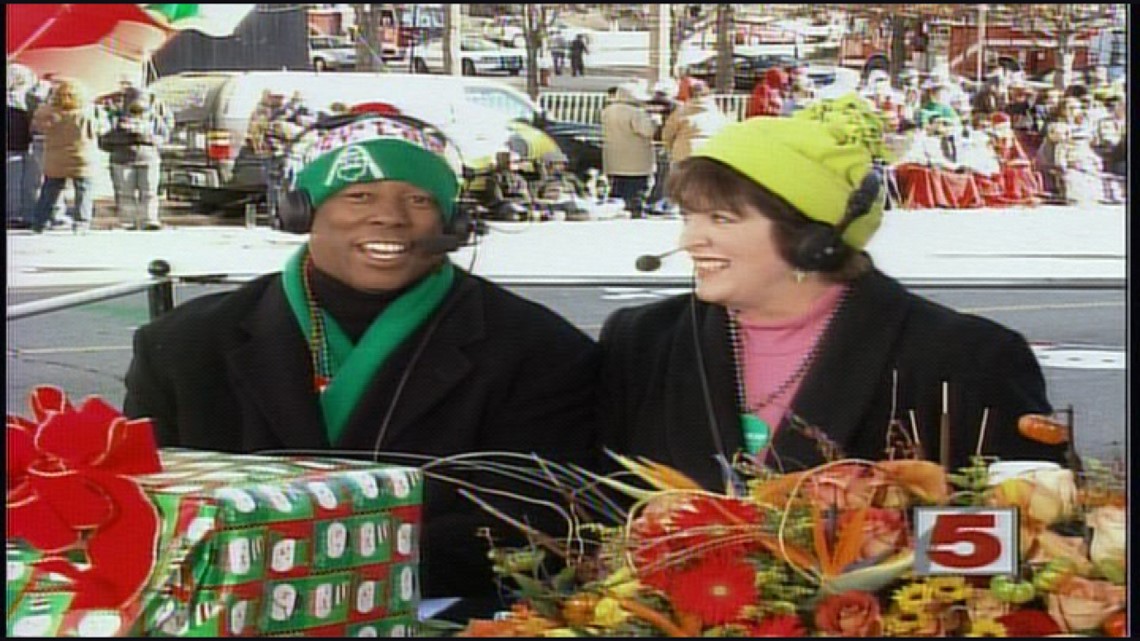 In 2005, KSDK became the first to produce a local broadcast in high definition.
The Ameren St. Louis Thanksgiving Day Parade was held Nov. 24, 2005. In this clip from that historic day, Art Holliday and Jennifer Blome, then-anchors of "Today in St. Louis," opened the show before tossing to meteorologist Scott Connell. Finally, Scott tosses to Kathleen England, who is with Steve Schaeffer with the St. Louis Holiday All-Star Review.
KSDK Engineering Supervisor Dave Hummert was the station's director of technology during the lead-up to the parade.
"We were in the process of getting our technical infrastructure installed, as well as the new HD set when it was time for the parade," said Hummert. "Our team felt that we could gain some traction with the audience by broadcasting and promoting the parade in HD."
Hummert rented an HD production truck and made St. Louis history on Thanksgiving Day. The truck rental came with all necessary equipment, so the technical lift was light.
Although KSDK was able to pull off this special broadcast rather easily, the station didn't produce its first HD newscast until three months later. To get that production off the ground, Hummert says the station invested in a new broadcast set, equipment, and employees had to go through training.
The months of preparation were worth it. In Feb. 6, 2006, "NewsChannel 5 at 10 p.m." became the first St. Louis newscast to broadcast in HD.
'Window on St. Louis'
:
Be on TV with KSDK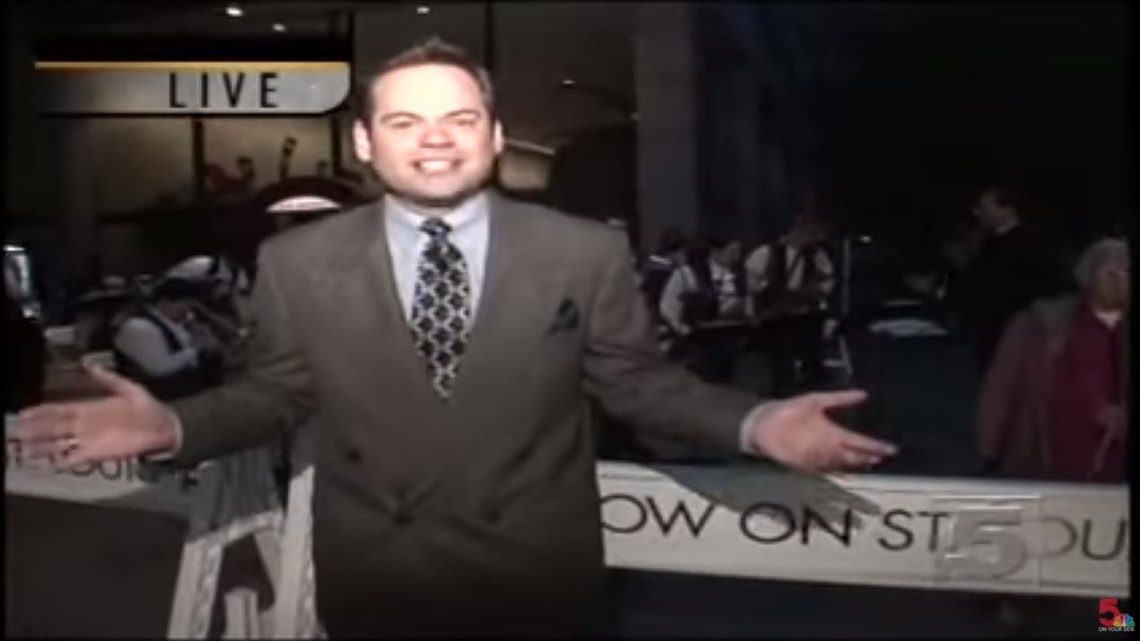 A popular feature on the "Today Show" has long been their window on Rockefeller Plaza. It allows viewers to visit the show and be on television.
In 1998, KSDK decided to create a similar feature, called the "Window on St. Louis." It featured a studio that allowed Art Holliday and Jennifer Blome, then-anchors of "Today in St. Louis" to broadcast from a window that overlooked Television Plaza.
Unfortunately, Television Plaza is not a tourist destination like Rockefeller Plaza. So, KSDK had to get creative to attract crowds each morning. Producers contacted local non-profits and promised them 30 seconds to plug their event or fundraiser, and in exchange, they had to promise to bring 10 people to Television Plaza for the show at 6 a.m.
Here's a clip from the launch of the "Window on St. Louis" on April 29, 1998. Meteorologist Scott Connell was live on Television Plaza with the marching band and dance team from Lindenwood University to celebrate the opening of the window.
The Musial Awards
:
Honoring the greatest shows of sportsmanship each year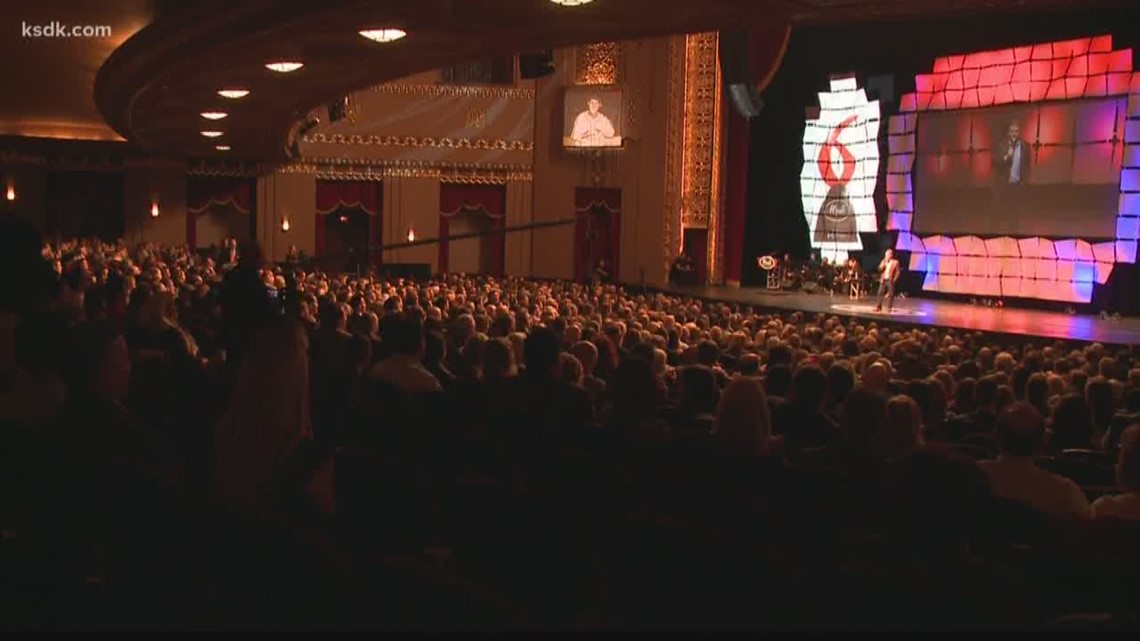 In 1999, the Citizenship Through Sports Alliance created an awards program to celebrate character in sport. The program moved to St. Louis in 2005, and in 2006 it was re-named the National Sportsmanship Awards.
Every year, on the Saturday before Thanksgiving, the greatest moments in sportsmanship are celebrated during an event at Stifel Theatre in downtown St. Louis and hosted by longtime KSDK anchor Mike Bush.
After the death of Cardinals Hall of Famer Stan Musial, the awards were re-named in his honor.
5 at 75
:
Anniversary celebration
Take a walk back in time with some of the biggest stories from each decade:
Be sure to learn more about our banner show at locations throughout the Bi-state.
Find complete 5 On Your Side anniversary coverage, stories and videos at ksdk.com/75.