1940s: TV comes to St. Louis
Shortly after the end of World War II, a man named George Burbach brought a new technology called "television" to St. Louis.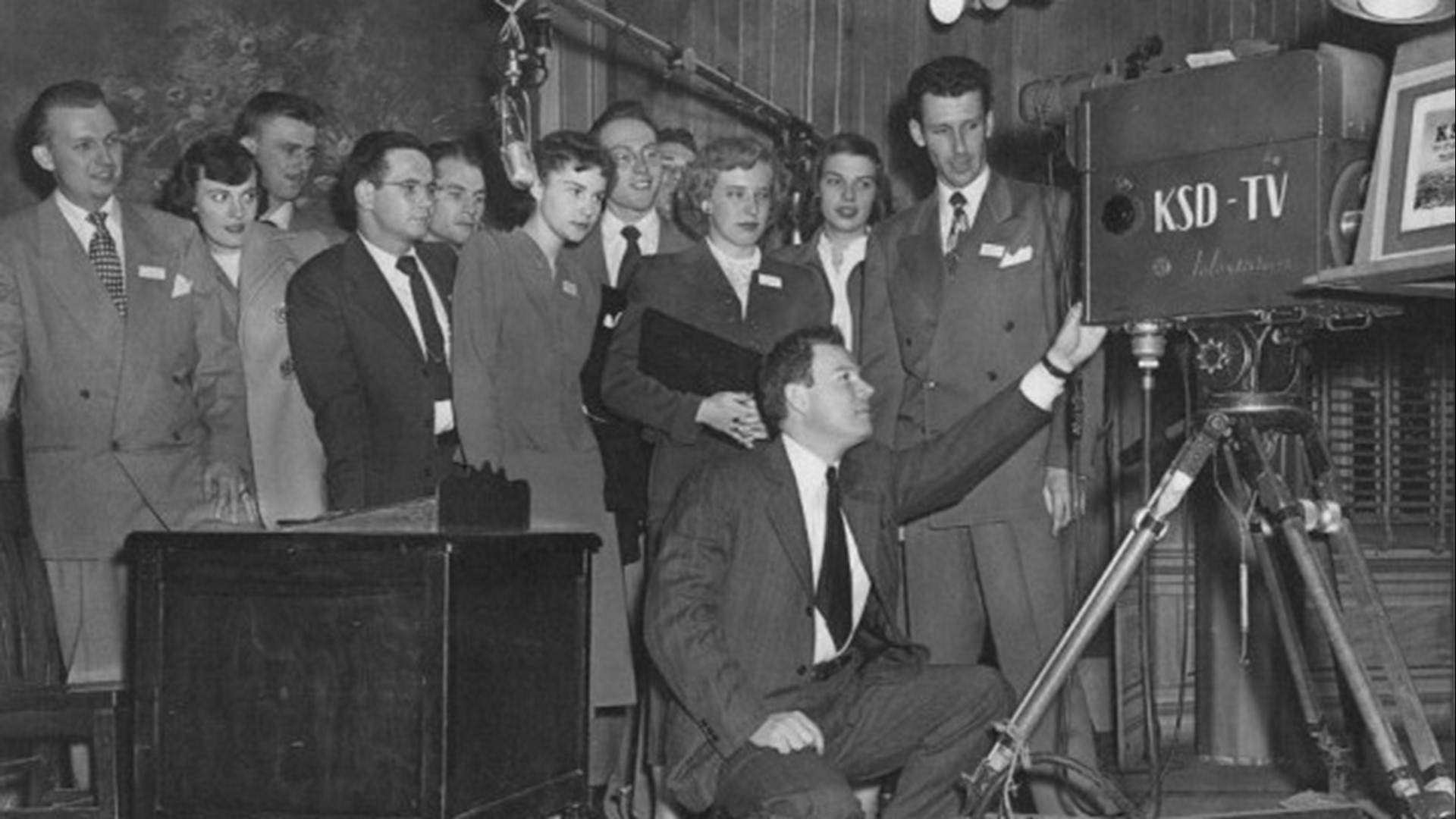 5 On Your Side is celebrating its 75th anniversary in 2022 by taking a look back at some historic moments in St. Louis history.
In the 1930s and '40s, television stations started popping up across the eastern half of the United States, and it wasn't long until a man brought that new technology to St. Louis.
History made
:
St. Louis gets its first TV station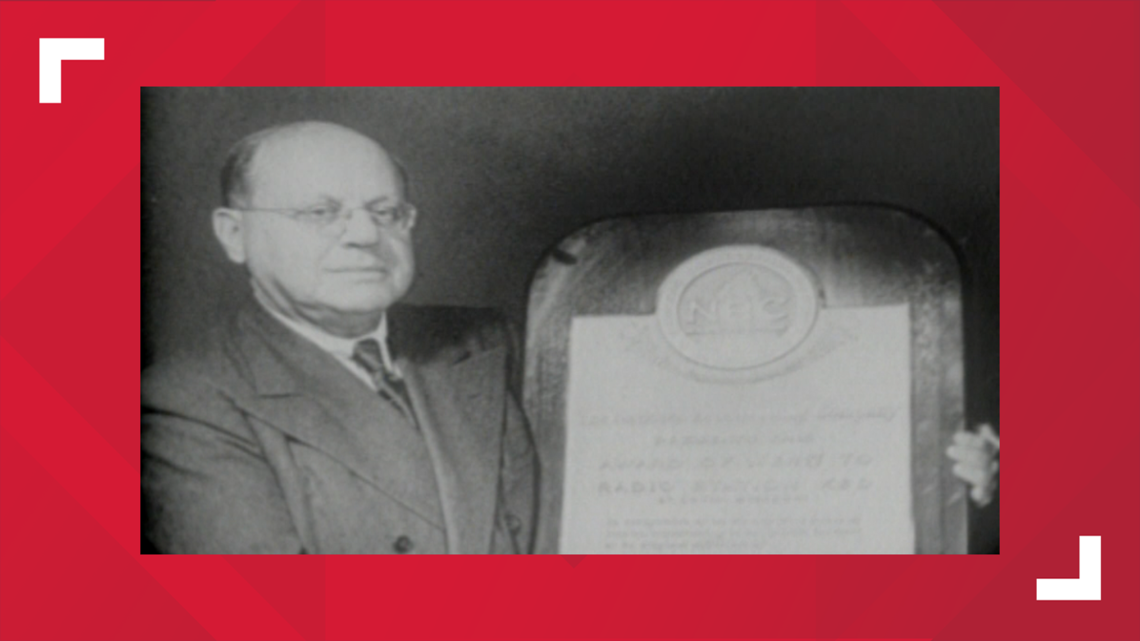 On Feb. 8, 1947, KSD-TV signed on as St. Louis' first television station, and only the 13th station in the country. TVs were quite expensive, around $700 (approximately $8,600 today), so home viewership was quite low. But that didn't stop people from crowding around TV sets in department store windows to get their first look at this new technology.
KSD's first day of broadcast started at 2 p.m. and lasted only 2 ½ hours. Programming consisted of news, interviews, dancing and sports.
In the early days, it wasn't uncommon for shows to not start promptly at their designated time. KSD-TV was owned by Pulitzer Publishing Co., which owned the St. Louis Post-Dispatch. The newspaper's pressmen set the studio lights, and if there was a press run next door, the pressmen had to tend to the latest edition coming out, which delayed the start of the broadcast.
Kay Quinn contributed to this story
Nationwide broadcast
:
U.S. Open held in St. Louis, broadcast across America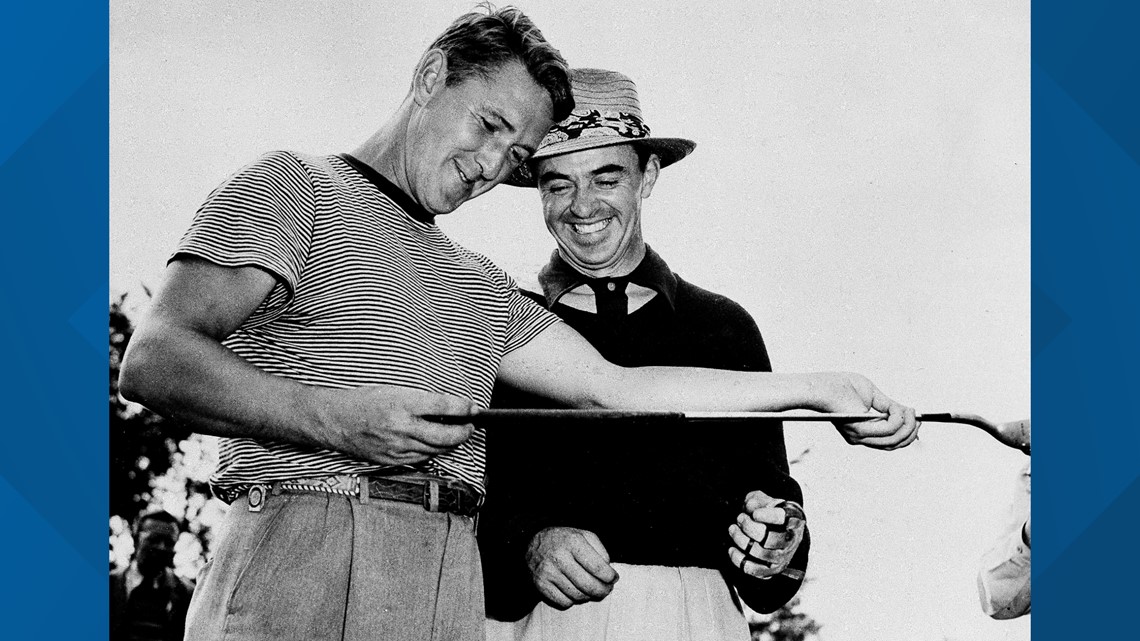 With the U.S. Open Golf Tournament coming to St. Louis Country Club mere months after going on the air, KSD-TV took advantage of that opportunity for programming.
The opening round began on Thursday, June 12, and in that day's afternoon issue of the St. Louis Post-Dispatch, a block advertisement ran promoting "Interviews and Demonstrations" by golfers in the event.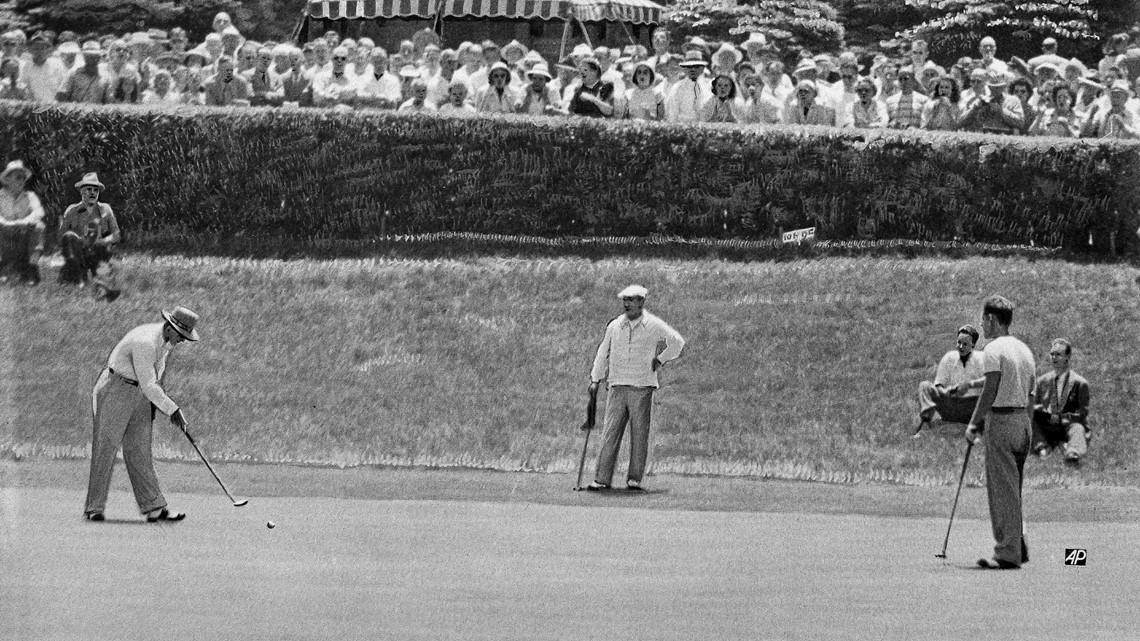 That weekend, KSD aired coverage of the tournament and used a station truck to feed a video line to NBC for the nation to see. The broadcast began at 3 p.m. Saturday, covering the back nine of the final round.
As luck would have it, there was bonus golf. Sam Snead and Lew Worsham finished tied, and so the pair played 18 more holes on Sunday. The competition came down to the 18th green, with Worsham's par putt being good enough for a one-shot victory. He took home the trophy and $2,500.
Story written by Andy Mohler
'To the Ladies'
:
Popular live afternoon audience show debuts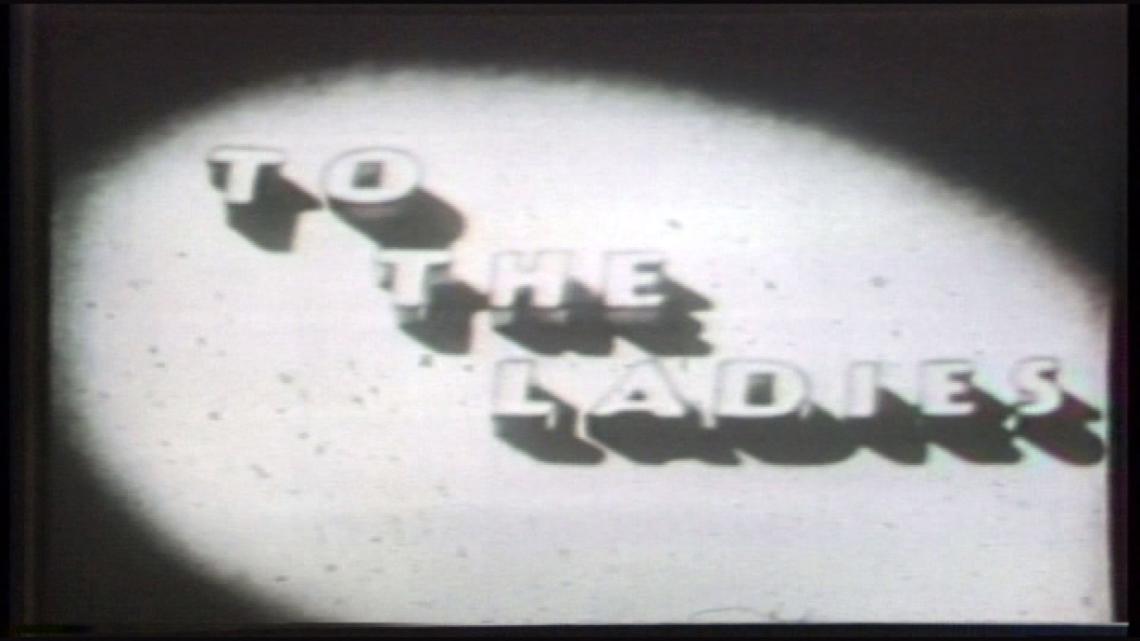 Over time, the number of people viewing television increased in the St. Louis area, which opened an opportunity for additional programming and remote broadcasts.
One of those programs was a live weekday afternoon music-variety audience participation show called "To the Ladies," which quickly became a very popular program in St. Louis among women. The show was broadcast in front of a live studio audience filled with more than 100 women.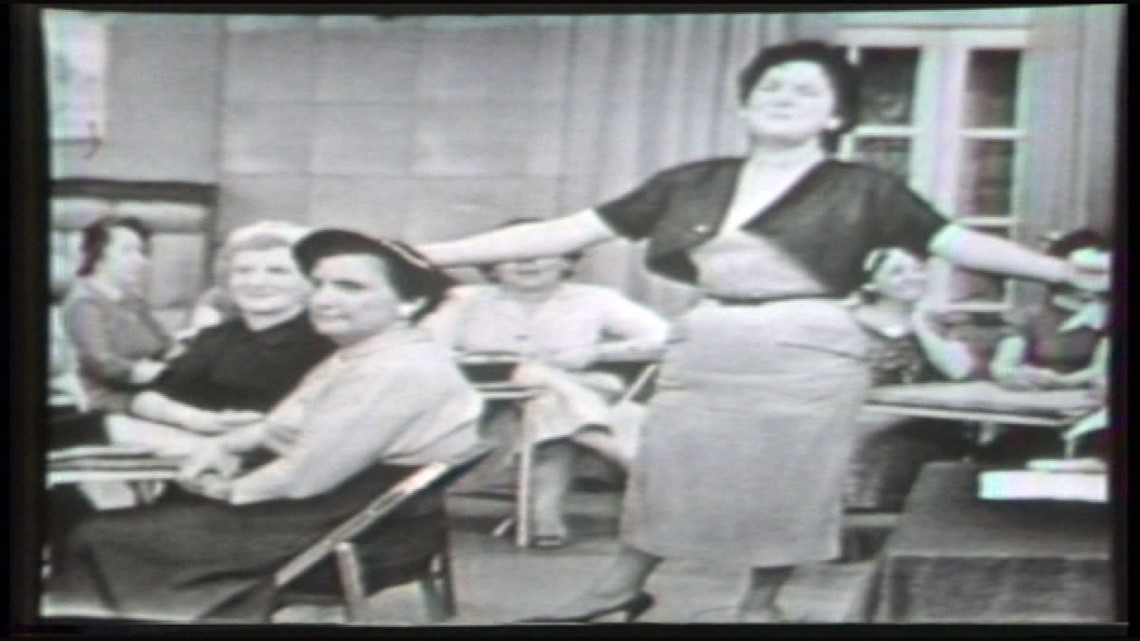 According to former University of Missouri – St. Louis professor Michael D. Murray, host Charlotte Peters was a singer and comedian, which made her a hit with her audience, and her background as a housewife "reinforced her identification with her audience." Audience members were often encouraged to participate in a contest for something like roller skating or singing to win a prize, usually provided by a show sponsor. Prizes included a box of laundry detergent or canned goods.
The title of the show, "To the Ladies," was incorporated into a segment when a topic of interest "to the ladies" was discussed. A weather forecast was also included in the program, as well as quizzes about St. Louis.
5 at 75
:
Anniversary celebration
Take a walk back in time with some of the biggest stories from each decade:
Be sure to learn more about our banner show at locations throughout the Bi-state.
Find complete 5 On Your Side anniversary coverage, stories and videos at ksdk.com/75.