ST. LOUIS — The jury in the case of three officers accused of beating a colleague working undercover as a protester in 2017 returned a partial verdict Monday, ruling two mistrials and declaring one of the officers not guilty of all charges.
The jury deliberated for about 13 1/2 hours during two days before finding current St. Louis Metropolitan Police Officer Steven Korte not guilty of all charges against him. Myers was acquitted of one count of deprivation of rights — the most serious charge — but a case of destruction of property was ruled a mistrial due to a hung jury.
The jury could not come to a unanimous decision on either count against former Officer Dustin Boone, who was charged with depriving officer Luther Hall of his civil rights under the color of law and aiding and abetting in the commission of a crime.
A judge said Korte was free to go, and Boone and Myers were released on bond.
Boone, Myers and Korte were all charged with depriving officer Luther Hall of his civil rights under the color of law, which carried a maximum sentence of 10 years. They were also charged with aiding and abetting in the commission of a crime.
Myers also faced a destruction of evidence charge, for allegedly intentionally destroying Hall's phone to cover up evidence of the beating and hinder the investigation. And Korte was charged with lying to the FBI, for allegedly telling them he was not part of the arrest.
The second and third counts all of the men were facing carried maximum penalties of 20 years in prison. All four counts carry a maximum fine of $250,000.
Two other former officers, Randy Hays and Bailey Colletta, have already pleaded guilty to their roles in the assault and are awaiting sentencing.
Hall was in the courtroom Monday but left without answering questions from reporters. His friends told 5 On Your Side he was "devastated."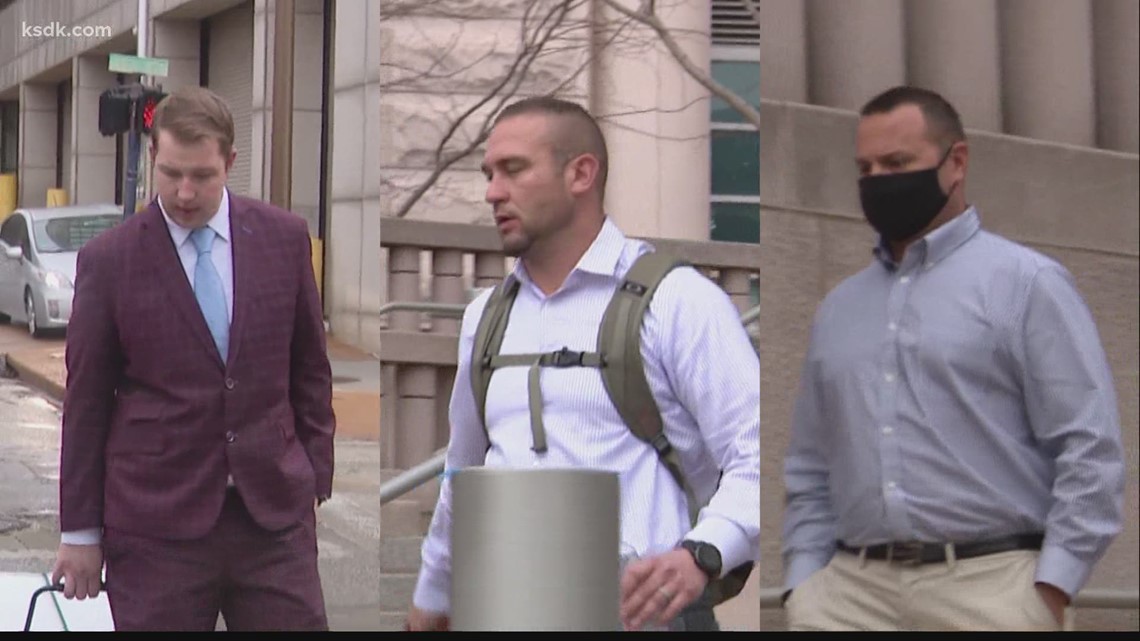 Defense attorneys answered questions on behalf of their clients following the verdict.
John Rogers, who represented Korte, said he believed Hall would be "happy" to learn the wrong officers were not convicted of beating him.
Rogers also said it was "too soon to tell" if Korte would return to the force, even though he remains employed.
"We're ecstatic that he can return to the St. Louis city police department if he so chooses, and he can remain a person with a reputation intact," Rogers said.
Attorney Scott Rosenblum, who represented Myers, said he and his client were "thrilled."
"We've never believed for a second that Mr. Myers was involved in the deprivation of the civil rights of Mr. Hall or anyone else," Rosenblum said.
St. Louis Police Chief John Hayden provided the following statement Tuesday morning, confirming the department would be moving forward with an internal investigation.
"Officer accountability is, and has been, a pillar of my administration. At the behest of the federal authorities and the United States Attorney's Office, our Department has delayed any internal investigation into the assault of Officer Hall so as not to compromise the criminal investigation. Our Department has fully cooperated with the federal investigation and has been assured that the FBI will fully cooperate with our internal investigation.
"It is our hope to now obtain all relevant evidence from the FBI to conduct a complete and thorough internal investigation."
The Ethical Society of Police, the St. Louis police organization that represents mostly Black officers, provided the following statement in response to the jury's decision.
"The Ethical Society of Police respects the decision of the jury, but we strongly disagree with the verdict. There was clear evidence to convict former St. Louis City Police Officers Christopher Myers, Dustin Boone, and Steven Korte. The injuries Detective Luther Hall sustained were consistent with being beaten by multiple subjects.
"Police officers continue to escape the consequences of their actions. The criminal justice system continues to show African-American victims of police violence we do not receive the same level of justice when white police officers are accused of excessive force toward African Americans."
The trial began with jury selection March 15, which was a great source of tension between prosecutors, the judge and defense attorneys.
The three defendants are white. Hall is Black. Defense attorneys used their strikes to seat an all-white jury -- a move prosecutors balked at saying this case has a racial component to it.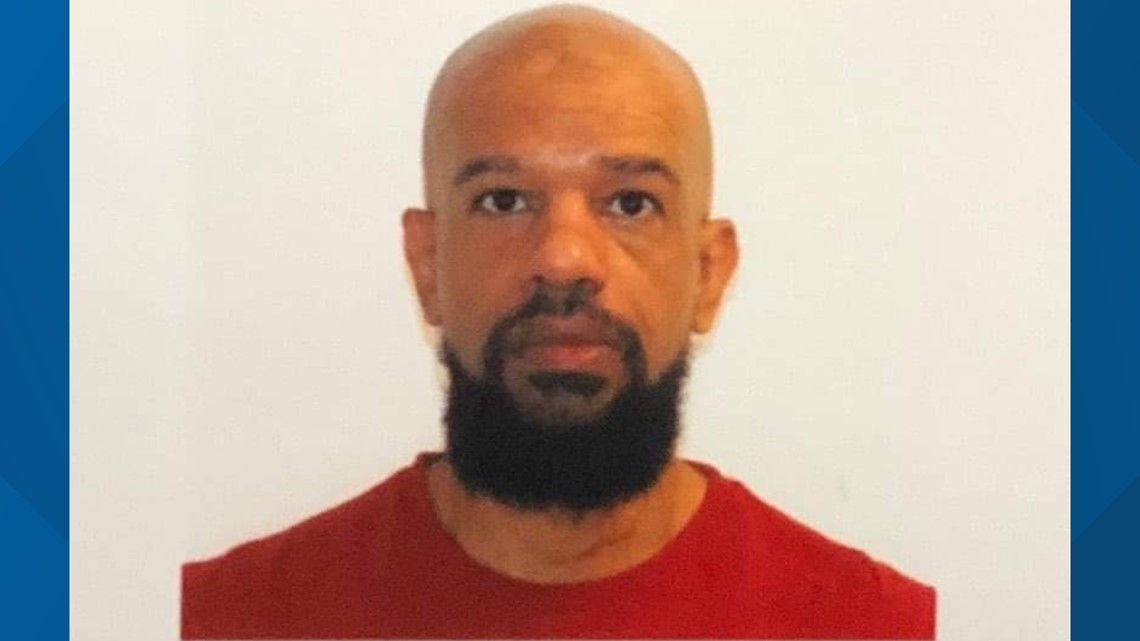 Since then, one Black woman, who was among the pool of alternates, has been added to the jury after one of the original jurors had a personal emergency and was dismissed Tuesday.
Rosenblum finished his closing argument Thursday and said his client didn't think there was anything wrong with how Hall was arrested, so he had no way of knowing there would be an investigation for which he should destroy the phone. He also claimed Myers put Hall's phone inside Hall's backpack, when he could have thrown it in the sewer or kept it so no one could ever find it if he was really trying to destroy evidence.
Rogers also finished his closing argument Thursday, saying his client was indicted about a year after the first four officers were accused and called the prosecution's evidence against him "junk."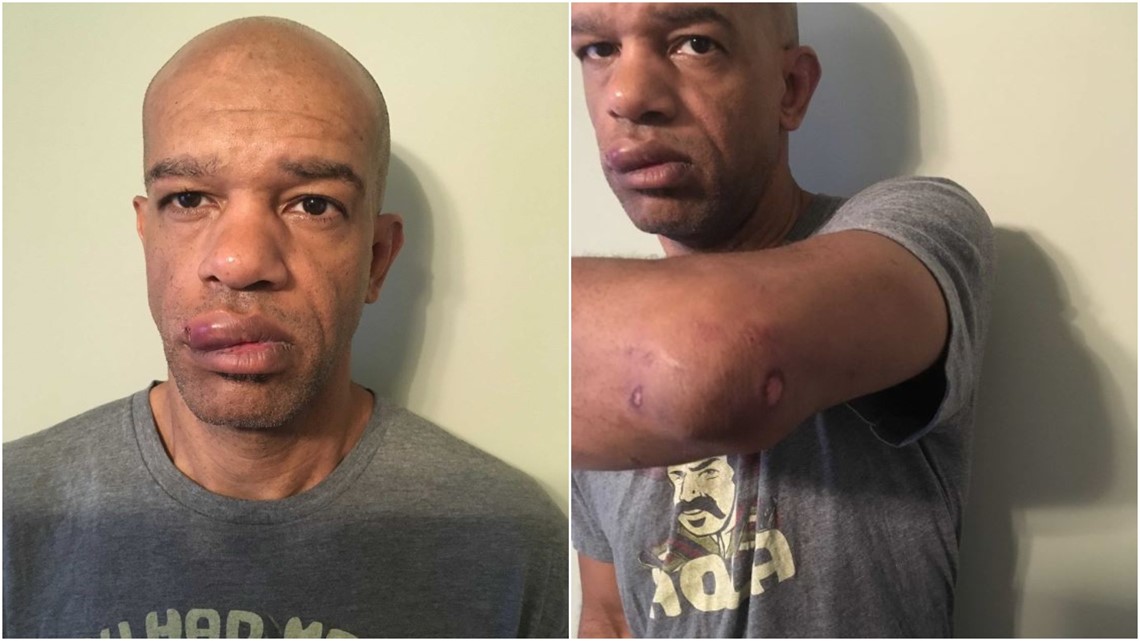 Boone's attorney Patrick Kilgore finished his closing arguments Friday and spent much of his time explaining the context around damaging text messages his client sent to his father and Hall following the assault.
In one, Boone tried to apologize to Hall.
"When you see the apology text Boone sent to Hall, that's not out of fear of being indicted or legal trouble, that is sincere," Kilgore said. "And I understand Hall said he didn't respond because he said he didn't feel it was sincere, but that doesn't mean it wasn't sent without sincerity."
Boone also texted his father, who is a retired officer, who said he had heard his son put a good "(expletive) whooping" on Hall.
"Yeah, it's not one I'm proud of," Boone responded.
Kilgore said the text was taken out of context.
"As the son of a police officer, it's cop talk, it's bravado, it's juvenile, it's immature, but it's cop talk and it's a coping mechanism," Kilgore said. "You would be aghast if you would read texts between doctors, surgeons and just pick them out at any point in time.
"Do not accept this, do not take what government is offering you, which is, 'Here are texts expressing his disdain for protesters,' and say, 'OK, he must have assaulted Hall because he was there. You can't do that, that's not what the law allows."
Kilgore also said the photos and video evidence presented at trial show his client wasn't near Hall during the assault.
He continued: "He's not on trial for sending text messages. He is here because the government has alleged he violated Hall's civil rights."
First Assistant U.S. Attorney Carrie Costantin got about 45 minutes for her rebuttal, in which she, too, seized on the text messages Boone along with Myers sent to various people before and after the event.
"He didn't say, 'I'm not proud of what THEY did,' he said, 'I'm not proud of what I did,'" Costantin said.
She continued: "Text messages are how you get in someone's head. Other officers were thinking, why do I have to be here? But Myers is having a good time. He says 'For some sick reason I live for this.'
"He's pumped up about this. He's excited about beating up protesters."
She read another text Myers sent to a friend, which read: "I have been wanting to apologize to him because I feel bad. We obviously didn't know he was a cop."
"He didn't want to beat up a policeman," Costantin said. "It was going to be OK to beat up a protester, but it wasn't OK to be up a policeman."
Trial coverage: