ST. LOUIS — She's the wife of Prince Charles. Her title is Camilla, Duchess of Cornwall.
But she was once referred to as "evil Camilla" by a British PR executive. That was back in the 1990s when she was seen as having ruined the marriage of Charles and his wife, Diana, Princess of Wales.
The British media once referred to her as the "most hated woman in Britain."
Today, it's a much different story, and a remarkable one, considering where she came from. Much has been written about the former Camilla Parker Bowles, with Vanity Fair and NBC News among the many news organizations that have examined her life. As NBC put it, time, a strategic PR plan and a lot of hard work have helped Camilla win over not just Queen Elizabeth II, but the public, too.
But first, let's go back in time.
Prince Charles and Camilla became close friends and started dating after they first met in 1971. But Prince Charles went abroad to serve with the Royal Navy, and while he was gone, Camilla re-kindled an old romance with Andrew Parker Bowles.
Camilla and Andrew would marry, have two children and eventually grow apart but remain married for 21 years.
To their own admission, Camilla and Charles would also re-kindle their romance, but by this time Charles was married to Diana, Princess of Wales.
Diana and Charles both admitted to unhappiness in their marriage in separate interviews, with Diana once publicly calling out Camilla in an interview with British journalist Martin Bashir. He asked, "Do you think Mrs. Parker Bowles was a factor in the breakdown of your marriage?"
Diana, who had been looking down, looked up and replied, "Well, there were three of us in this marriage, so it was a bit crowded."
Prince Charles and Princess Diana divorced in 1996.
After Diana was killed in a car crash in Paris in 1997, Camilla's popularity hit rock bottom, along with many members of the royal family.
Prince Charles and Camilla: The dark years
But it had become clear since the moment Prince Charles and Diana divorced that he and Camilla wanted to build a life together.
One of the many hurdles they had to overcome was negative publicity. Prince Charles decided to hire a PR expert to rehabilitate both of their public images.
It wasn't until 1999, almost two years after Diana's death, that Charles and Camilla made their first public appearance together at a birthday party at the Ritz Hotel in London.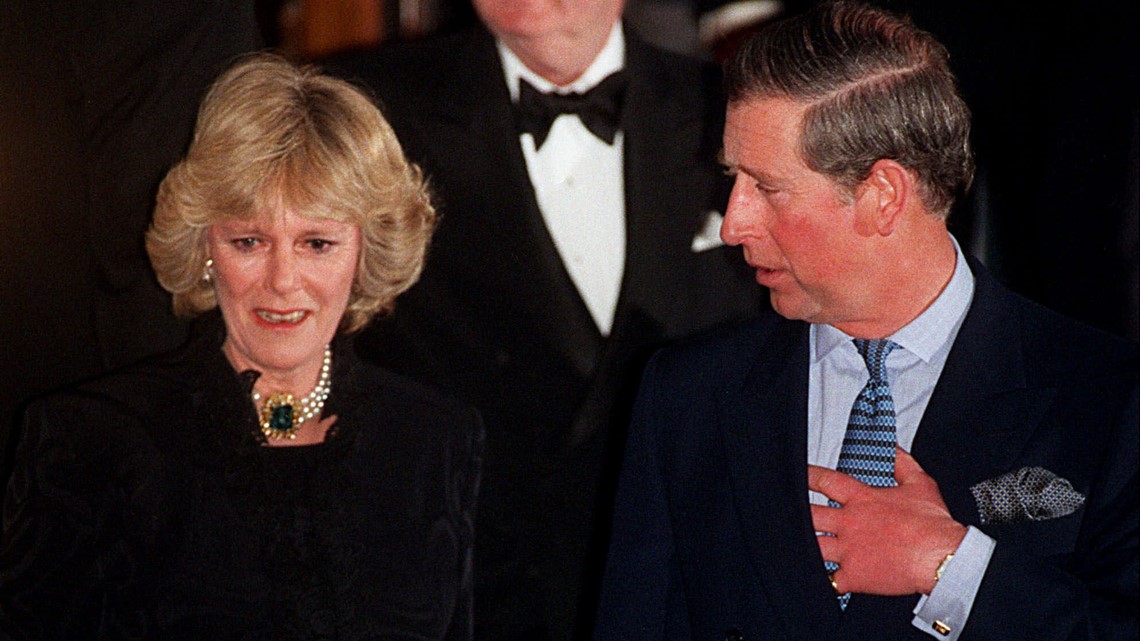 A year later, she went with Charles to Scotland for a number of official engagements. By 2001, she became president of the National Osteoporosis Society, which was seen as her first official royal patronage.
Camilla had quietly begun a steady stream of charitable work that helped earn back respect from the public.
The Queen appeared to give Camilla the stamp of approval when the two attended a birthday party for the former King of Greece. Queen Elizabeth also invited Camilla to her Golden Jubilee celebrations in 2002 and ended up sitting behind the Queen in the royal box for one of the concerts at Buckingham Palace.
By 2004, Camilla accompanied Charles on almost all of his official events. Speculation began to grow around when they would announce their engagement. Public opinion polls at the time showed support for the marriage.
That engagement announcement came on February 10, 2005.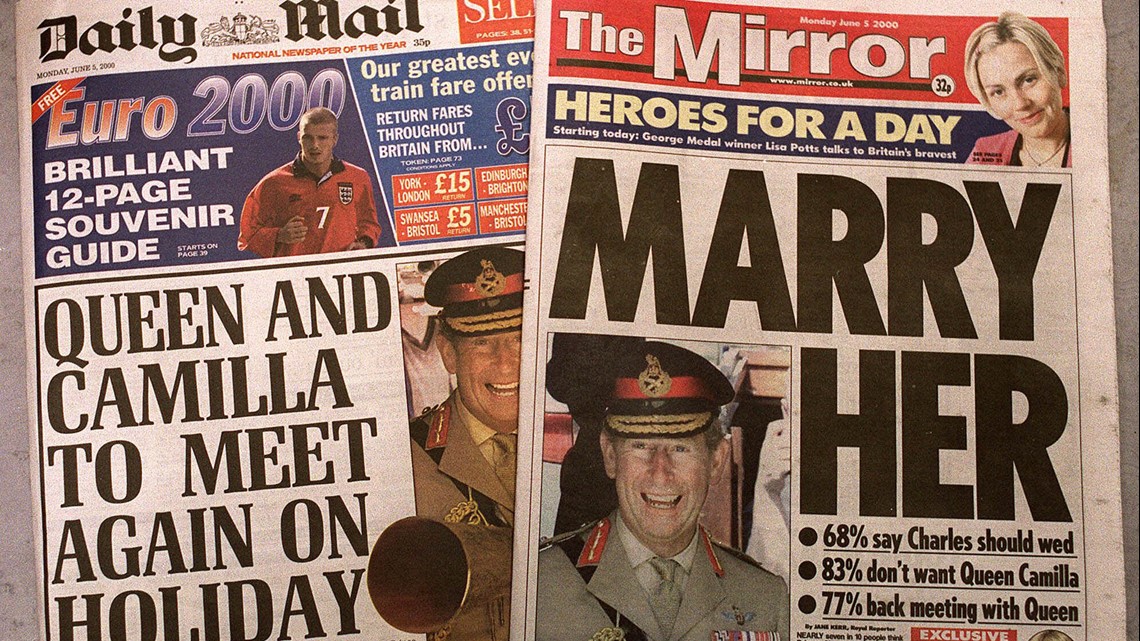 Charles gave Camilla a diamond ring that was said to have been given to his grandmother, the Queen Mother, when she gave birth to Queen Elizabeth II. It's an emerald-cut diamond with three diamond baguettes on each side.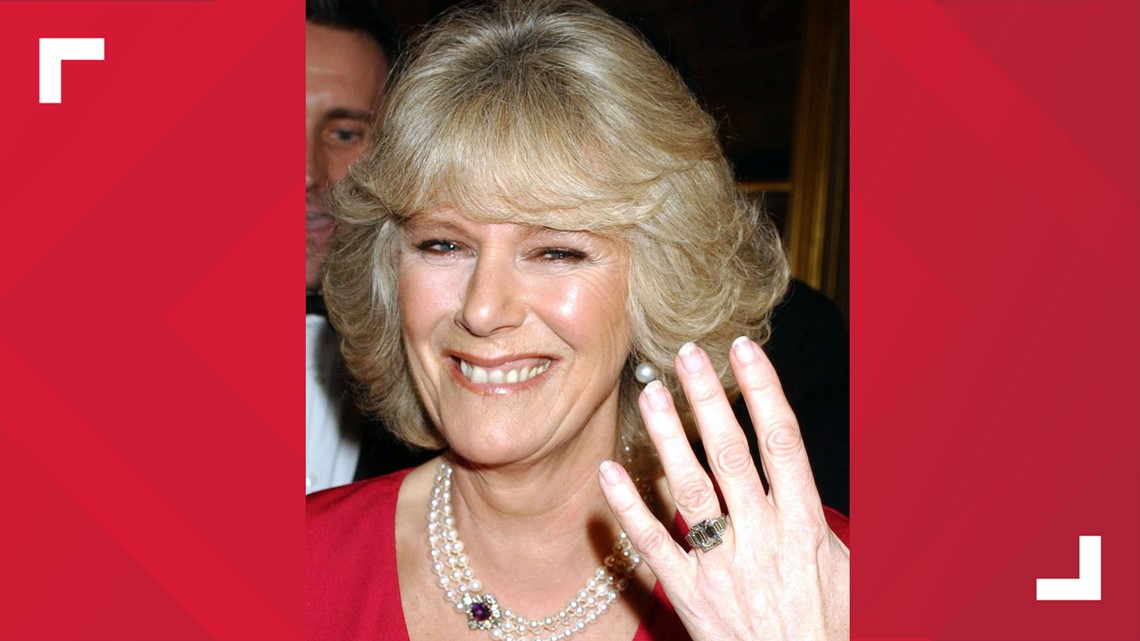 There was some controversy at the time about whether Charles would be able to remain heir and marry Camilla. But in the end, the Queen, Tony Blair—who was the prime minister at the time—and the Archbishop of Canterbury all gave their best wishes in statements released to the public.
Charles and Camilla wed
The two were married on April 9, 2005 in the town hall in Windsor.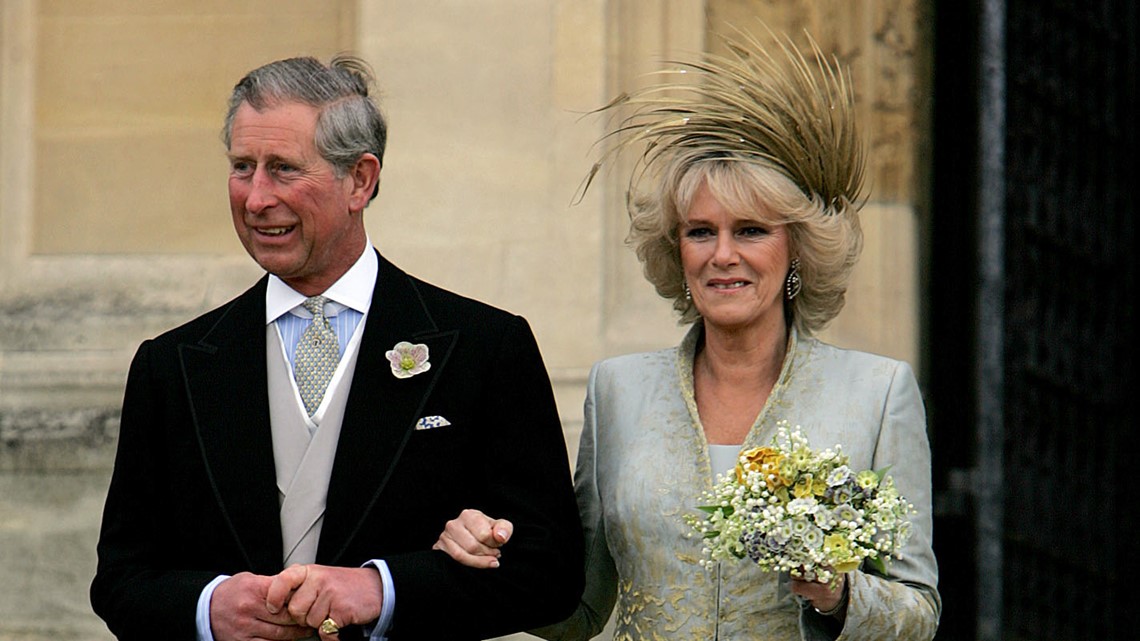 Camilla uses the title "Her Royal Highness, The Duchess of Cornwall."
In the years since their marriage, she's worked hard to refurbish her public image.
She's consistently on the list of the top 10 hardest working royals. In 2019, she came in at No. 8, with 69 public engagements so far this year.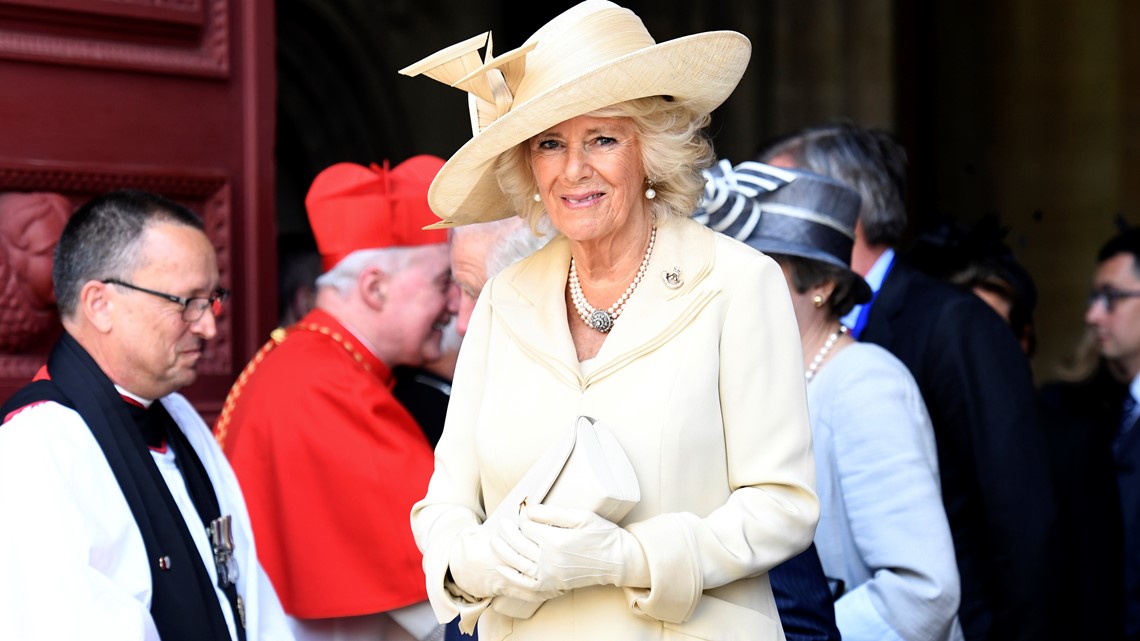 It's hard to pinpoint exactly when the public sentiment turned in her favor, but it's come as the result of a lot of hard work. In the 20 years since she officially became Prince Charles' companion, and eventually his wife, she's made hundreds of royal appearances. She's seen as approachable and warm and now serves as the patron of dozens of charities, many of them animal welfare organizations. Camilla's also a big supporter of groups that help victims of rape and sex abuse.
She's received dozens of royal honors over the years and even a few honorary degrees.
And through Henry Cavendish, the second Duke of Newcastle, Camilla and Prince Charles are ninth cousins once removed.
Subscribe here
Make sure to subscribe to get the latest episode as soon as it's released.
Take a listen and let us know what you think! Send us your thoughts, comments and topic suggestions to podcasts@ksdk.com.
And make sure to follow Royal Dish on Twitter, @RoyalDishPod! Keep up with the latest scoop and chat with us about all things royal.