Celebrating St. Louis' LGBTQ community throughout the decades
It was 1980 when St. Louis had its first Gay and Lesbian Pride Celebration.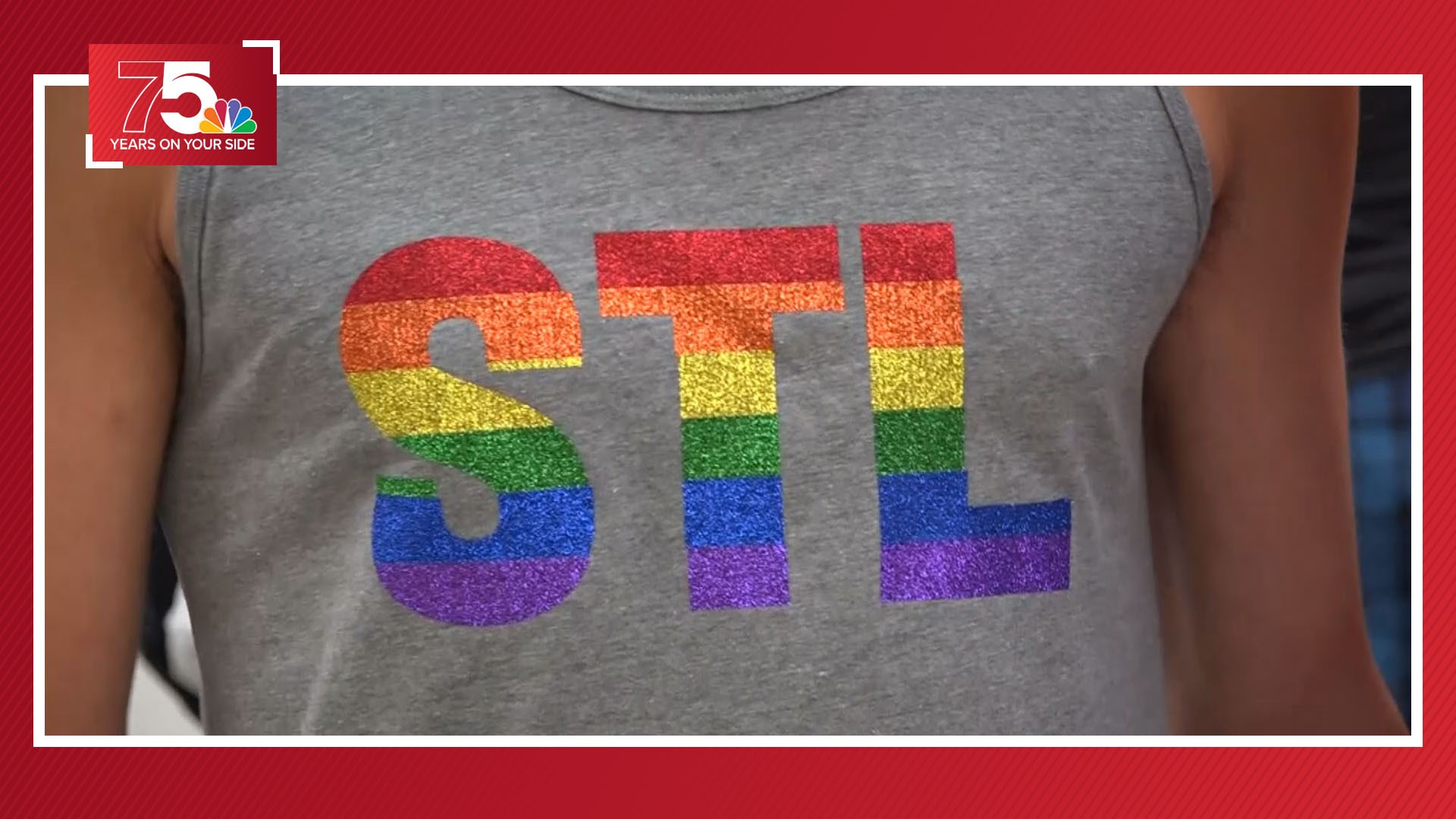 As 5 On Your Side marks 75 years on the air, we're reflecting on some of the biggest stories over the decades.
In those years, St. Louis' LGBTQ community has fought through injustice and celebrated triumphs.
Showing Pride
:
First celebration held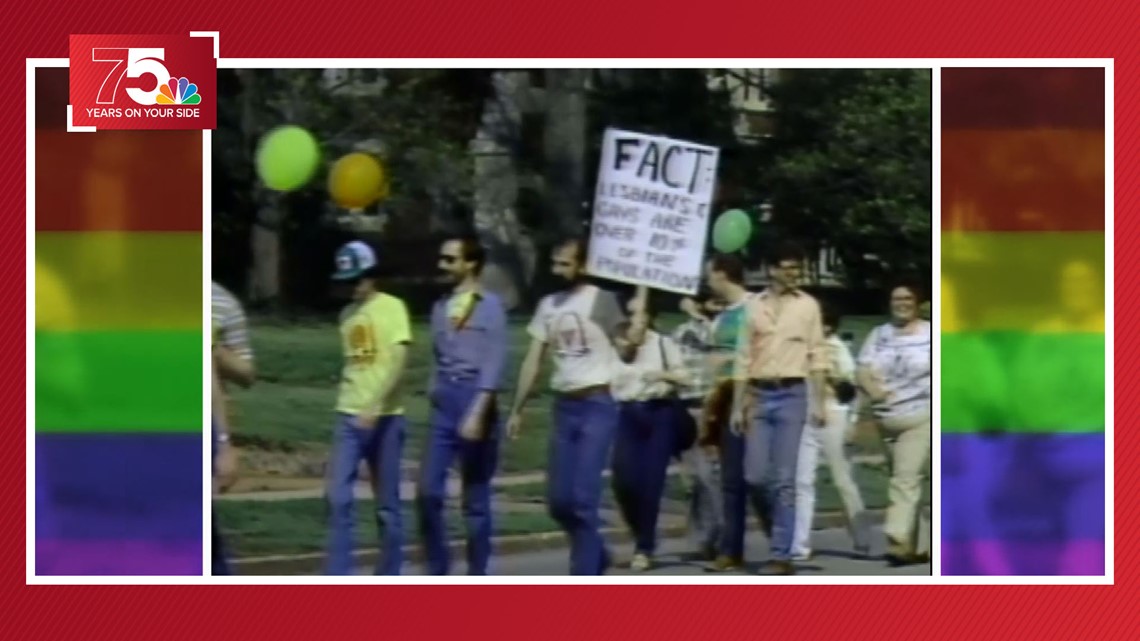 It was 1980 when St. Louis had its first Gay and Lesbian Pride Celebration. More than 400 people marched in support of the LGBTQ community.
"People don't see and pretend we aren't there, and I feel this is a great visibility that we are there," one march goer is seen on camera saying in 5 On Your Side archive video from the 1980 march.
That first event sparked the nonprofit Pride St. Louis, which in turn created PrideFest. The first one was in 1981. From there, it has organized parades in downtown St. Louis for years.
Loss of an icon
:
LGBTQ trailblazer dies
The celebrations shined bright throughout the area for decades.
However, the pandemic dimmed the colorful displays in 2020 and unfortunately, the virus took away loved ones too.
Michele Shreves, known as Michelle Causland, was a trailblazer and a St. Louis LGBTQ icon.
The former Miss Gay Missouri died due to COVID-19.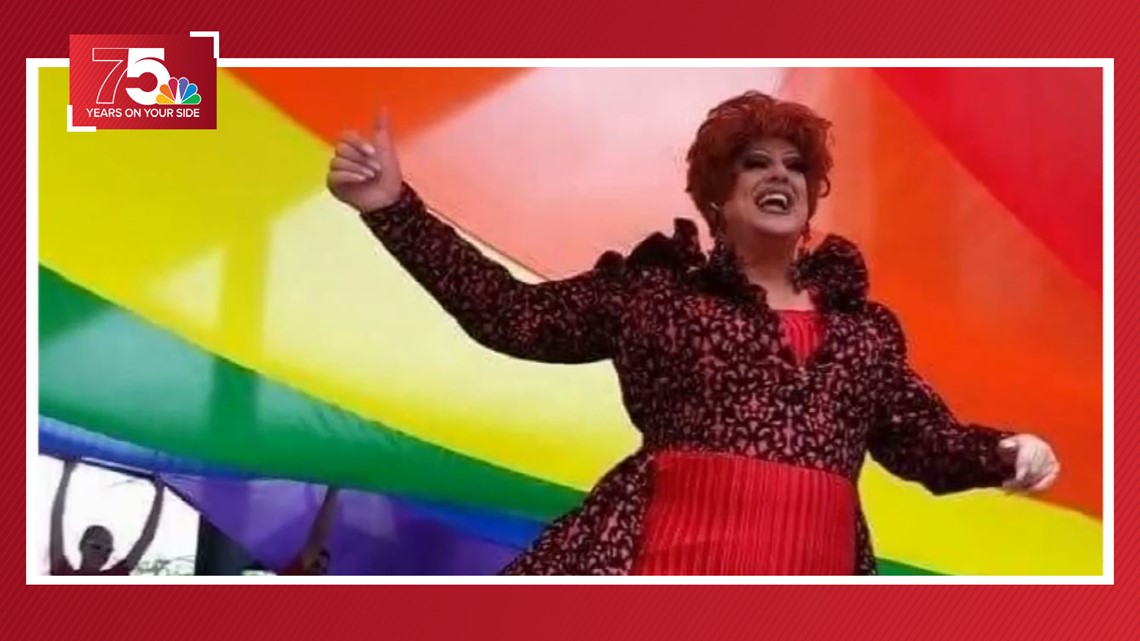 But the drag queen led the way for many.
Since 1840, St. Louis had anti-masquerading laws. People could not dress or present themselves as the opposite sex.
In 1984, Shreves was arrested for wearing women's clothing.
Shreves fought it, which led to the ordinance against cross-dressing in St. Louis being overturned.
"He overturned probably a century of discrimination that we had no idea how much an impact he had on people," said Steven Brawley, founder of the St. Louis LGBT History Project.
A national movement
:
Teacher makes history
"I'm happy to say that UMSL was among the very first colleges and universities in the United States to hold a function, doing so that first October in 1994," he shares.
He soon became the first openly gay K-12 teacher in Missouri.
'I do'
:
Same-sex marriage legalized
As far as other big moments, 2014 was a significant year.
That's when St. Louis Mayor Francis Slay requested the recorder of deeds issue marriage licenses to four same-sex couples on June 25.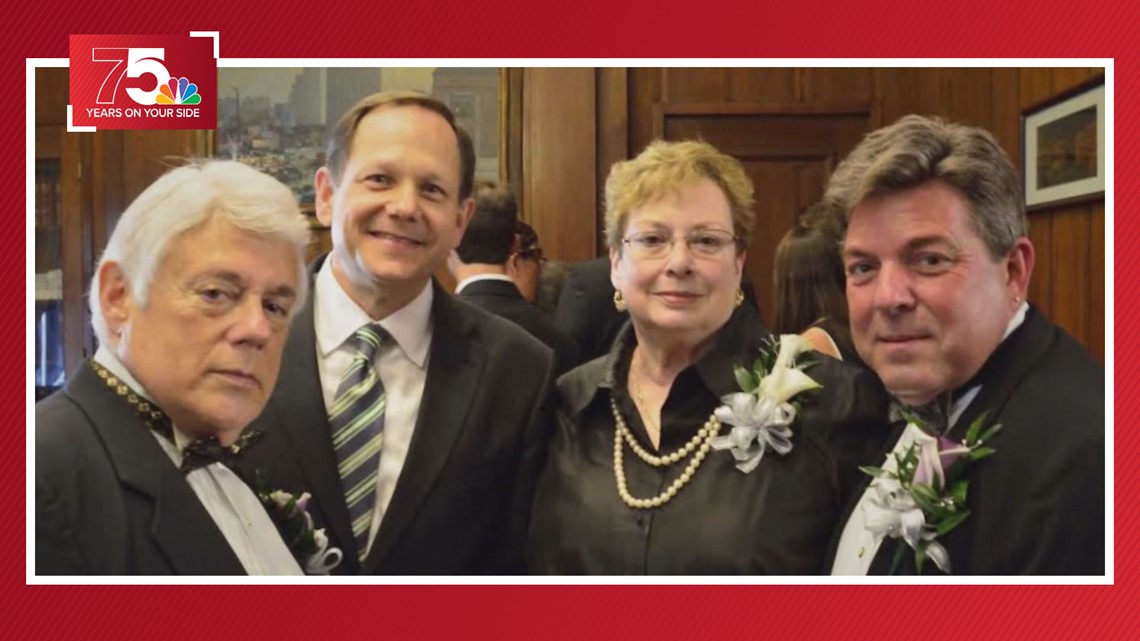 Shortly after, the Missouri Attorney General filed a lawsuit to prevent further licenses from being granted.
But the following year, the United States Supreme Court ruled that same-sex couples had a right to marry and Missouri began recording these marriages.
While there have been many obstacles throughout the years, the determination to keep pride alive has been unstoppable.
5 at 75
:
Anniversary celebration
We are continuing to remember the biggest moments in St. Louis history over the last 75 years as 5 On Your Side celebrates its 75th anniversary in 2022. Take a walk back in time with some of the biggest stories from each decade:
Be sure to learn more about our banner show at locations throughout the Bi-state.
Find complete 5 On Your Side anniversary coverage, stories and videos at ksdk.com/75.